Gotta love that Klein.
Heh thanks for voting for the Ibis
To celebrate I'm taking it cyclo-cross racing tomorrow morning
I had originally put Easton carbon bars on it as I thought my Ibis bars, which had been shortened, were too short to use, but without bar ends they are actually ok so are now on the bike.
Thanks to Chuck Ibis the bike also now sports a brand new "titanium" decal and is waiting for its "Ibis" downtube decals and a couple others to be applied. Just need to scrape the old ones off which is most of the work ... I also did a bit of saddle customisation ...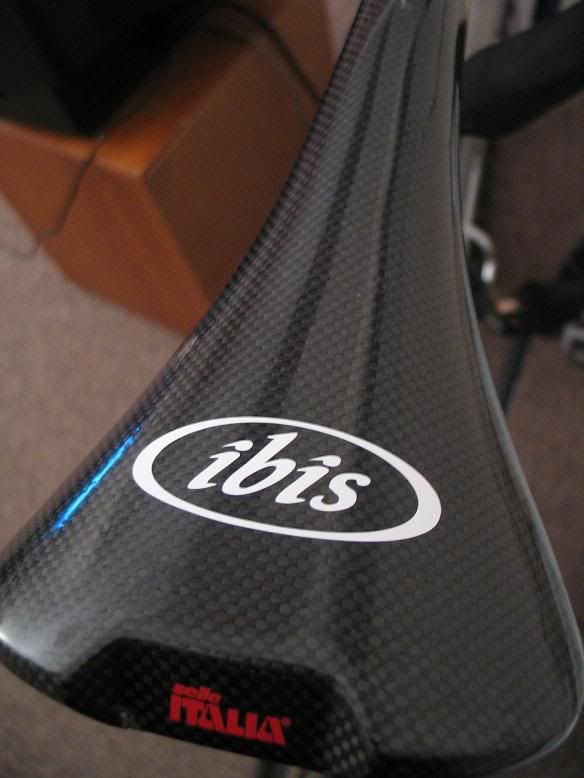 The stem (which is on my singlespeed) also looks brand new with its new decals: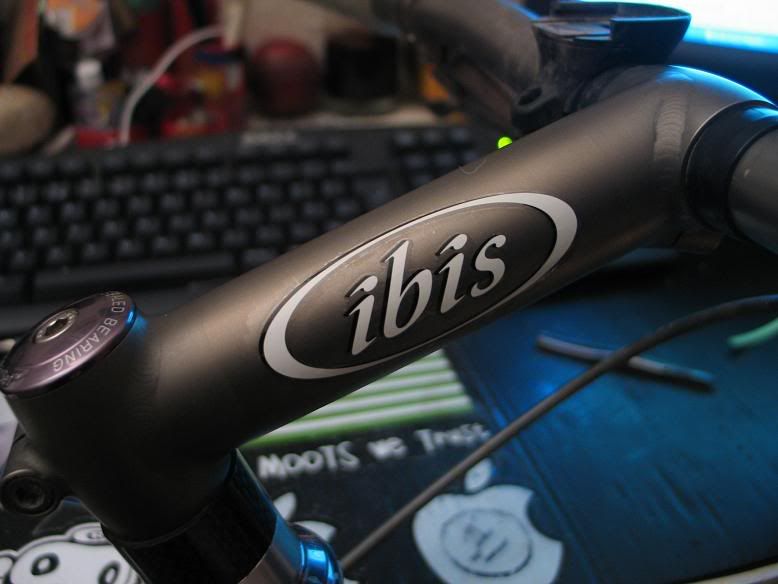 The 17" steel Mojo frame I'd bought on ebay is in the safe hands of camelbelly who is planning a classy respray, some new decals and of course a retro build (including Syncros ti post and old style Ibis stem).
That's it - oh and happy new year