...and here I go again, flogging more stuff I've just paid through the nose for.
I am selling my Dura Ace 7400 stem. I bought this a few weeks ago for a road bike I'd built from the ground up but I guestimated the wrong size (I am also selling a gorgeous 7700 chainset, too long @ 175mm...). This stem is 20mm too long for me.
The stem is 120mm reach, a 26mm handlebar bore and is a 1" quill.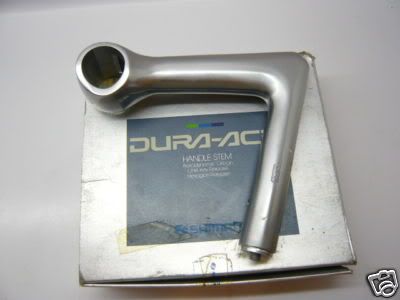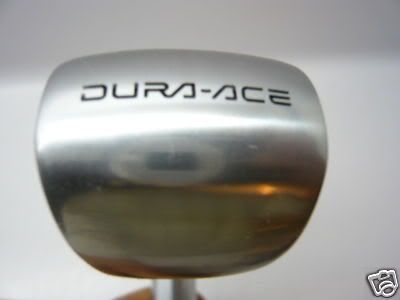 Unfortunately the stem in the pictures is not mine and is 130mm (I am at work and haven't taken any yet; I'll take some on request); however, but I bought it as NOS and have used it for four rides. Consequently it is still as new is in its original box, including the instructions and allen key (my box is in better condition than the one pictured!)
I've been very careful with it - there are no fitting marks or anything.
Fot those not familliar with these stems: they are absolutely exquisite. The clamp and quill bolts are hidden in the stem, making it look incredibly "aero".
All yours for
£55 posted
Price is UK posted - overseas Retrobikers - post at cost

_________________
Pegoretti Marcelo
Fixie Inc Betty Leeds
Wraith Fabrication Hustle
Traitor Ruben CX

Lynskey Cooper Frame for sale - medium Kona Grand Wagon Whole bike for sale Tonic Fabrication Vanishing Point - Di2 For sale