This was meant for my daughter but since it would take about 8-10 years for her to be able to ride it, I decided that she will ride something different then.
So, a XS sized Klein is up for sale...
- Klein Attitude
* 1991 model
* rigid Uniklein aluminium fork
* XS = 18" (560mm eff. toptube)
* Backfire paintjob
* 108mm BB spindle (fits XTR M900, XT M737, Race Face, etc.)
* MC1 stem/handlebar combo 135mm length / 20" width
There are no dings or dents and the rear brake cable exit is not drilled.
All bearings are good (no stickiness or play).
However, paint is faded and some old stickers have left marks to the paint (it's not faded under the stickers).
So, if you want to make this a garage queen, a visit to Jonrock's paintshop is recommended. But if you want to ride the bike, then it's good to go!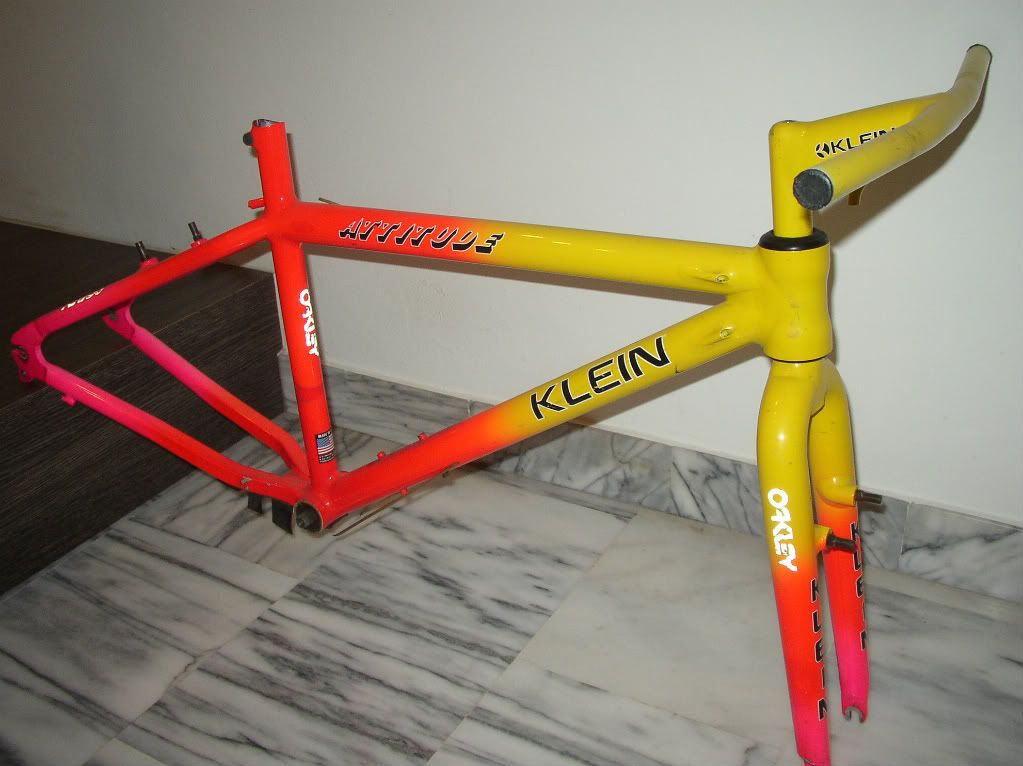 SOLD