This was my 1st proper bicycle, the 1992 Koga-Miyata TerraLiner Carbolite: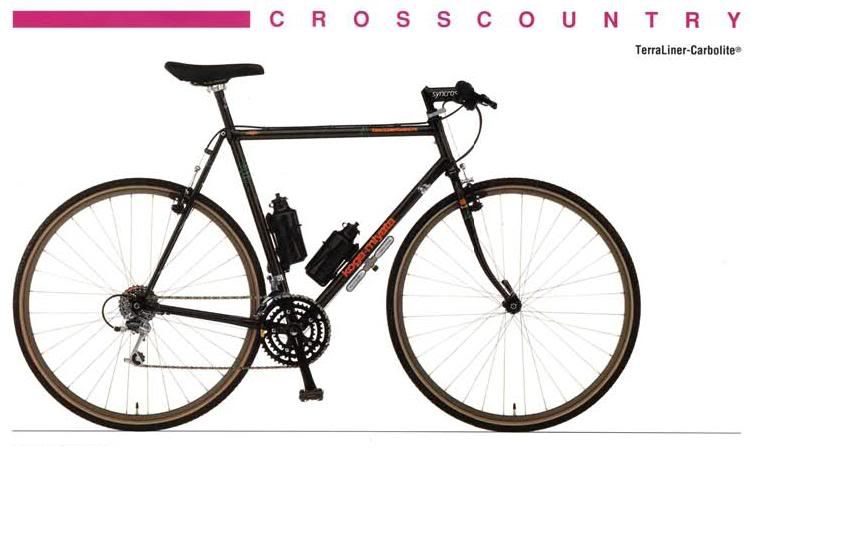 A hybrid.
'Carbolite' tubing
cast aluminum lugs
'Hardtlite' steel forks
full Black XT
Syncros allover
Titanio seat
The odd things under the downtube are Miyata CO2 cartridges
Very neat, sophisticated bike it was.
Another Japanese manufacturer carried this hybrid with carbon wrapped
titanium
tubing in its 1992 line up, the C-Pacer:
carbon tubing for front and tail
aluminium lugs (welded)
steel fork
XTR m900
Their composite tubing: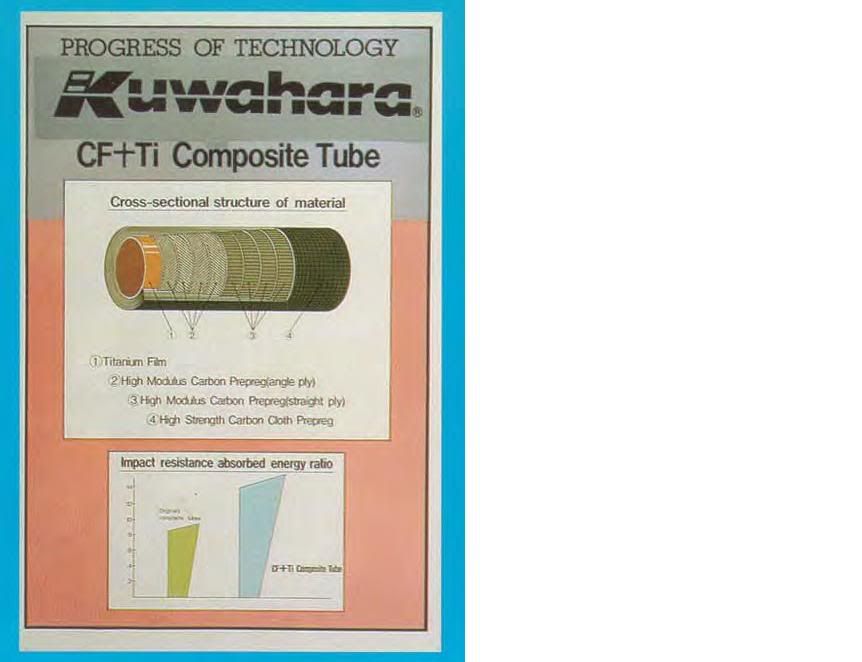 Both bicycles were finished with great dedication, for example because of the 6 or 7 layer coating process.
Nice copy/paste jobby huh
Well, feel free to post your own.
SR Litage anyone?