As most of you probably are not so familiar with the Rafty brand, first an introduction on Rafty: Rafty was a small framebuilder in Haarlem, The Netherlands. All frame's were custom made and Rafty's can be considered as very exclusive. I won't be susprised if all polished Rafty's can be counted on only one hand. The frames were built by Edward Hagen, over here also known as iceskater. For additional information go to
http://www.hagencycle.nl/
were you will be informed on Edward's current brand Hagen Cycles.
I recently took notice of the information that the Rafty brand is likely to make its return!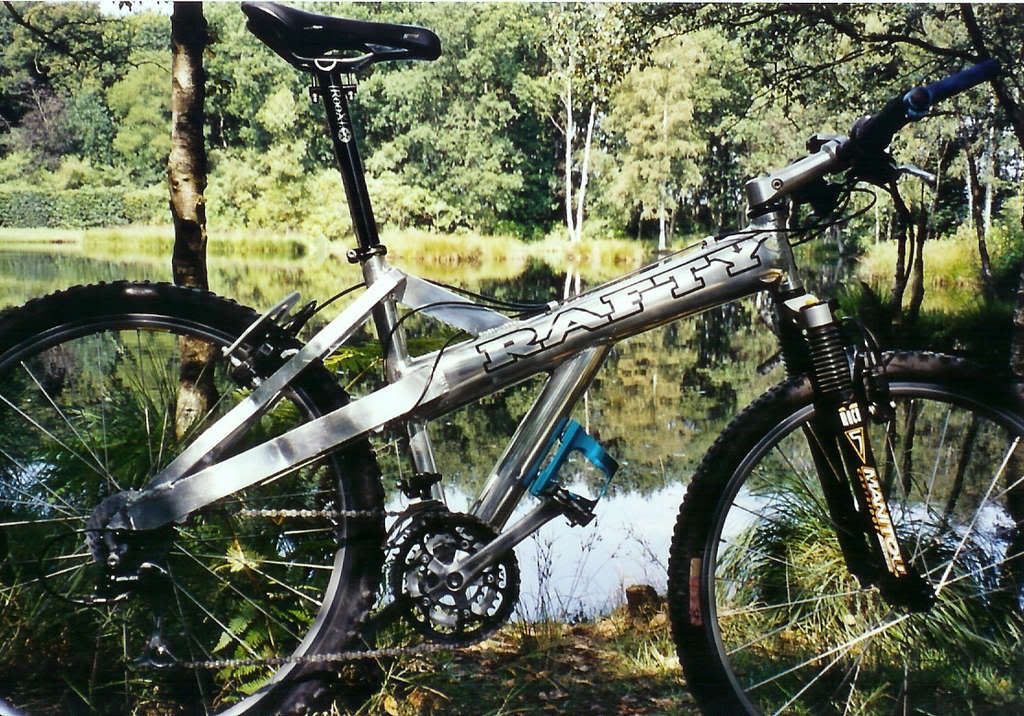 The machined stem is an ALPA (later Footwork), another Dutch brand from back then.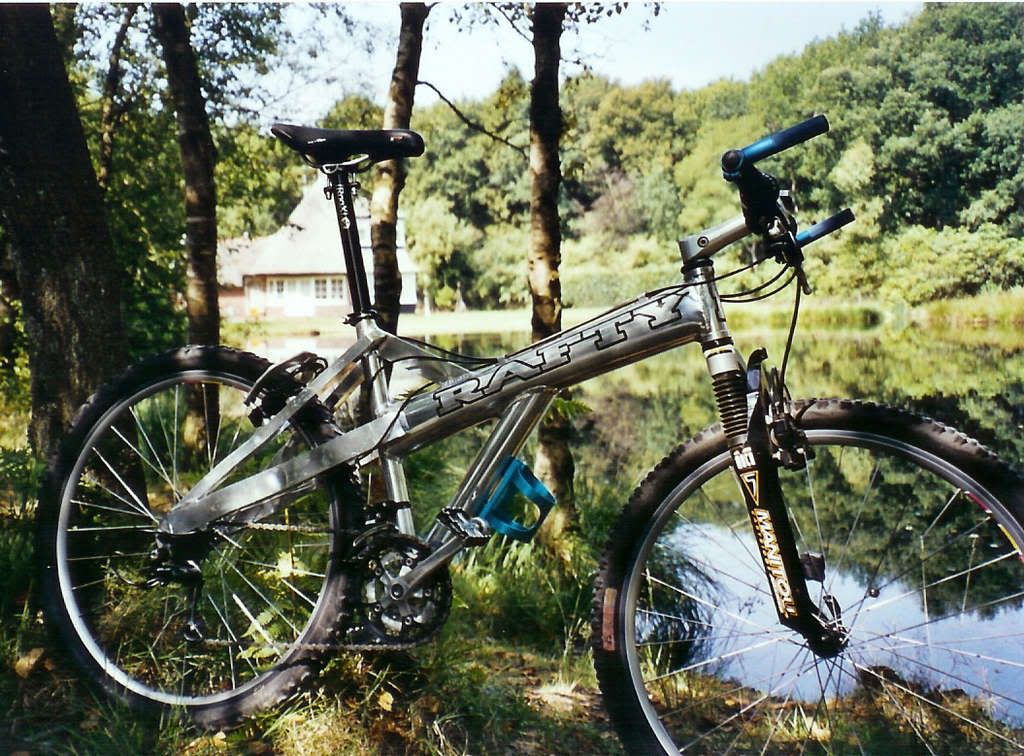 Manitou Mach 5 SX. In another bike I have a RondWP Hydro Pro 2. Of course that would better matching, because also Dutch. Maybe I will swap.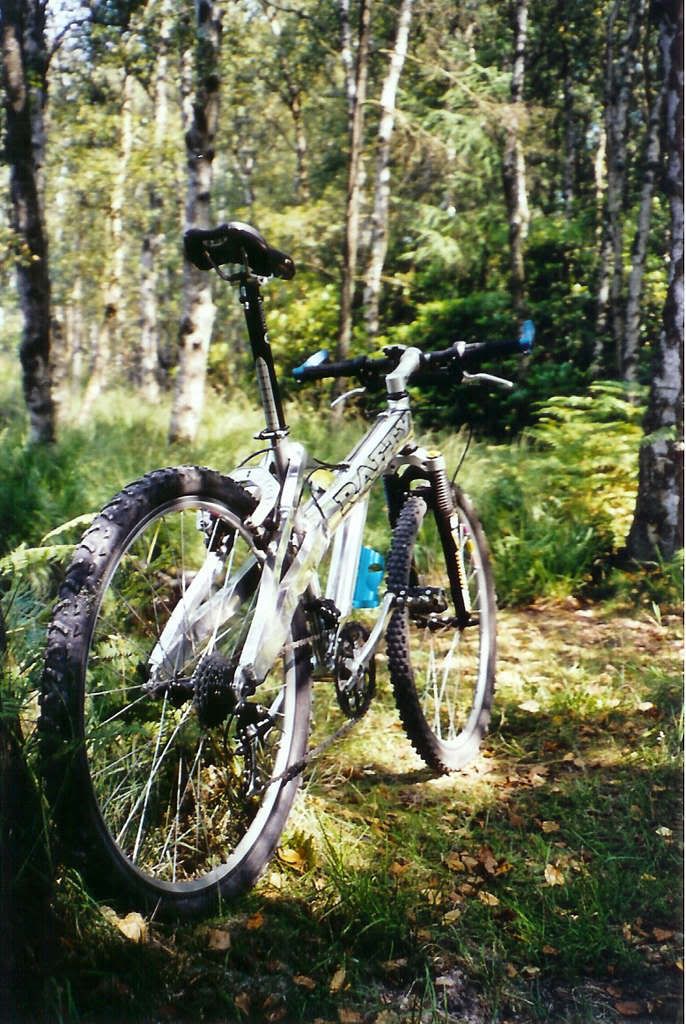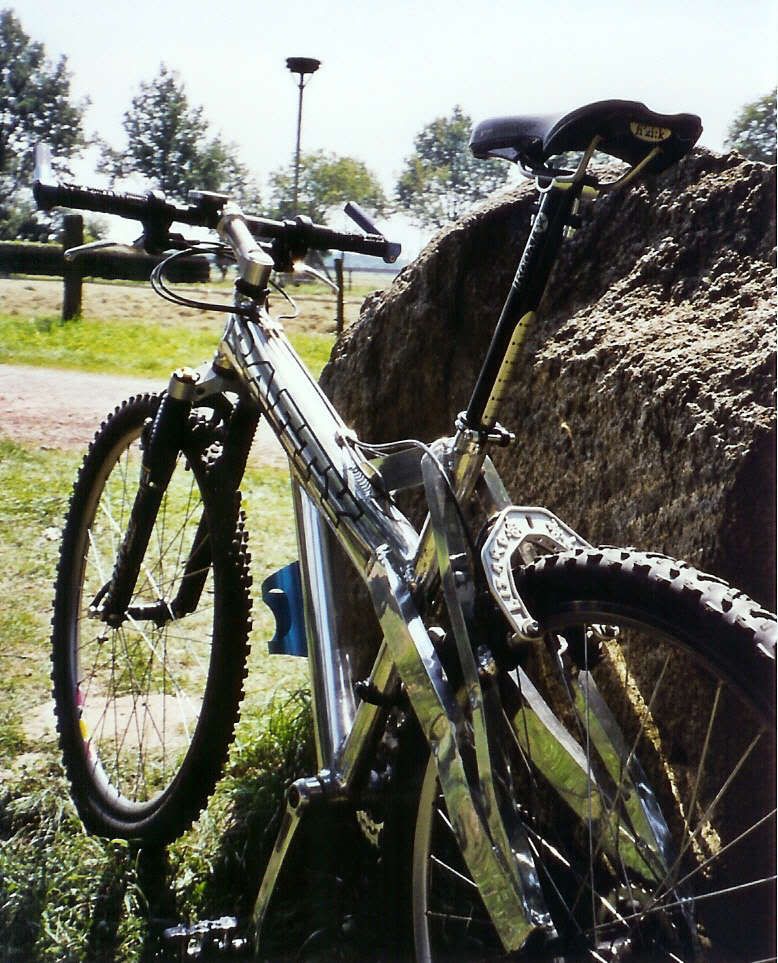 Notice the square tubed rear triangle. In the background a storks' nest
Frame: custom Rafty Funnel, Oria 7020 aluminium, polished
Fork: Manitou Mach 5 SX
Cranks: LX
Front mech: LX
Rear mech: LX
Shifters: GripShift SRT600
BB: XT
Headset: Tioga
Hubs: LX
Brakes: Magura HS22 Classic
Pedals: vp semi clipless things
Bar: Ritchey (Comp?)
Stem: ALPA
Post: Roox
Saddle: Fizik Nisene
Rims: some kind of ceramic stuff, I thought Rigida
Bottlecage: H2O blue
Furthermore: I took off the Magura brake QR at the rear and mounted a burly brakebooster to stiffen up the rear under heavy braking. Blue ControlTech bar ends.
_________________
official OW
2
0
1
0
Concours de Elegance jury member
Enter Elev12K's candy store
For Sale:
☆ Vitus FCK9
☆ Koga Miyata Survivor