A few more bits out of the project box...
LX M566 STi, XT M752/753 hubs, LX threaded headset, Onza chill pills:-
Use seatpost:-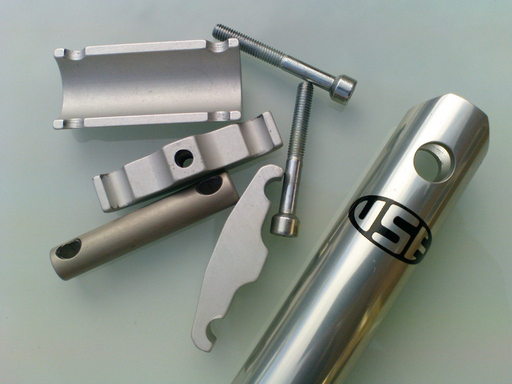 Zoom Brahma bars / Brahma grips
???
:-
And the part that was taking me ages to find (the original had snapped)... then I was lucky enough to find one for sale on here NOS!
Kona Dog Collar:-