Hello my retro friends, I want to share my latest project, it has been a while since the last.
I wanted to try a 650B + for some time and when my loved Honzo 2012 broke at the chainstays it was the perfect moment.
It had to be a bit of a budget build, so not to expensive frame, reusing the Honzo parts and some other used part.
The frame is a Dartmoor Primal, bought at a really nice price from Slam69.
It came in a rather nice paint scheme, but I always wanted to do a retro paintjob on a modern frame, some reversed reromod.
And this frame was perfect for this. I used Plastidip, its a rubber compund in a spray.
It doesn't need sanding the frame and you can peal it of when you're fed up with it.
I choose the colours which were my favourite in the end of the '80 / begin '90.
Get your shades on and enjoy, I know I do
The colours
The victim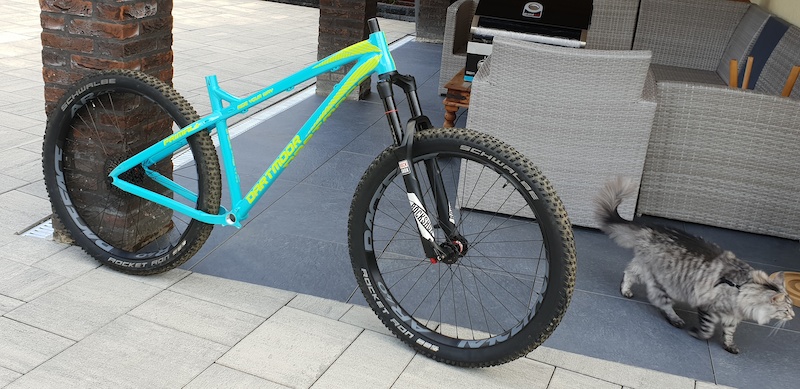 Primer
Pink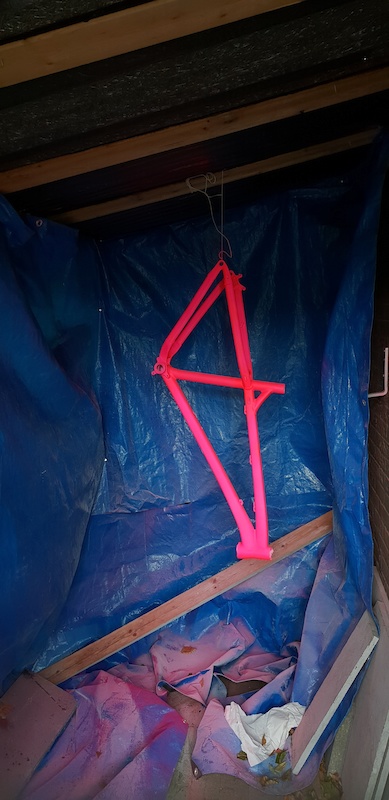 Just pink? No neon pink!
With the splatter and decals
With the colours tuned back a little the splatter is visible better.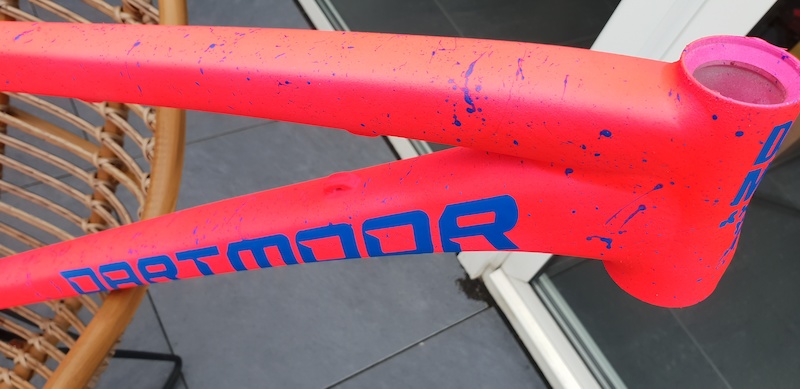 Forks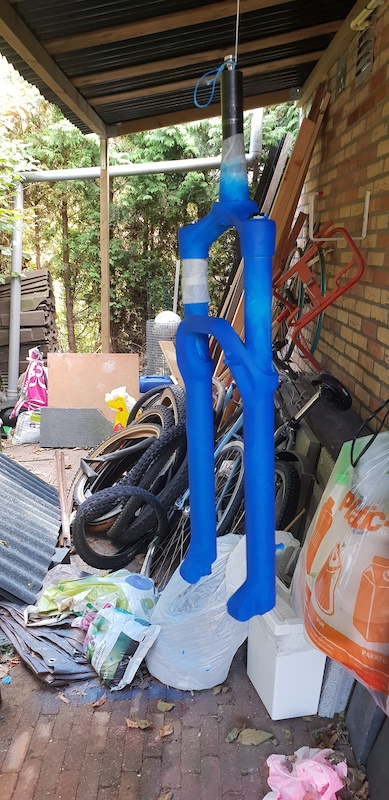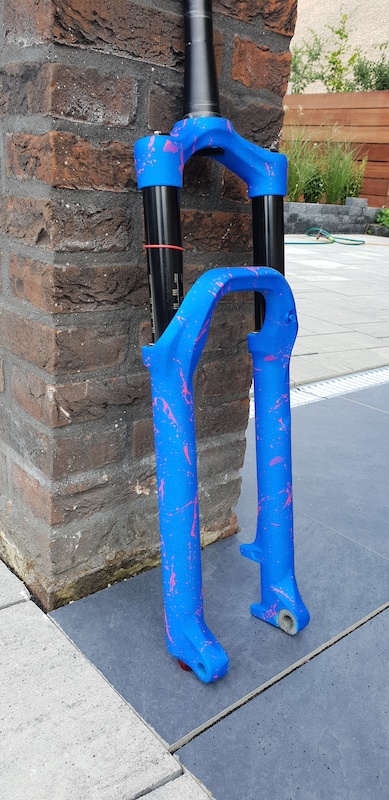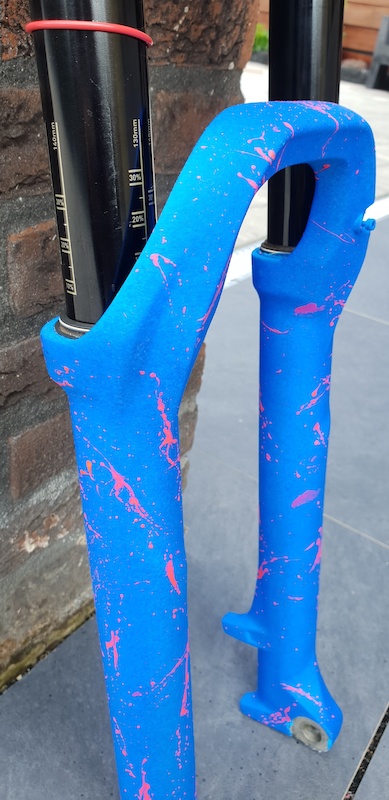 End result, the building can begin