So, update time.
Bits all turned up, and mounted. ntto 11-46 cassette (a bit heavy, but it was properly cheap), 30t n/w ring from Amazon, of all places (again, like me, it was very cheap), SLX shifter and XT 786 SGS mech.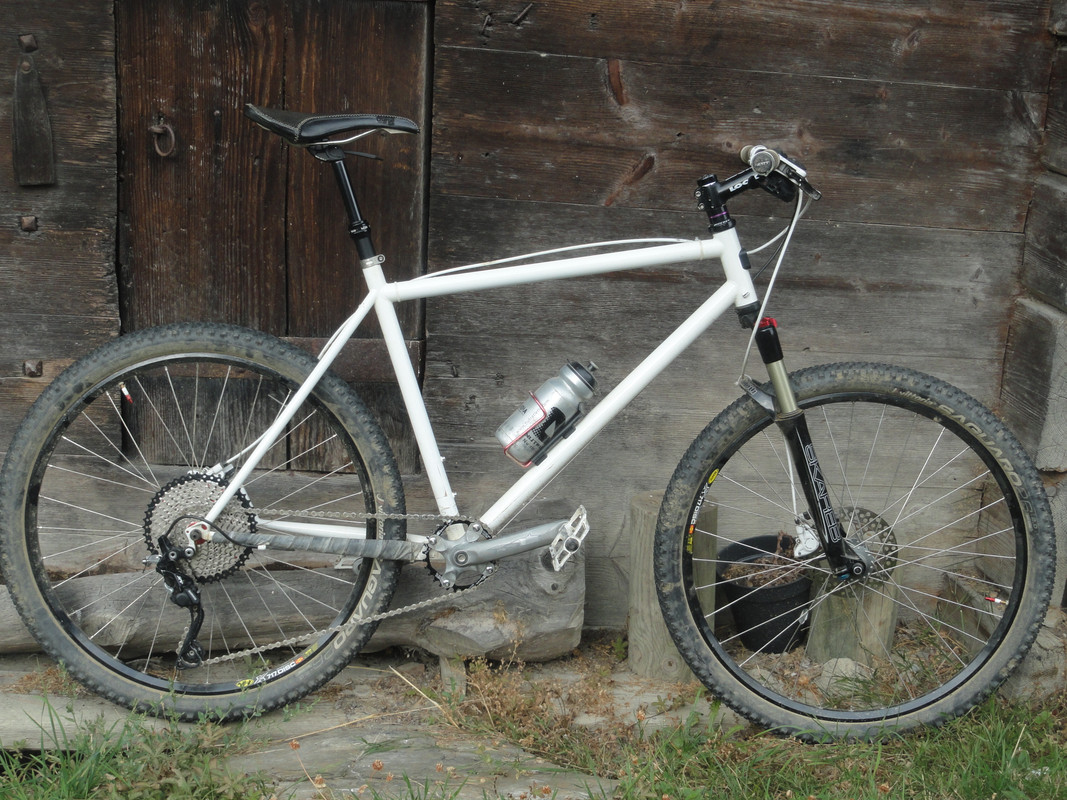 The cassette included a longer b-screw, which, when screwed in *all* the way, lets the derailleur shift to the 46T cog. It's far from perfect, but it works. I figured this was likely to be the case, andI'd planned on swapping the cage out anyway (it's a super-long cage, only really needed for 2 or 3 x 10 setups). Now, One-up components' RAD / RADr / SHARK cages are built for this type of setup, with an offset top pulley that automagically moves away from the cassette as you go to the bigger cogs. But they're spendy, and I'm cheap. And I've got a lathe and milling setup. And, as luck would have it, there are enough detailed high resolution photos of the aforementioned cages to do a quick dimensioned drawing or two...
Then, as I was removing the existing (and utterly horrible) Deore "mega 9" M510 derailleur, I noticed something.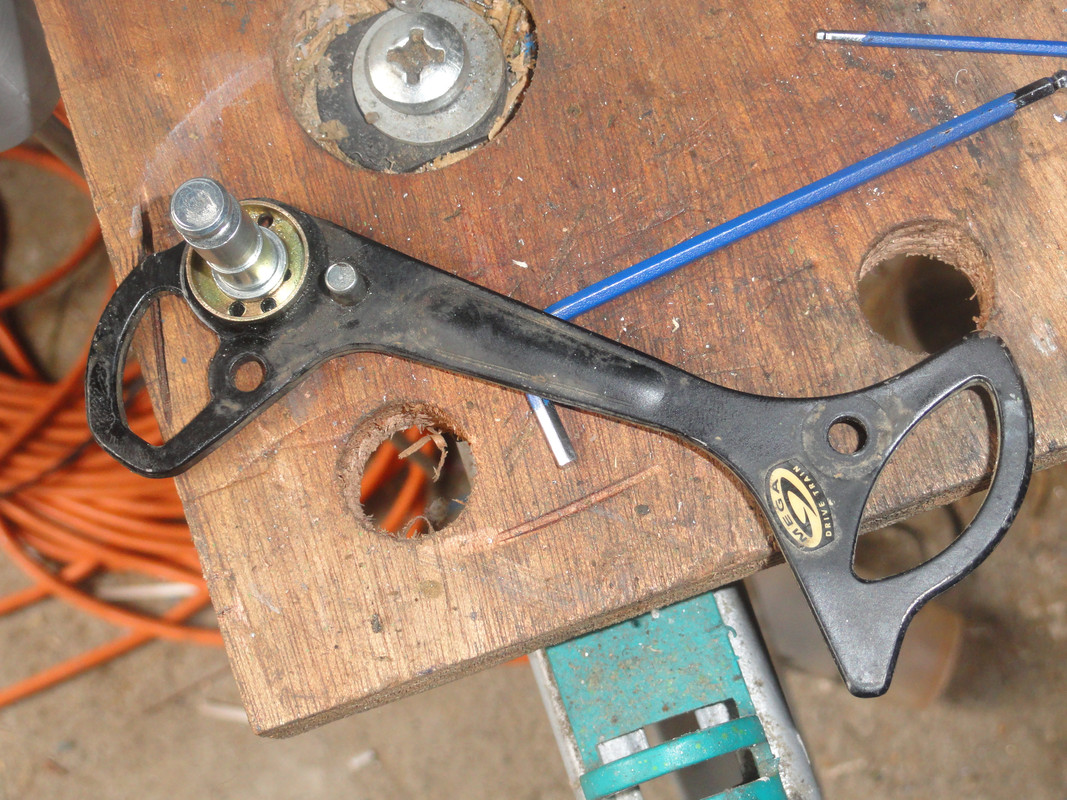 It's got an offset top pulley. The magical offset pulley that allows a derailleur to shift "flatter" cassettes is not a one-up invention, or even an 11s specific thing, but something Shimano have been doing for years.
So I think I may try modding that cage. It means removing the pivot pin, which appears to be pressed in and non-removable, ad machining up a new one to match the 786 mounting point, removing the travel stop (again, pressed in), drilling and tapping a hole for the M786 stop, and probably drilling a hole for the tension spring.
Wish me luck, lads, I'm going in!