Hi,
I've always had a soft spot for these pedals and have been owning and riding numerous (heavily) used sets.
Never owned a clean set though, with the Shimano logos and lime-colored grease still present though
, so when I saw these up for sale, I considered them an early birthday gift to myself this year.
They just arrived and I've opened the package and the box: I love 'em
!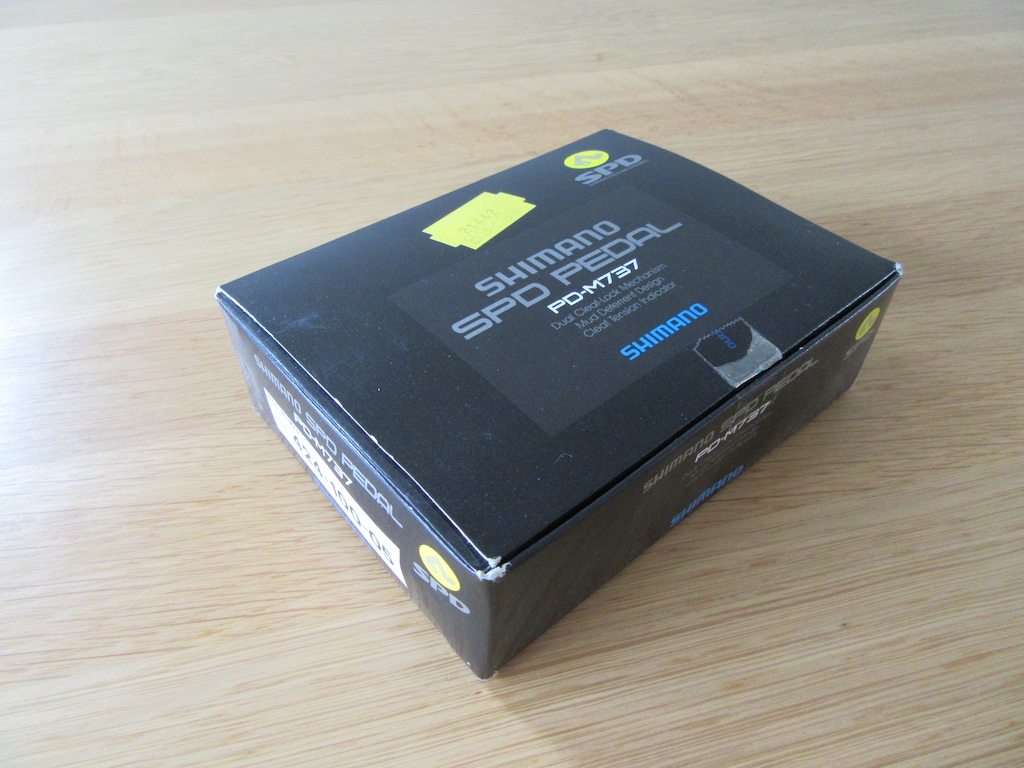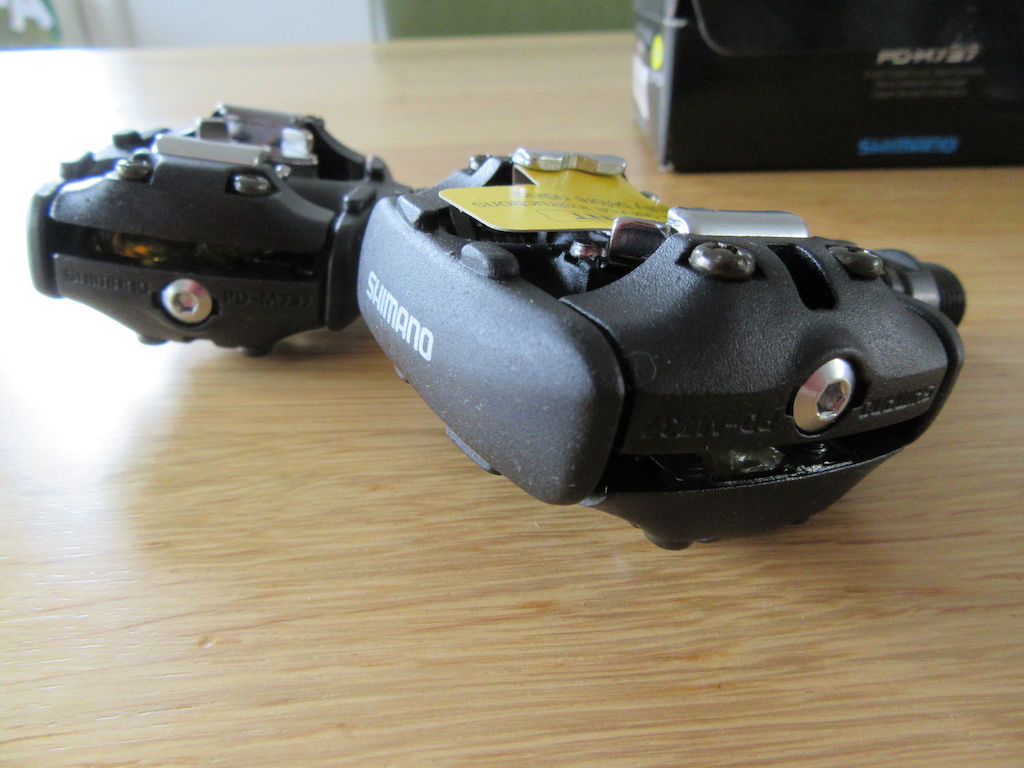 I even carefully read the instructions for the very first time (as recommended by the manufacturer) and that -amongst others- taught me the difference between the silver (SM-SH55) and the black (SM-SH50) cleats
. Wonderful.
Now let's see when I can take these on their maiden voyage (and in what crankset I'll screw them first.. Grafton? XTR? XT?).
Cheers!

_________________
Please wait while updating your signature...
................................. [95%]
......................................... [99%]