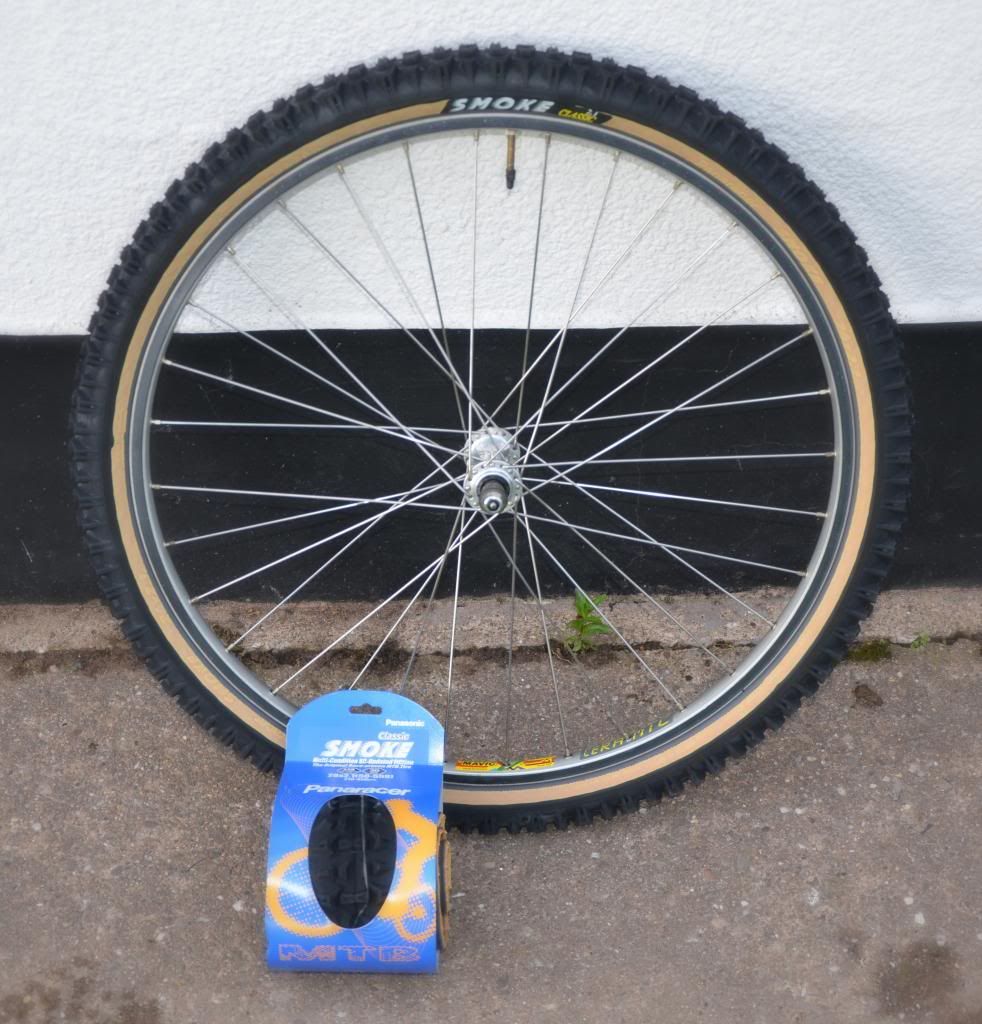 I have finally received the tyres I ordered back in March
and have a few too many due to the quantity needed to get them to this country.
So if you would like one, two or more please PM me.
1 Panaracer Smoke Classic 2.1 Amberwall £32.50 plus £6 p&p
2 or more £32.50 each and free p&p
Swaps also considered (27.2 seatpost '94 era mint condition, '93 era Ringle QR's blue or silver, 32 hole Black Ringle rear cassette hub with yellow writing, 32 hole M900 hubs & QR's mint condition, M900 cassettes NOS, Sedis Silver chain NOS) Open to other items but nothing older than '94.
Payment made via Paypal.
Thanks for looking.
_________________
Current Projects: 4, is that enough?
Collection: '89 Giant Super Sierra, '93 Kona Hei Hei