'98 Clockwork Frame (Orange Series 7.5 Tubing) in 17"
Lovely light and 'pingy' frame.
Sorry about the blurry pix.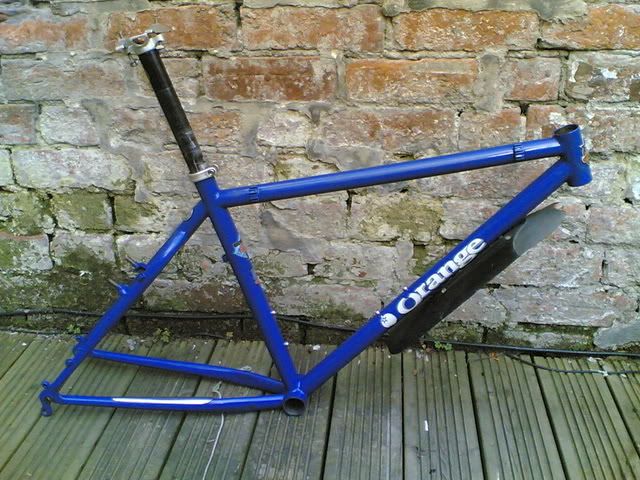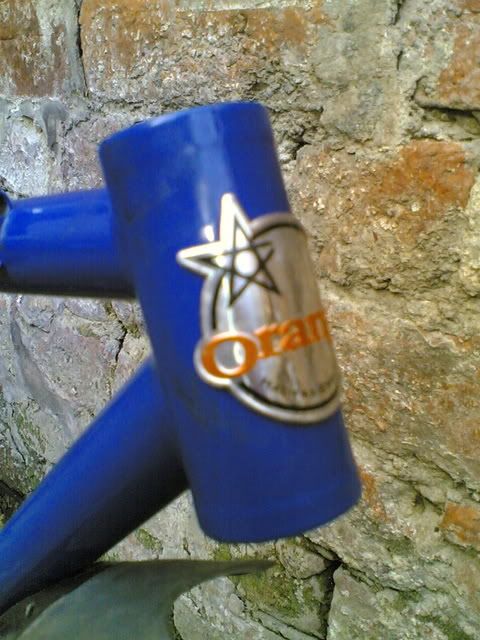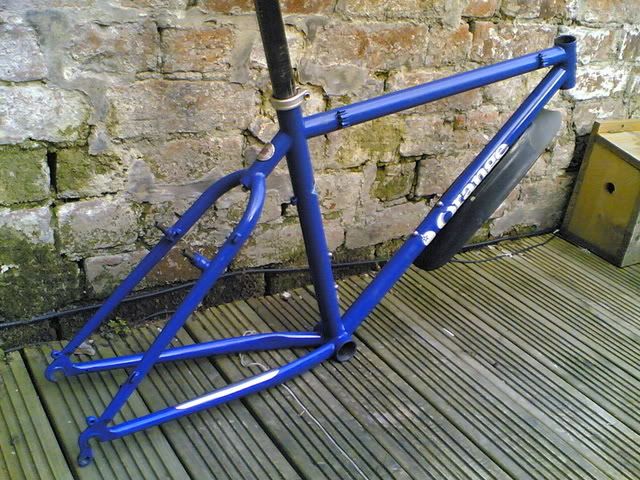 I'm real chuffed with this, I've been after a Clockwork for ages, but either not had the cash etc......
Anyway, this is going to be treated to a respray, hopefully in lime powder coat. (I've got an orange Orange, I fancy a lime one to go with it.)
...........Or maybe even white with lots of oranges all over (bit like the jerseys BITD) not sure yet?
It'll be a bit of an eclectic mix of components, RC35MXC forks and STX cranks with a Pace spider and rings (hopefully), with XT 737 / 739 'stuff'.
And she was born the same year as my E4 too.
_________________
Modern:
Cotic Solaris | Cotic Escapade
Retro:
1988 MF Explorer | 1991 DB Apex | 1992 DB Response | 1992 Dave Yates Diabolo | 1993 Orange Clockwork | 1994 GT Zaskar LE | 1994 Saracen Kili Flyer
WANTED
:
RS Mag 21 with 1/18" unthreaded steerer
|
DBR Dual Response