migueltreze wrote:
Totaly agree with you, your frame will be very pleased to have a 7700 DA groupset
In my humble opinion, the natural crankset is the one to go, unless you finish the job and remove the logos on the polished one. That seatpost is a Giant original piece?
Great choice for the saddle, Flite is trluy great.
Thanks, yes it's a nice saddle, and weighs in very light.
Got my paint today so going to have a go at mixing the right colour and having a practice spray, I've got a small modellers spray gun I'm going to use so I can try and mix an exact match for the paint colour. It's a first for me so we'll see how it goes.
The seatpost is an original Giant EXT designed by Mike burrows, who designed the TCR (and introduced compact geometry to road bikes). Those aero seatposts came with TCRs and were available in 7 different lengths, along with an adjustable stem, so the shop could fit your bike for you and Giant could get away with only producing small, medium and large frames. I have a few of the seatposts and I find them a nice retro touch and nod to Mike Burrows for a retro Giant build. The wheels below are also Burrows design and came with some early TCRs, until around 1998 I think. It's worth looking up Mike Burrows on wikipedia or google, he's quite an interesting character, and was extremely influential in the development of modern frame design.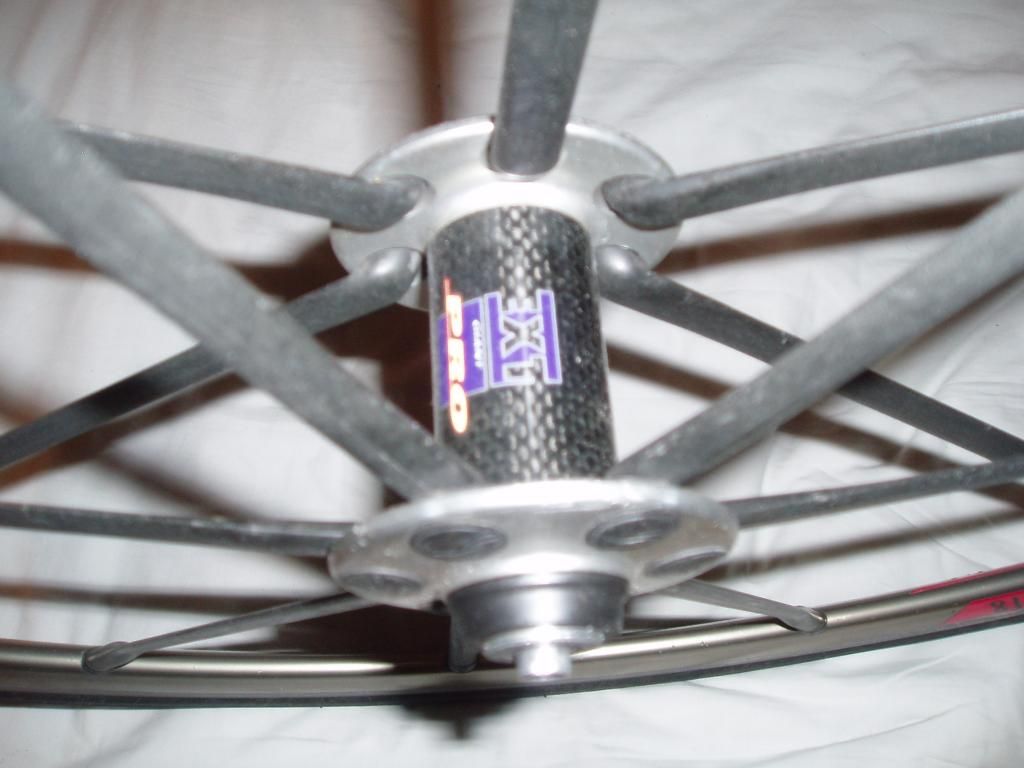 However I'm probably going to keep those for another TCR I'm building and I'll probably use these Novatech/Velocity/Sapim wheels on the ONCE TCR as they'll look more in keeping with the DA components and are much lighter nicer wheels (built by cycle clinic, user of this site)