Clearout to fund the Walvale re-build. Going to give these a couple of days on here first, before putting them on ebay.
1. Shimano Exage motion aero brake levers BL-A251
excellent A1 condition, no scratches, hoods almost as new £10 + £6 postage.
2. Shimano 105 Pedals PD-1055
Well used but in perfect working condition, bearings nice and smooth. £12 + £6 postage. I also have the same pedals but Dura Ace PD7400 for sale in much better condition almost as new £30 + £6 postage PM me for pics
3. Forginal 27.2 Aero seatpost. Lovely seatpost, great condition, couple of tiny marks, some sctratching below highest point position, not seen when inserted. £10 + £6 postage
4. Shimano 600 Brake calipers BR-6208. Brilliant used condition, unmarked. Haven't tried cleaning, some oil residue around pivot point. One has original brake pads. £20 + £6 postage.
SOLD
5.Shimano Dura Ace brake levers BL-7400. Excellent condition, hoods are showing some signs of use although are perfectly usable. I am after some aero versions of the same lever with the internal cable routing if somebody wants to swap! £30 + £6 postage.
SOLD
1.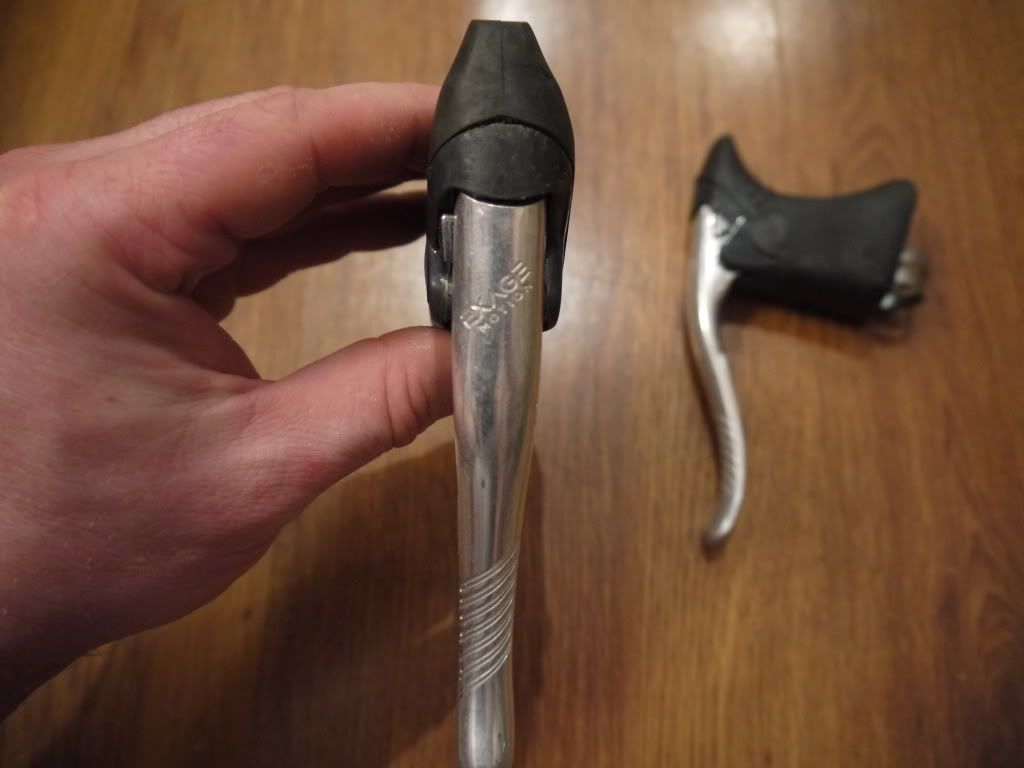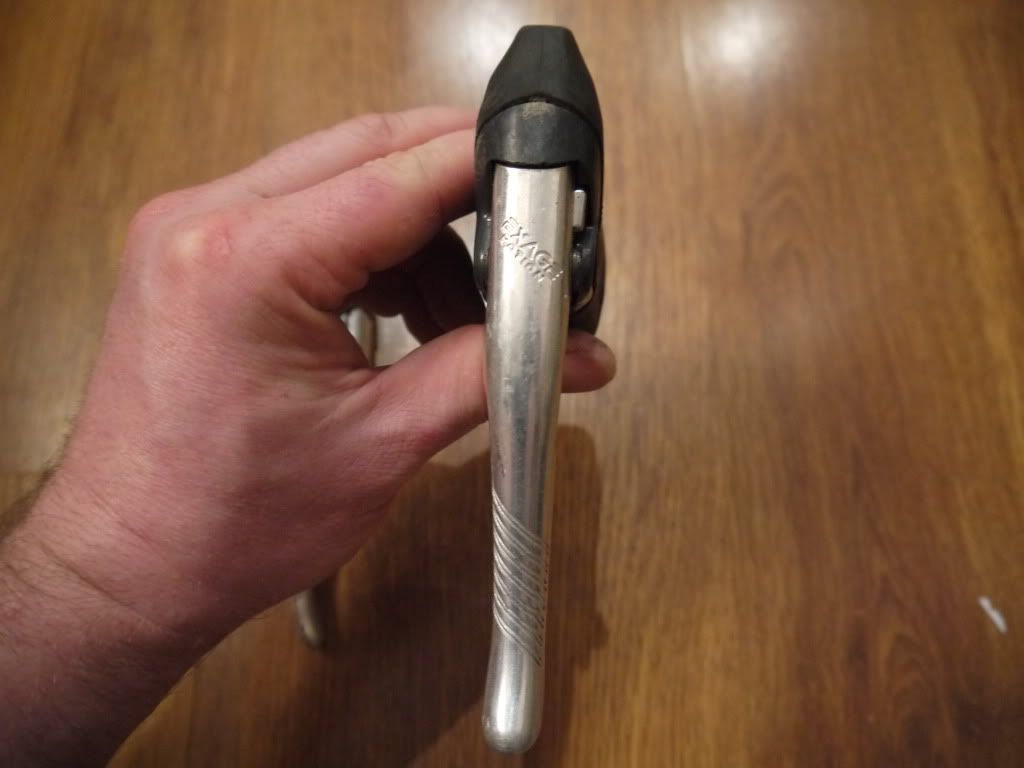 2.
3.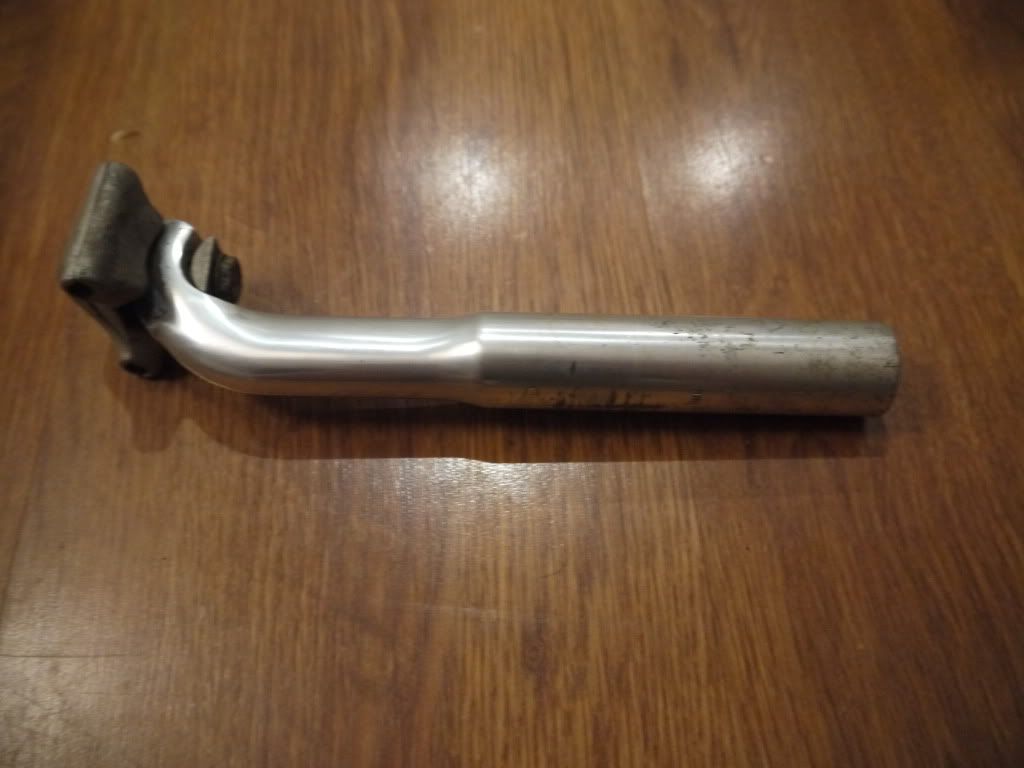 4.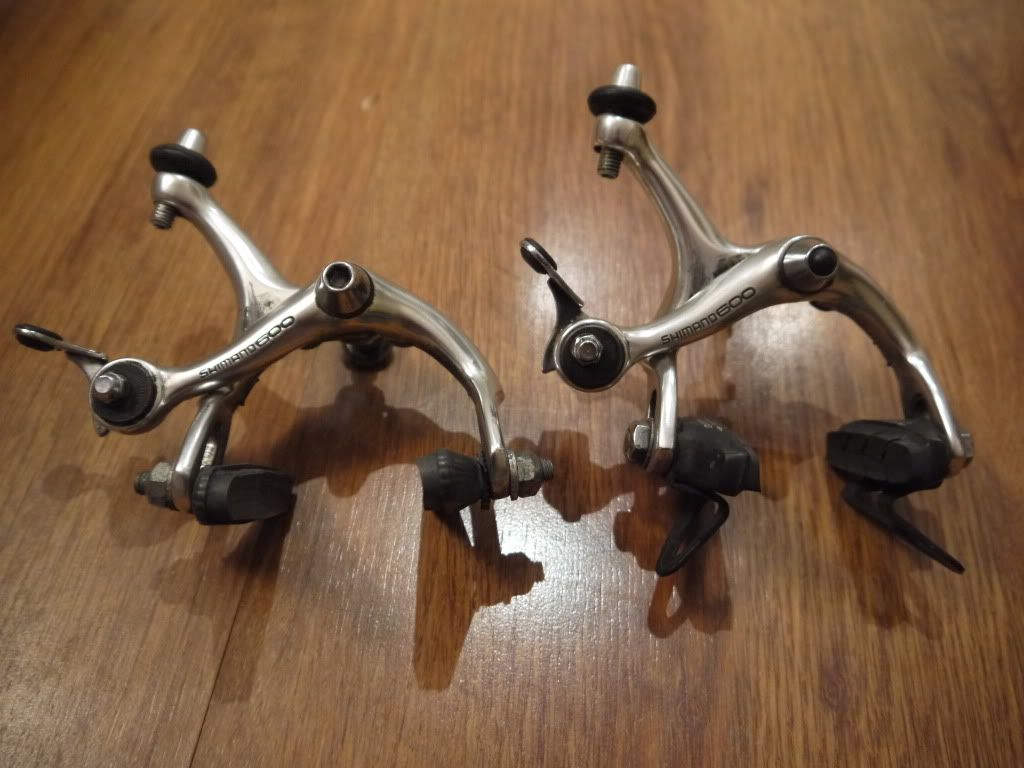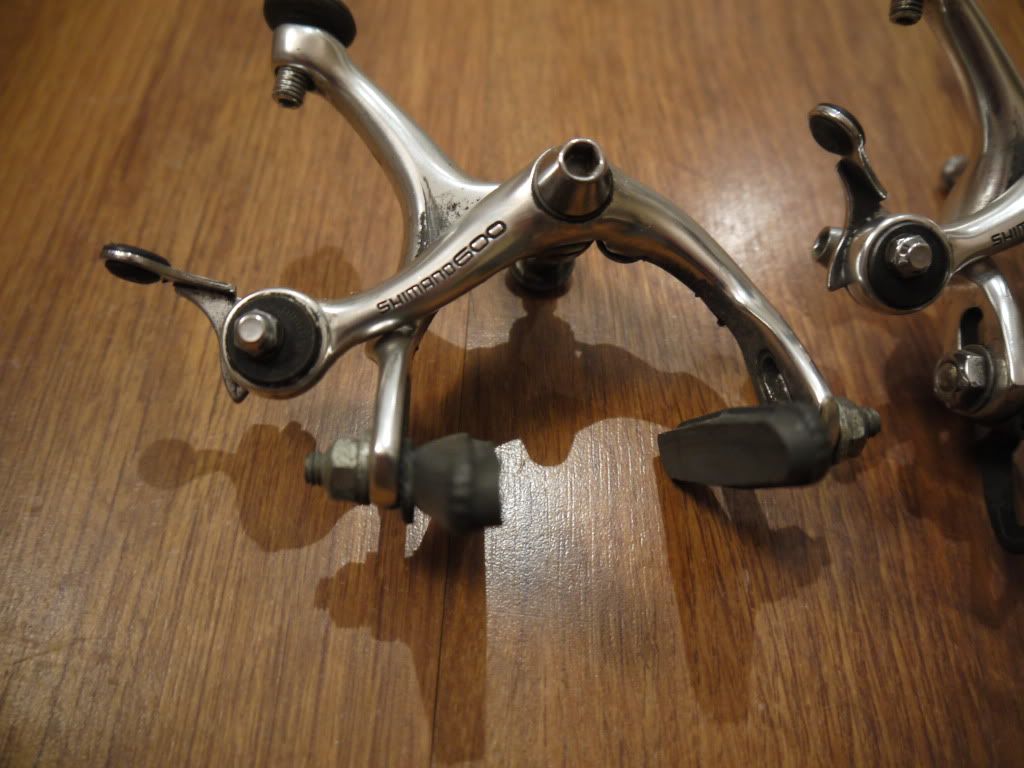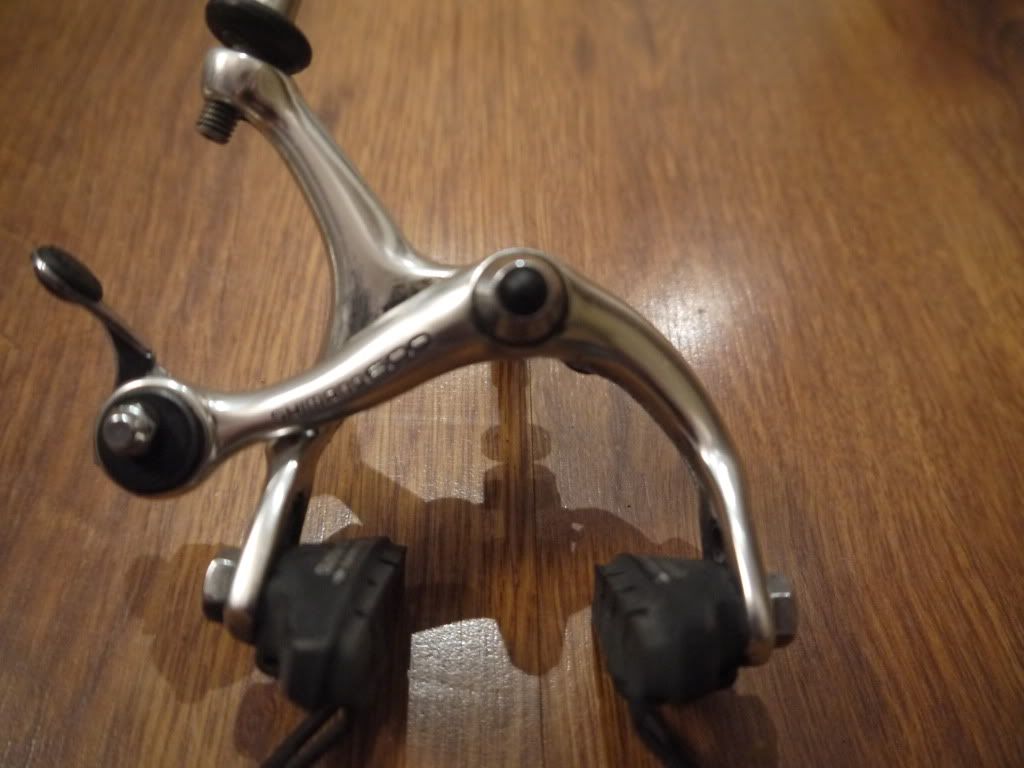 5.