To fund a road bike, I need to shift a bike or two, and as this Proflex is too small for me, it may as well be the starter for ten!
It's a 16" (BB centre to top tube centre) or 18" (BB centre to top of seat tube) frame, and would suit someone shorter than 5'9" - ish, or someone who likes the head down, bum in the air old school riding style.
I bought it as a frame and forks in 'battered red' (official colour?) with rock hard, yet melted elastomers a few years ago, and lovingly nitromor'd it until my skin fell off, then spent weeks at the bench polisher to bring the frame up nice and shiny. The forks were completely stripped, and some adaptors made (from 6082T6 so nice and strong) to suit the air shock you see fitted. The legs were given the bench polisher treatment to remove surface scratches, and it all bolted back together using titanium caphead screws and titanium canti bosses - just for bling
The rear suspension duties are carried out by the classic 'Landrover shock bushes' modification and work OK - probably as well as the original!
The Middleburns were a bit ratty when I bought them, and had a pretty awful faded gold spider, so that, the brake levers and the adjusters were sent to be anodised 90's purple - for reminicence sake. While the spider was away, I wore off the ends of my fingers at the polisher with the crank arms until they were chrome like in appearance. I think it's a UN71 BB in there, it's new anyway!
The rear mech is a (yes, you guessed it - polished!) XC Pro, with XC Pro shifter. I have an XC Pro front shifter too, not fitted as I don't have a front mech which fits(!) however, I'll provide the shifter, plus the granny and big ring (both unused) to complete the set of three superb Stronglight rings - you just need to find a mech that fits! The big ring is drilled and looks very cool!
Brake levers are XC Pro to continue the Suntour controls theme like I had on my 750. Bars are MoDoLo Navajo and bar ends are Fred Salmon - more purple goodness. At the other end of the brake cables are Diacompe 987's.
Wheels are Weinmann ZAC19, near new, with a GT hub up front and a Parallax at the back. The cassette is a Shimano mid-group, cant remember which, but it's also only got probably 20 miles on. As I said earlier, the bike is too small for me.
I built it to ride, so it isn't completely 'period', but it does nod in the direction of the old days with it's lovely Suntour bits and it's purpleness, but for a smaller person, it's eminently useable.
I'd like £250
- I expect I'd easily get that on the 'bay as Vectors go for silly money sometimes. I'd prefer not to break it right now, but we'll see how things go.
I'd also take a relaxed geometry road bike
in a size somewhere near 54 - ish? Would prefer pick up but will consider boxing it up and sending at cost if it's absolutely necessary.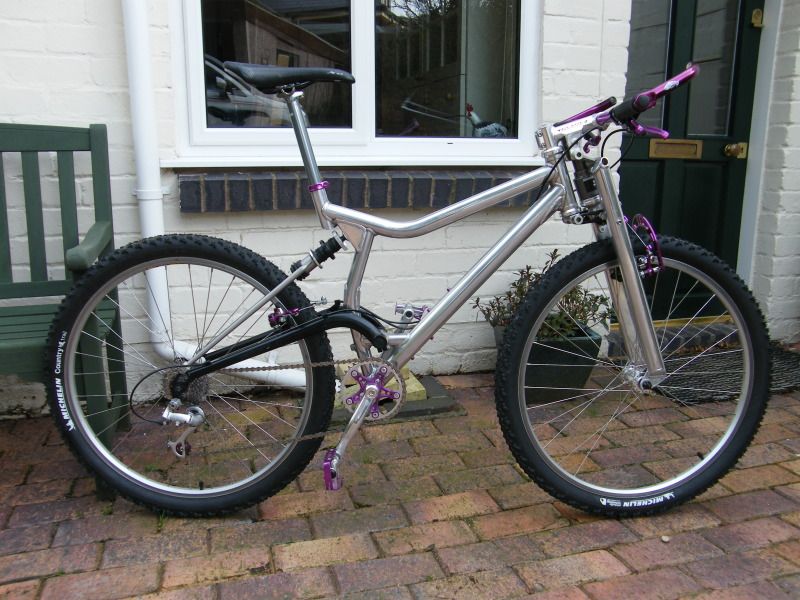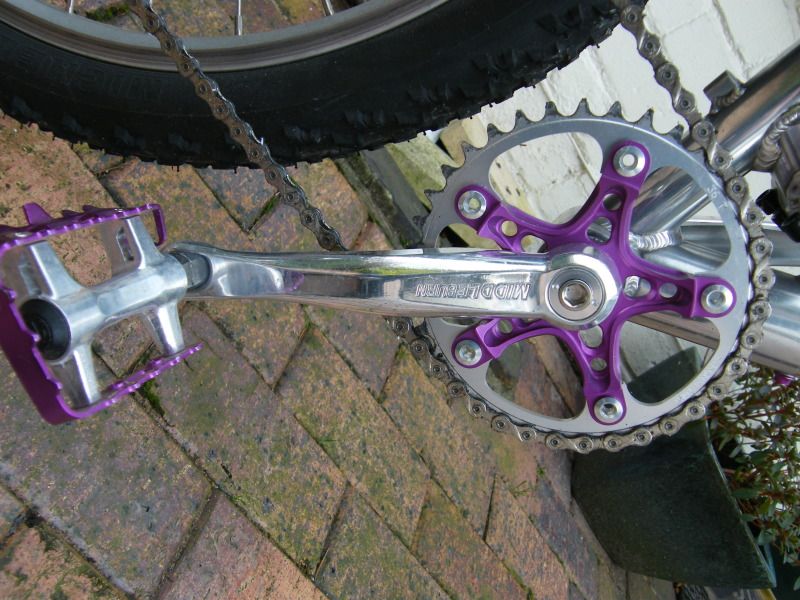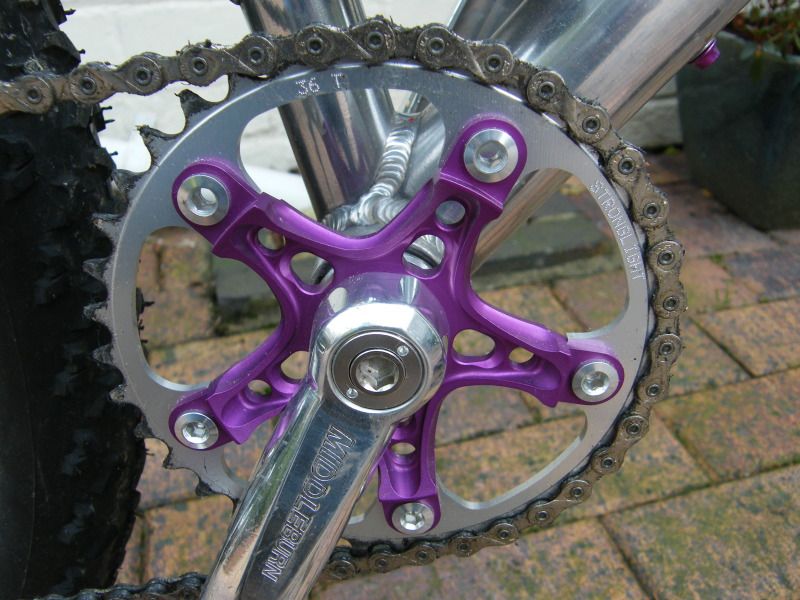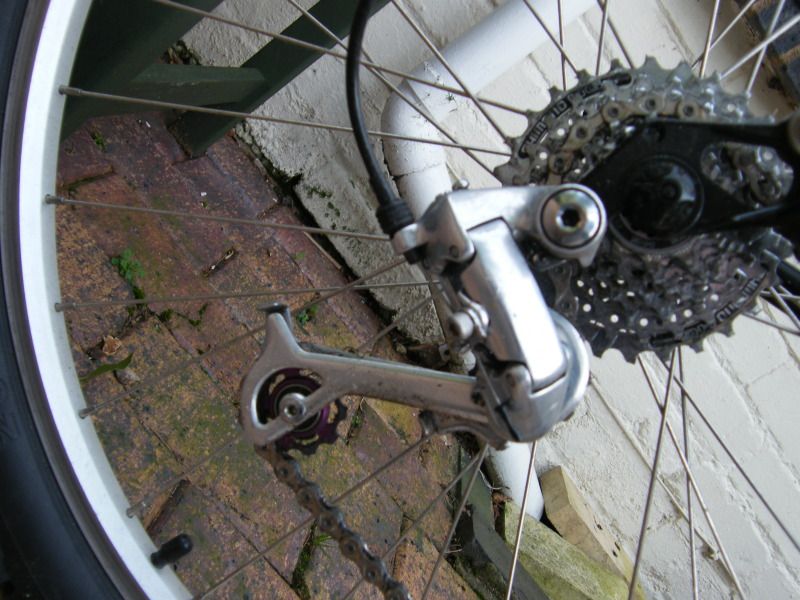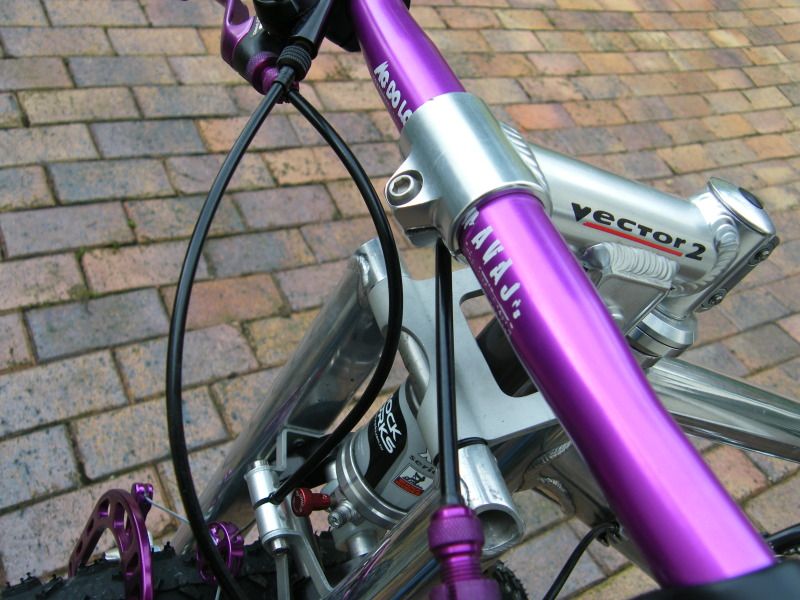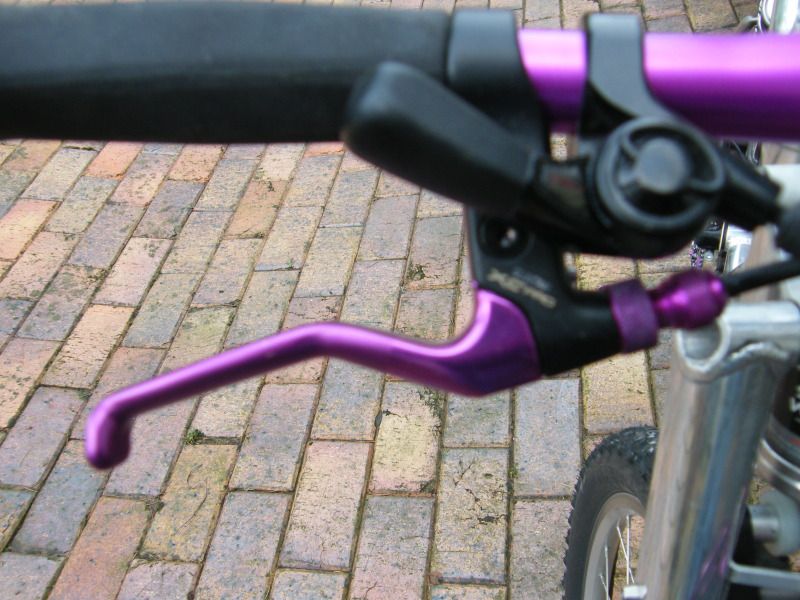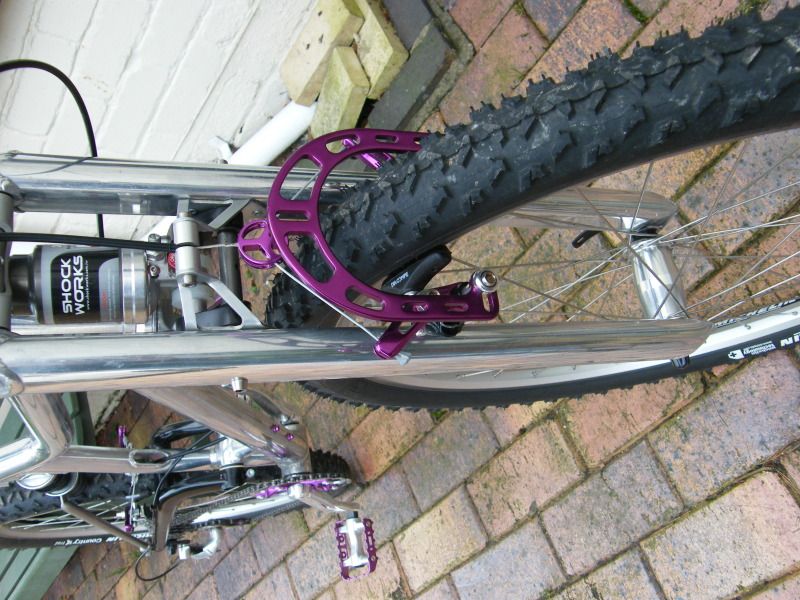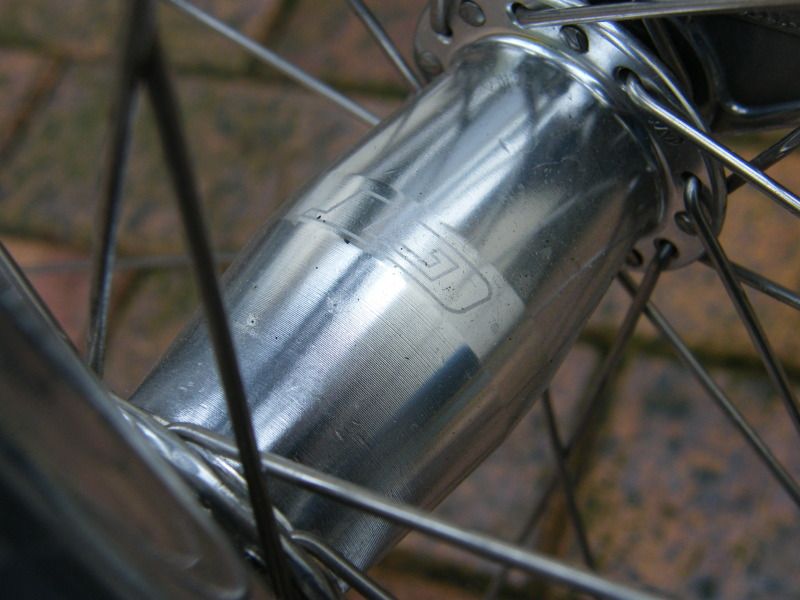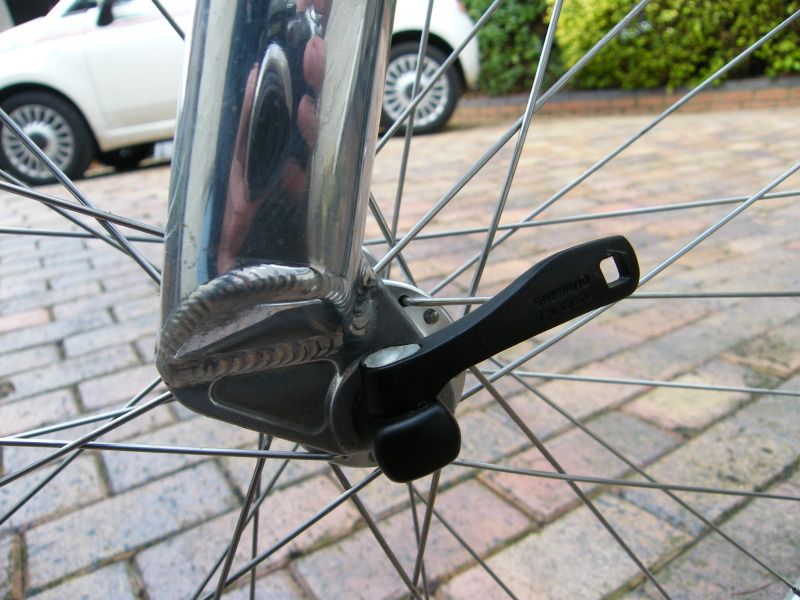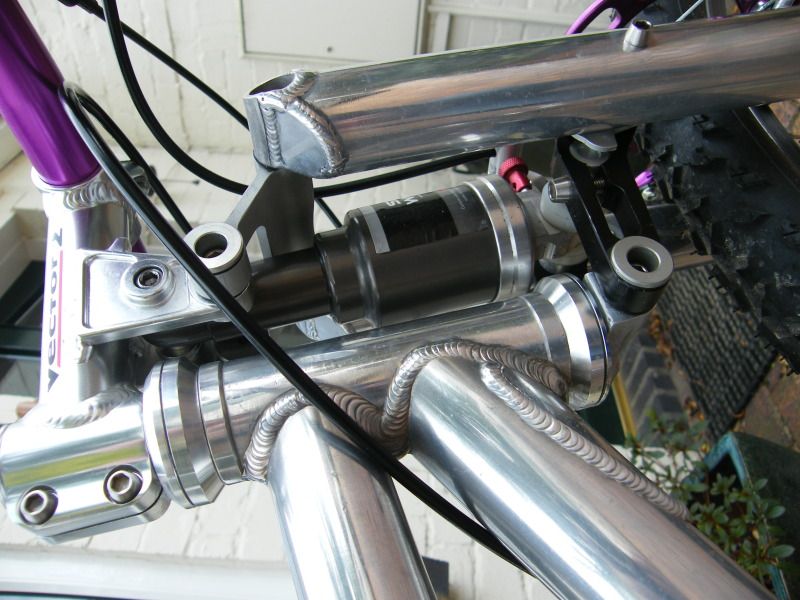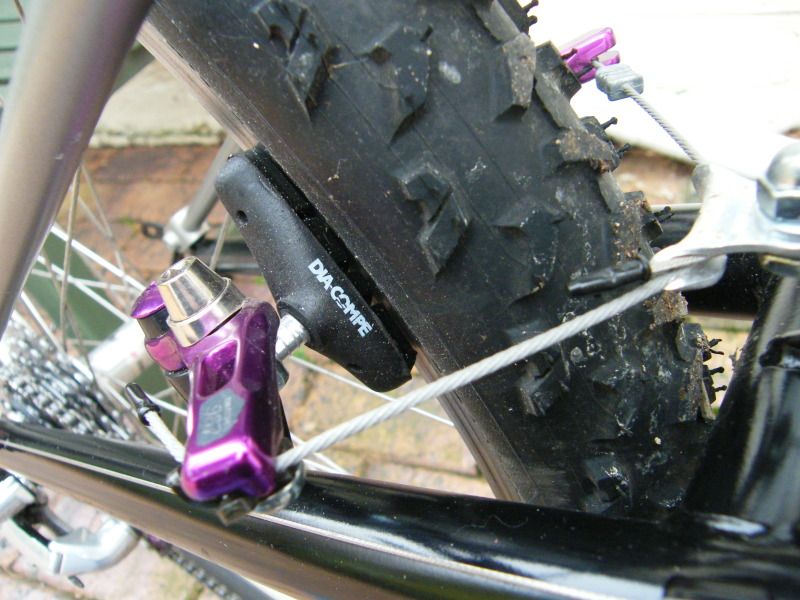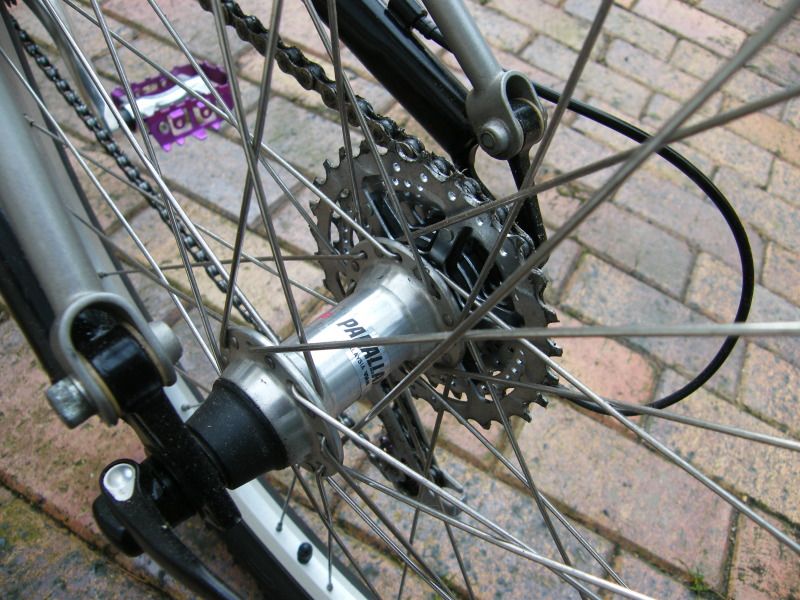 Some pics last Spring (first ride)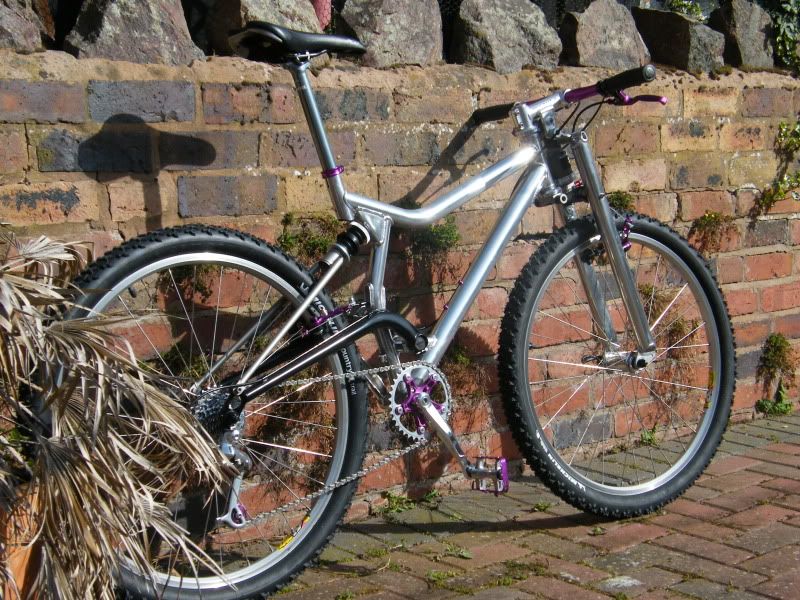 The big ring!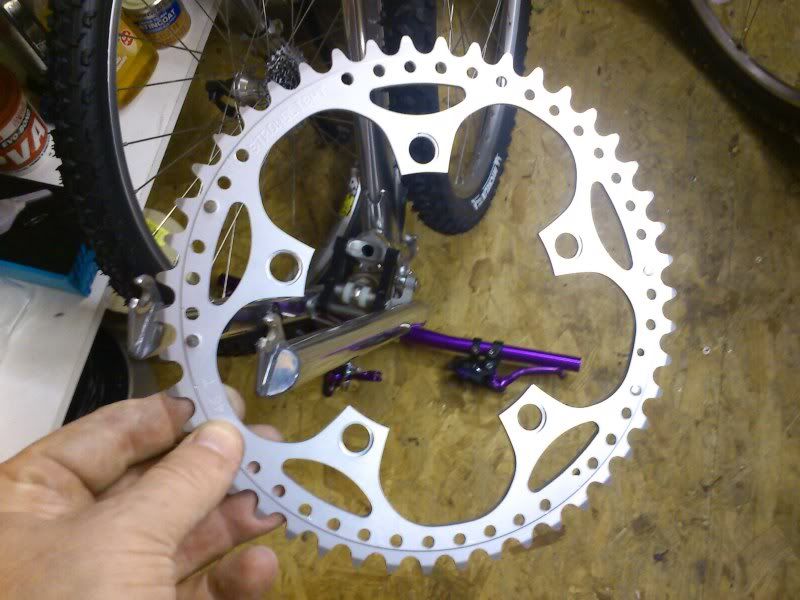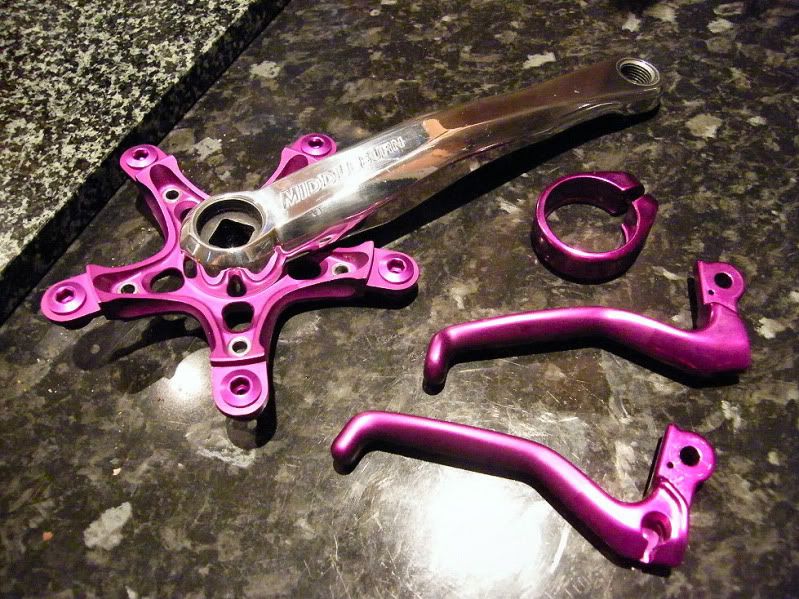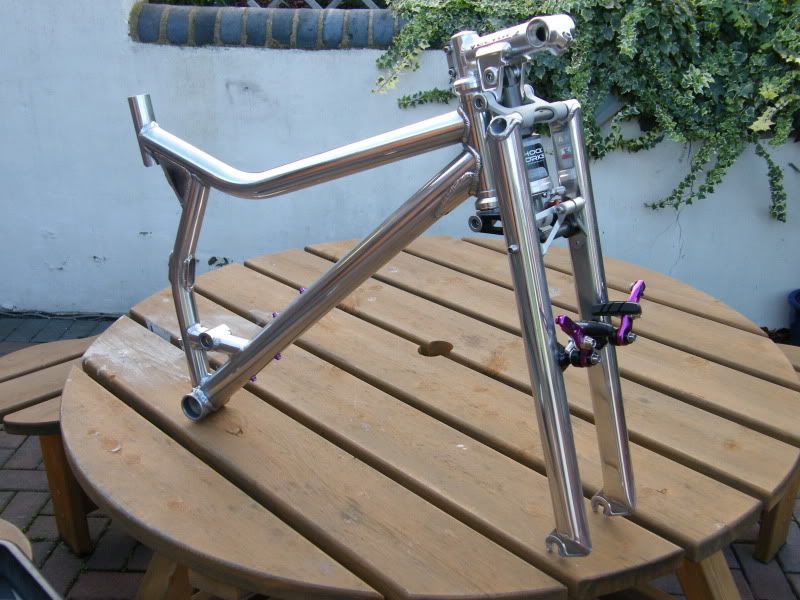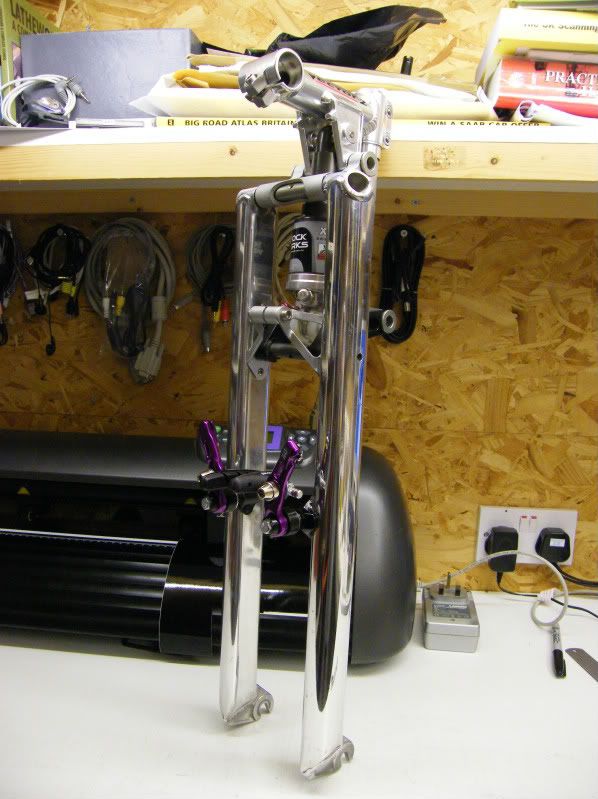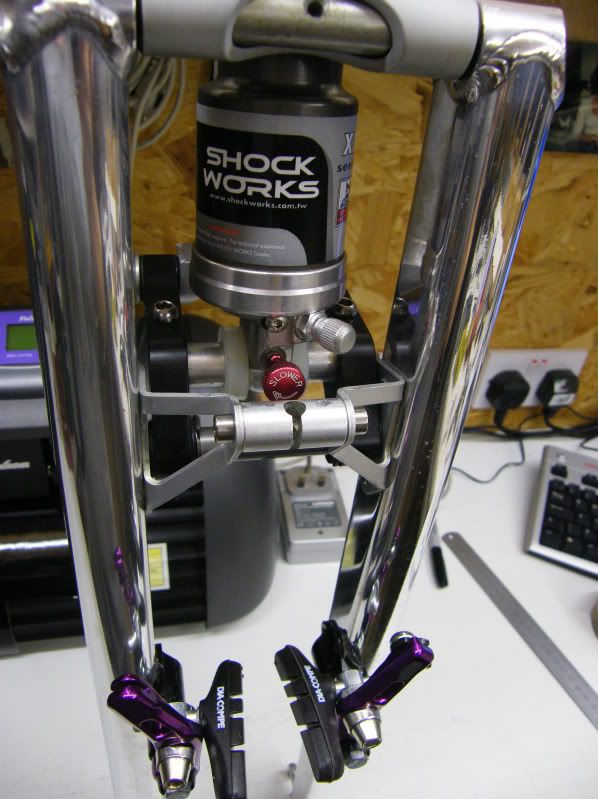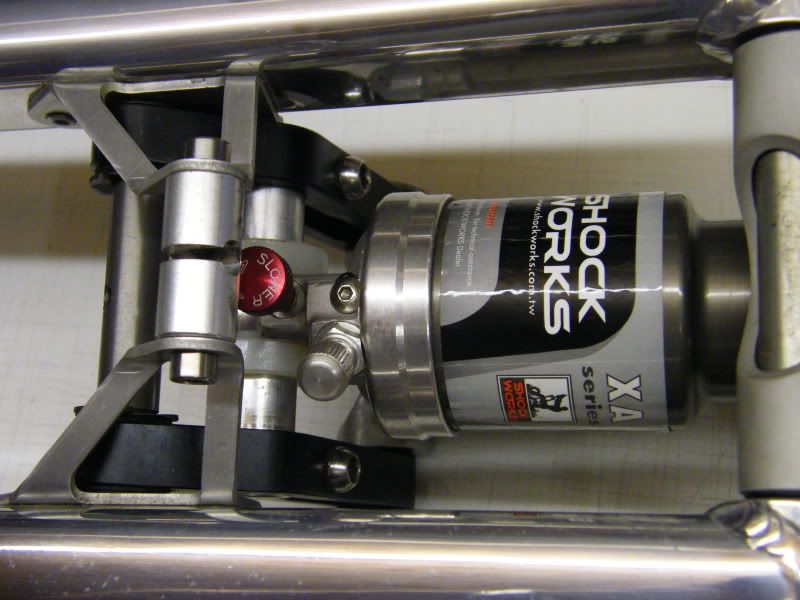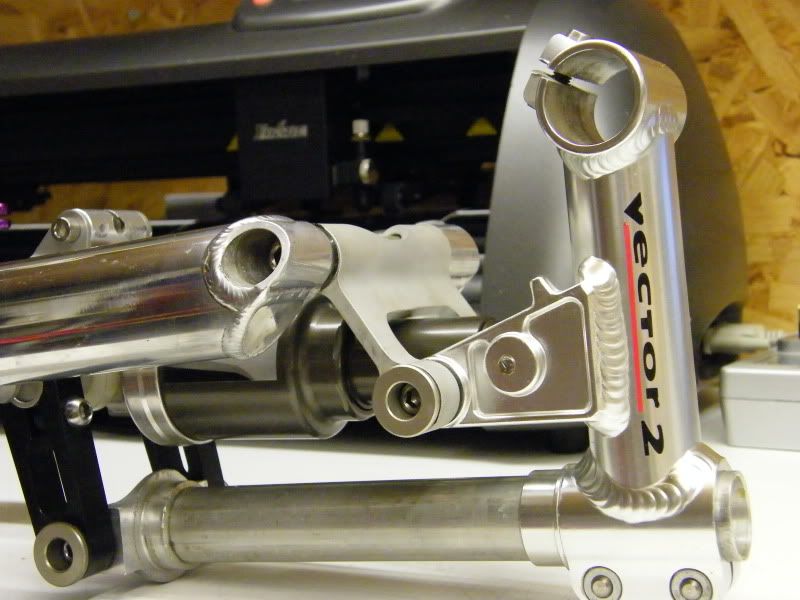 _________________
"Two very small men cutting steps in the roof of the world"