This was a fun little project I did over the course of a few months to build myself a custom steel Fixed-Gear for under two hundred quid.
It started with a £30 frame from eBay, sold to me as being an Ernie Clements made from Reynolds 531.
The pics in the ad were tiny and quite rubbish, so I expected the worst when it finally arrived.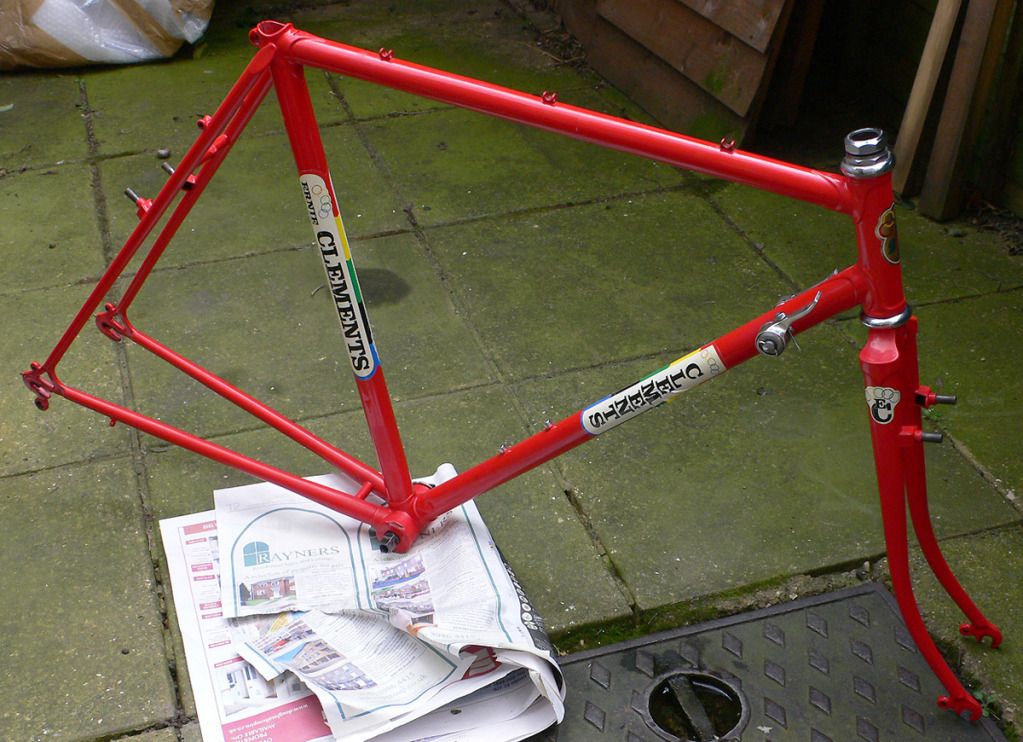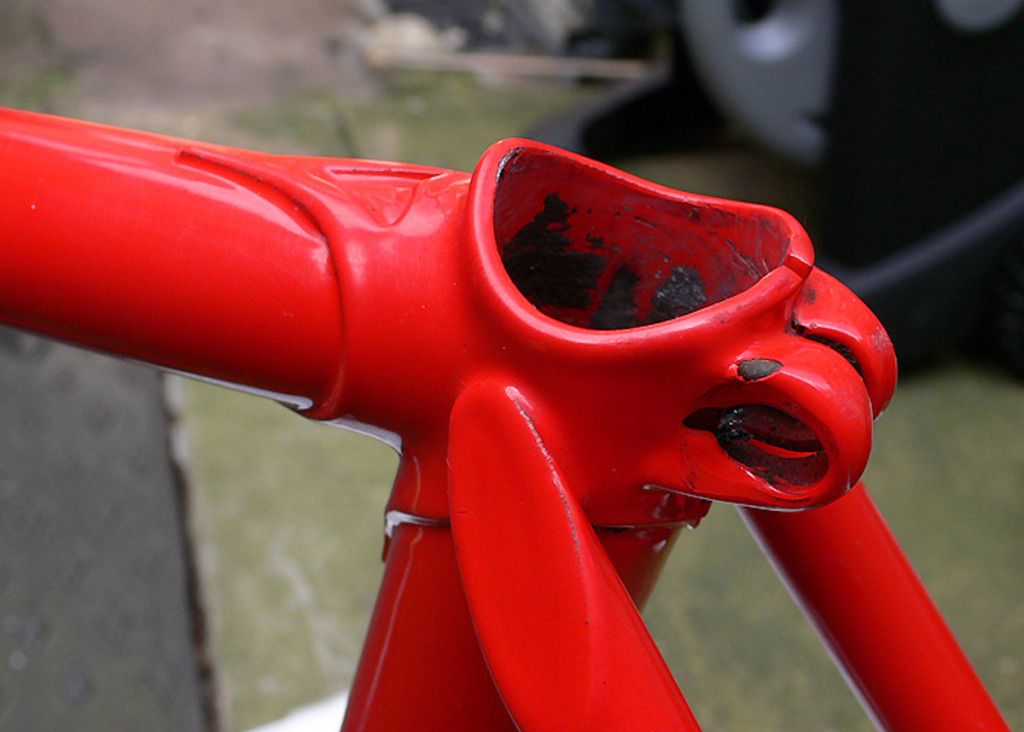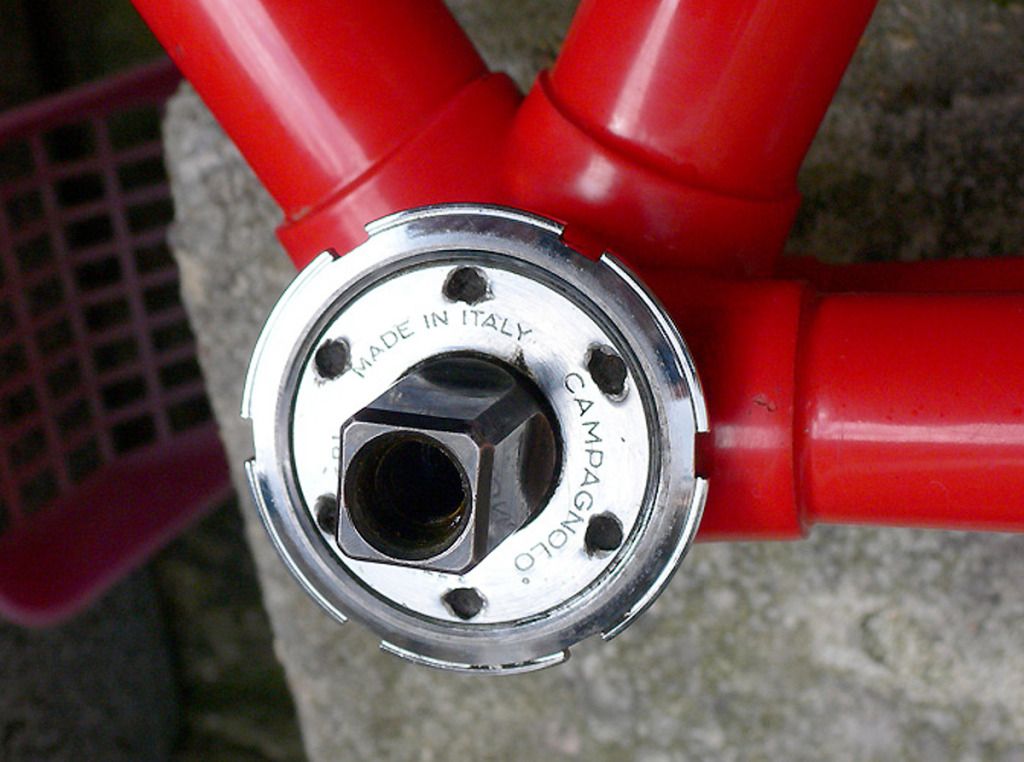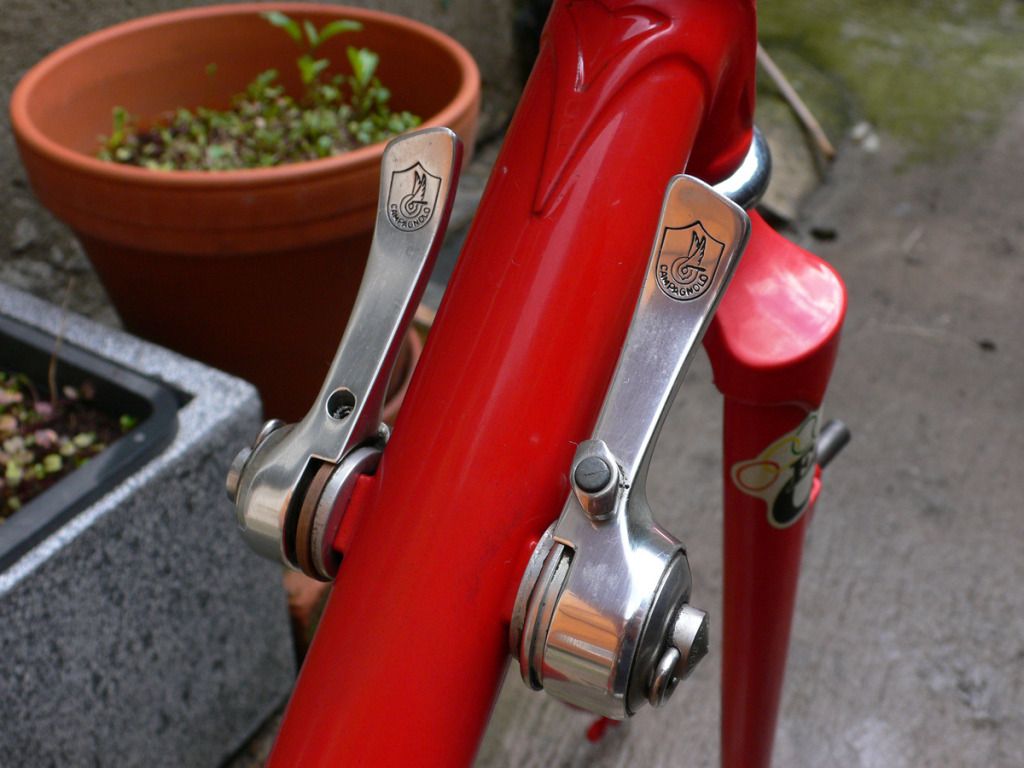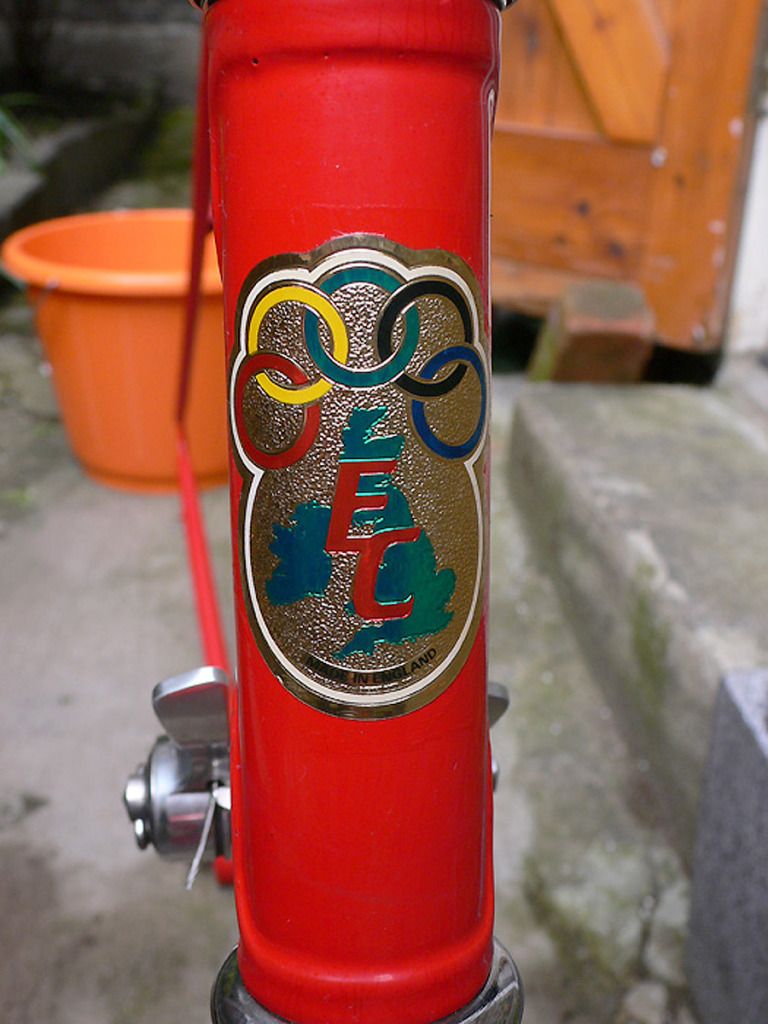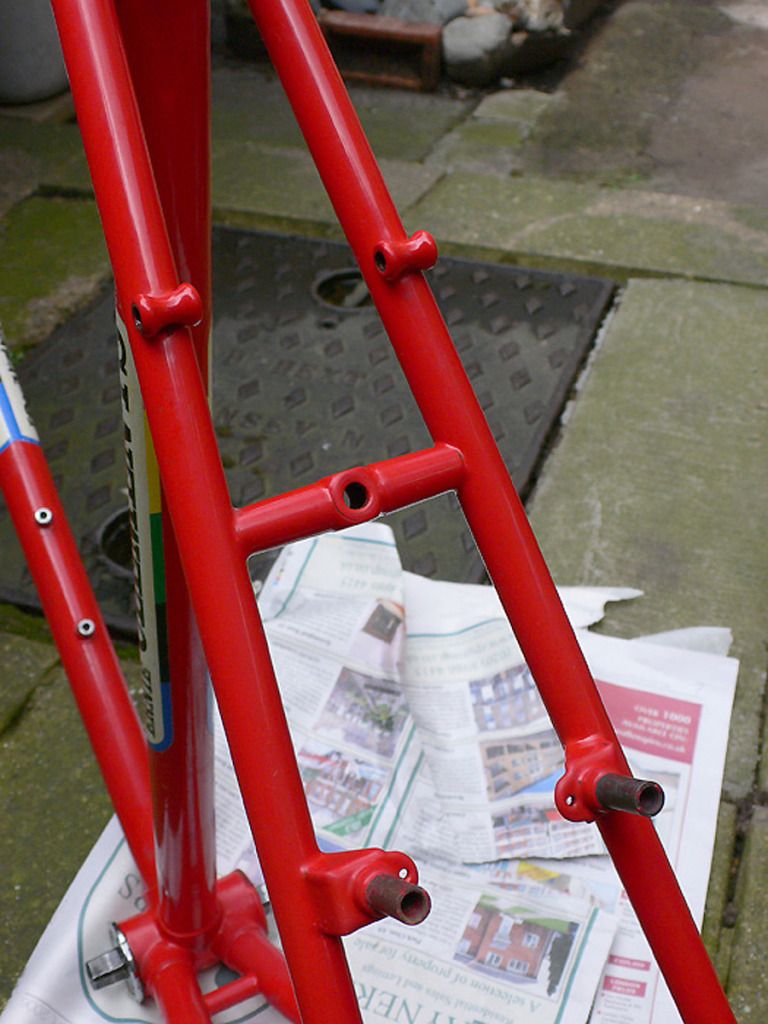 It was straight enough (save for a hefty dent in the top tube) but the powdercoating was awful and the berk that attached the decals had got the seat- and down-tubes mixed up
BB felt alright, as did the headset so I just had them serviced.
Anyway, I set to collecting a few other bits in the following weeks. I wasn't going for any particular look, it was more about building a bike out of quality parts for pocket money, so matching finishes became unimportant.
A mate's dead Condor Pista donated the rear Mavic MA3, and I found a near-mint Open 4 CD on a nice old Shimano 600 hub for fifteen quid on eBay.
ITM Millennium bars came off the same Pista, but I had to find a suitable stem. Waited around and the right piece of Cinelli XA eventually turned up, though I had to buy a Nitto shim to get the bars snug.
Drivetrain was all brand-new parts - A discounted Campag Mirage double chainset, new Izumi chain and Miche cog hardware.
Seat was also brand new, about £25 at the time. That nice-looking but bloody uncomfortable saddle appears to retail for upwards of fifty quid now, and I have no idea why. It's like a cheap BMX seat wrapped in leather. I wouldn't buy another!
Anyway, here's the final build in all its mismatched glory.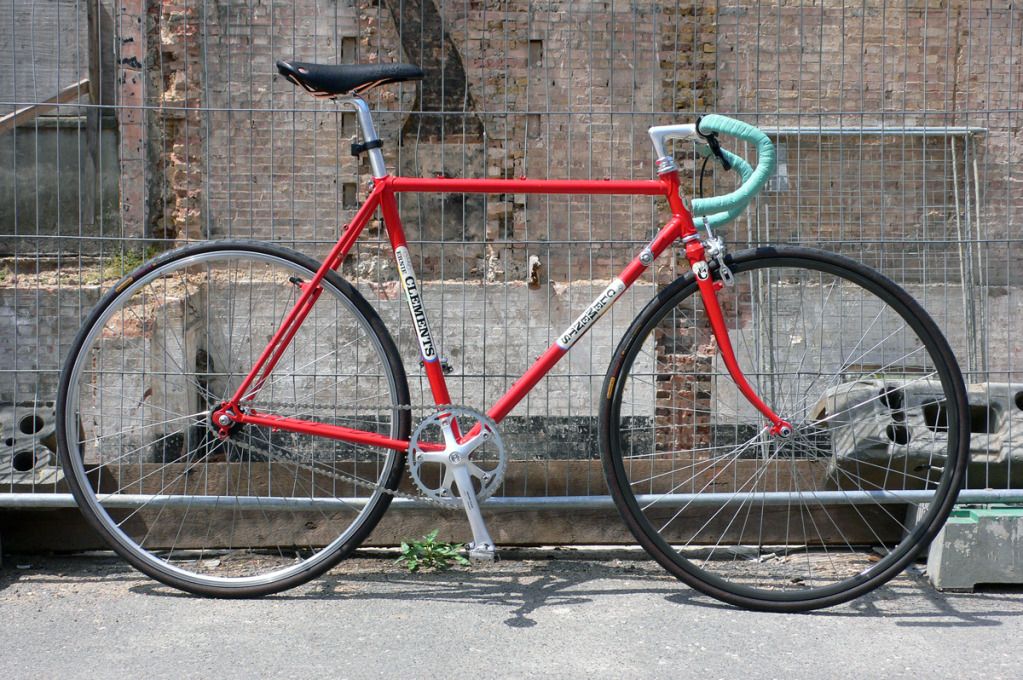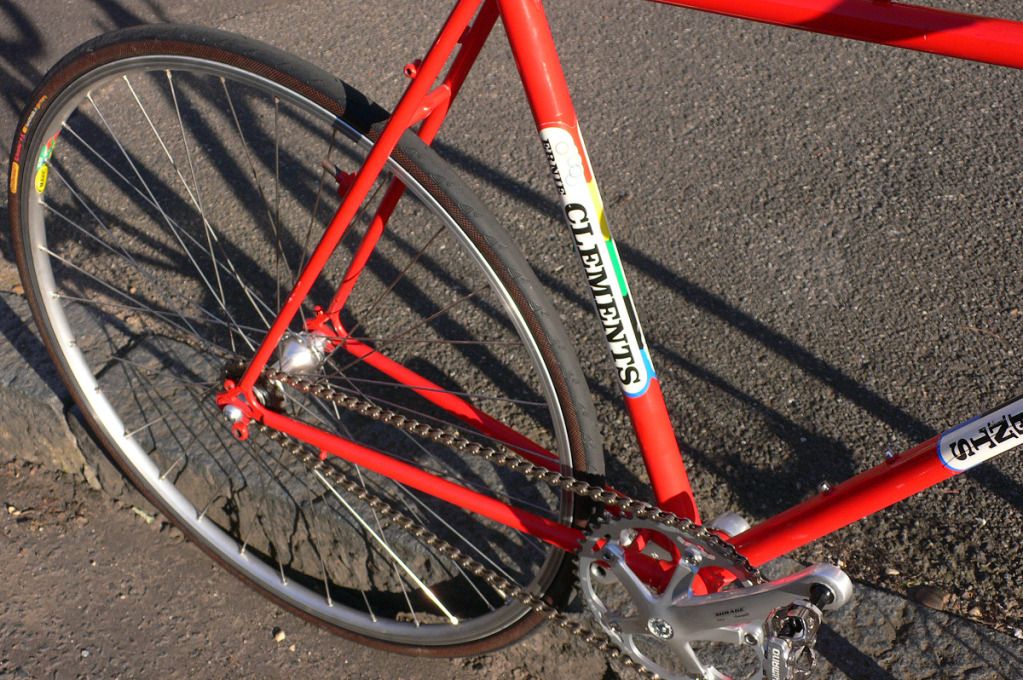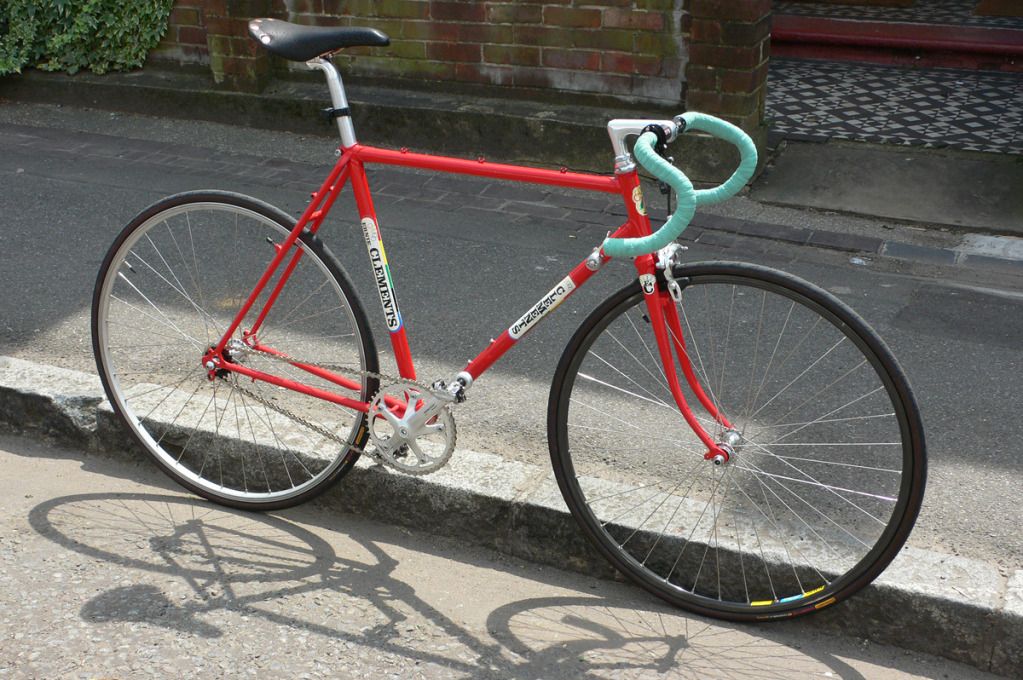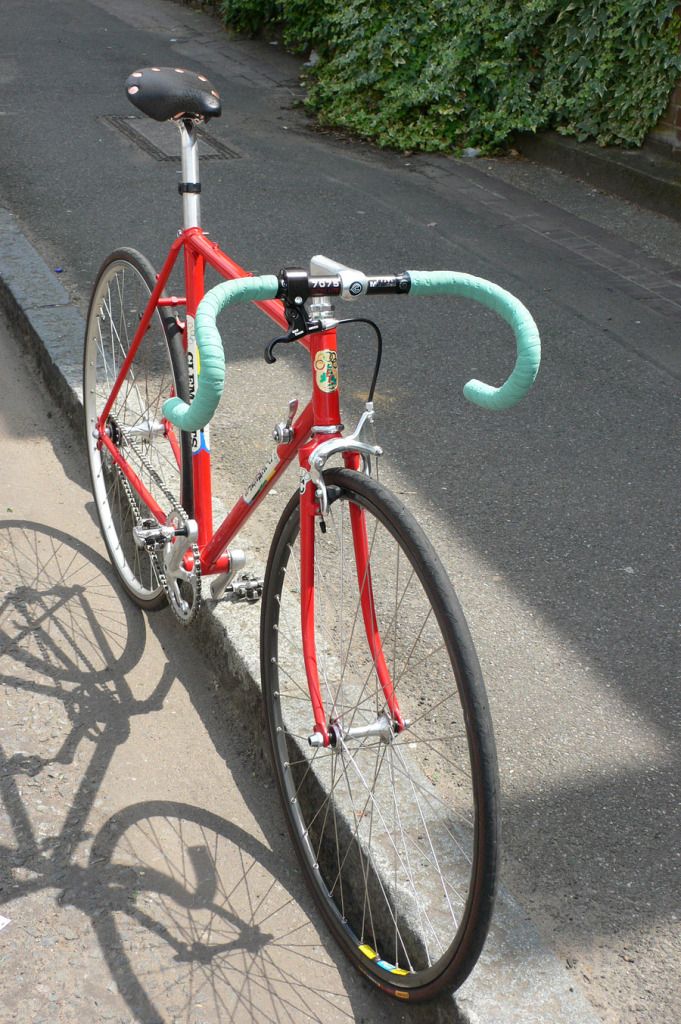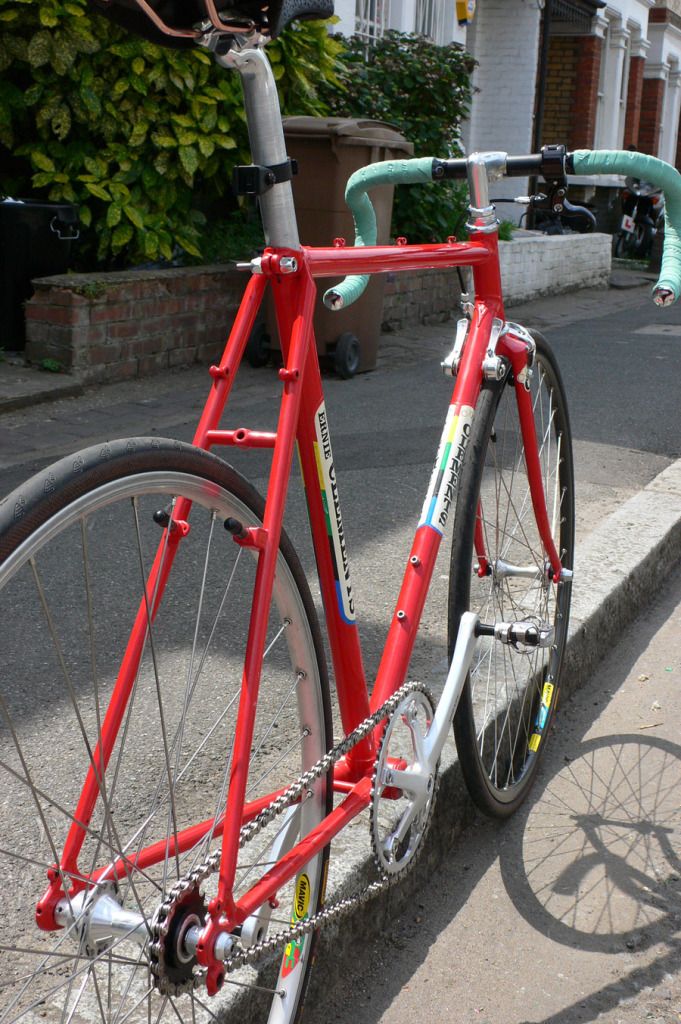 Yes I was a complete idiot and cut the canti bosses off the forks in order to fit the front brake
If anybody can tell me
- if this is actually a real Ernie Clements
- roughly when it was made
I'd be really grateful. A friend has it now, and I'm sure he'd love more info on it