Time for another clear out... All prices include postage to a UK address. Buyers overseas should ask for a postage quote!
USE Suspension Seatpost. Excellent all round condition but missing USE sticker. Comes with boxed spare set of elastomers, these seem quite hard though.
£17.50 Posted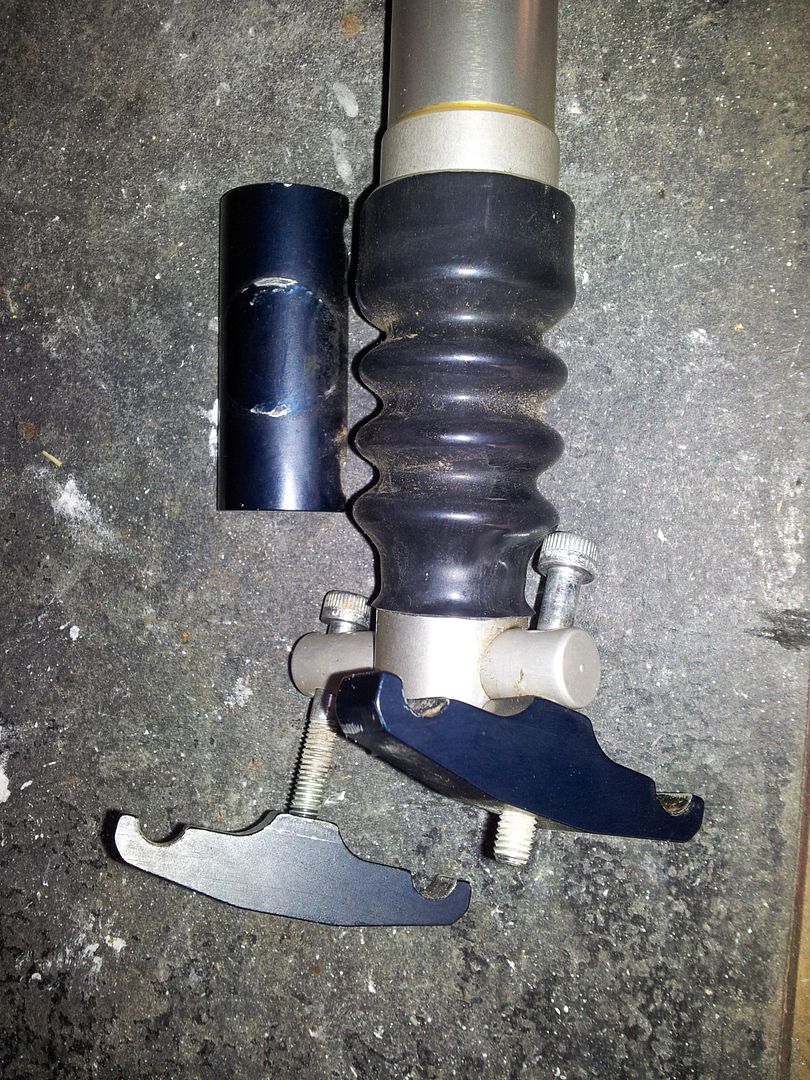 Middleburn chain ring. Some wear but anodizing nice, 46T Compact.
£6 posted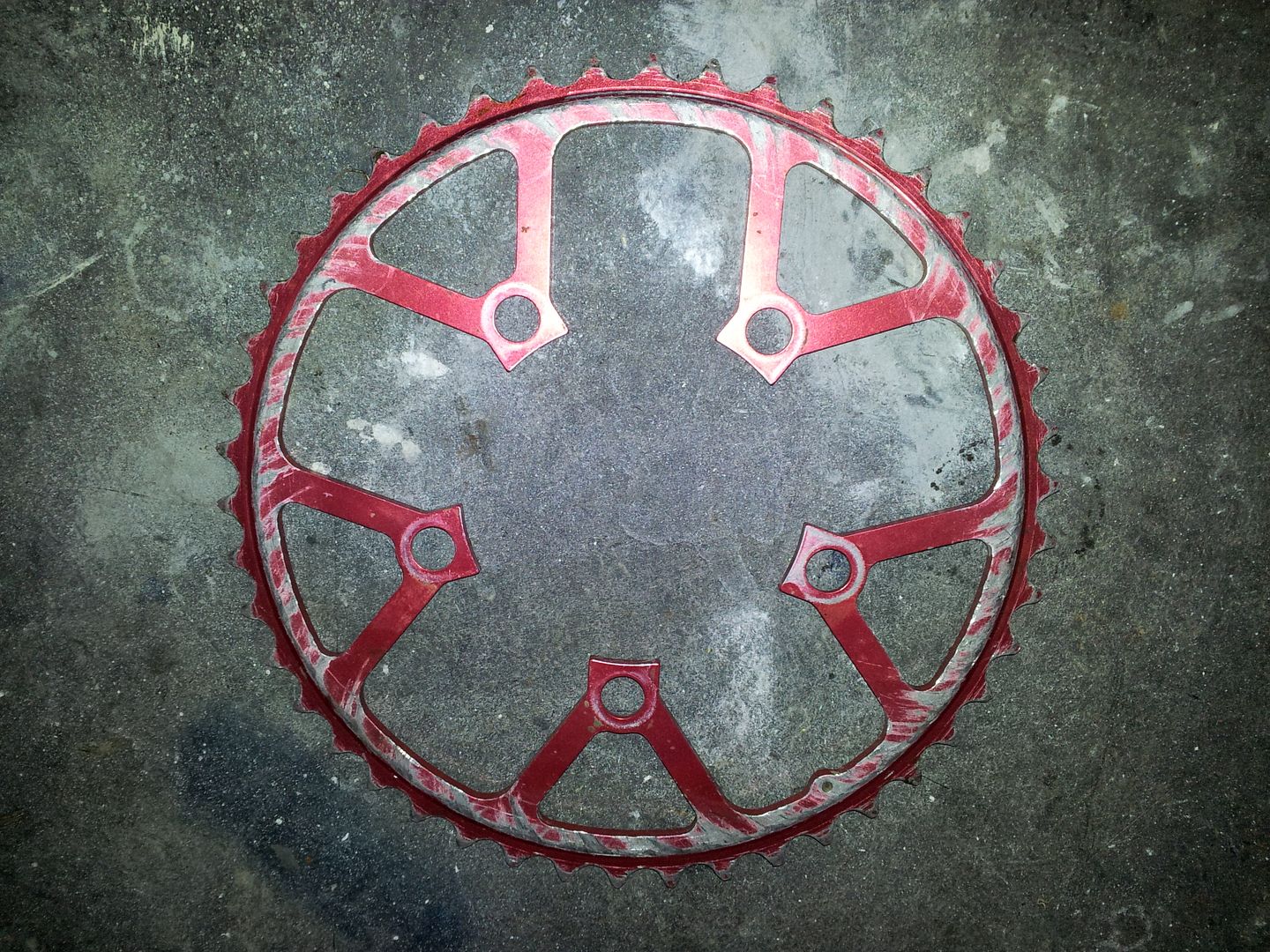 Onza "Specialist" bar ends. Bought from the guvnor and believed to be prototype pieces... Probably stayed as prototypes due to their "interesting" shape. Yours, no questions asked, for
£15 Posted
STX RC Hubs. 32H. both nice and smooth, better than the photo's suggest
£15 the pair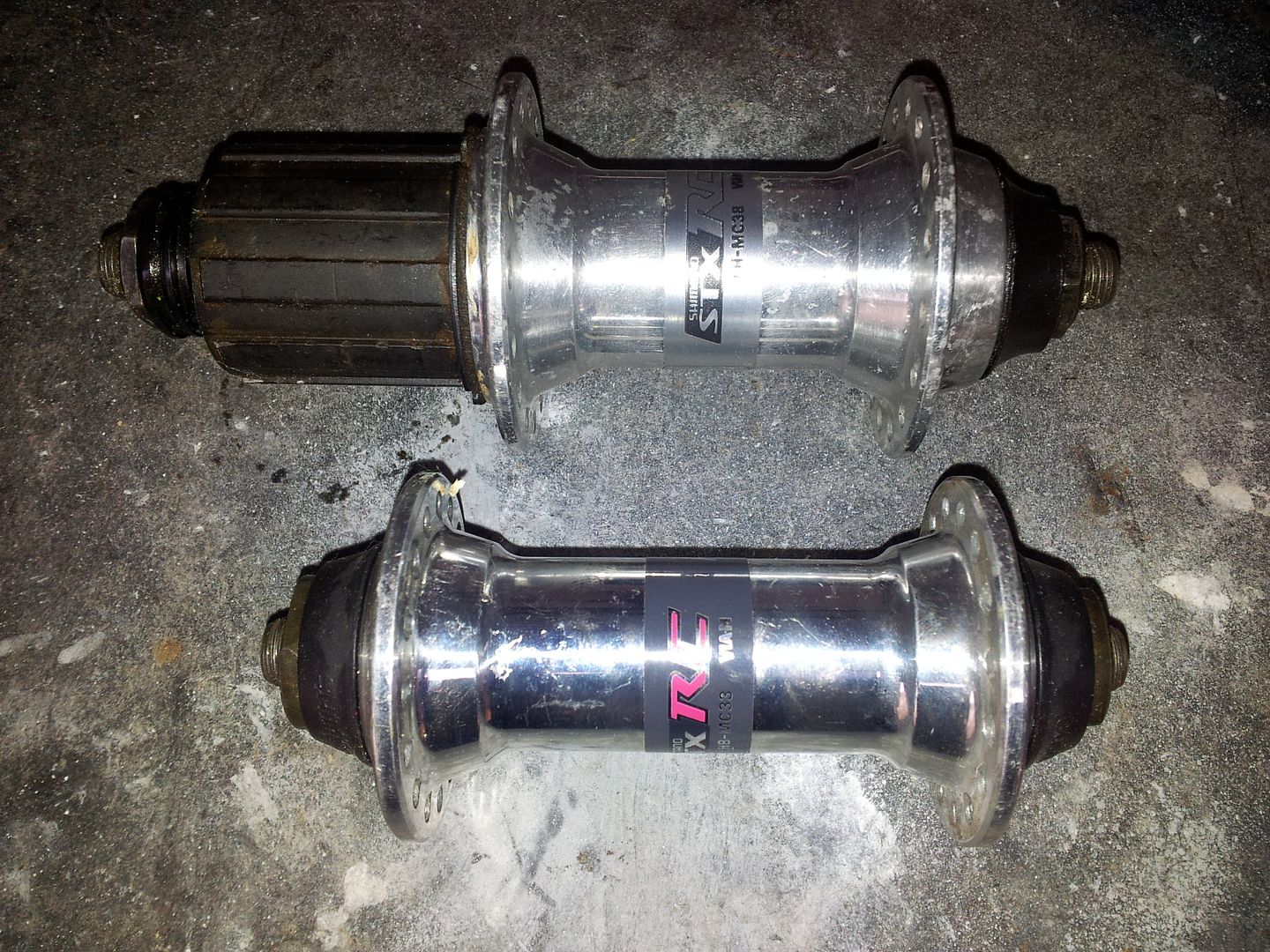 STX RC Brakes. Two pairs in nice order, No pads.
£10 posted for both sets
STX RC Chainset. Some wear to logos but pretty good all round.
£15 Posted
M73* XT rear mech. Two of, both in pretty good nick.
£10 each posted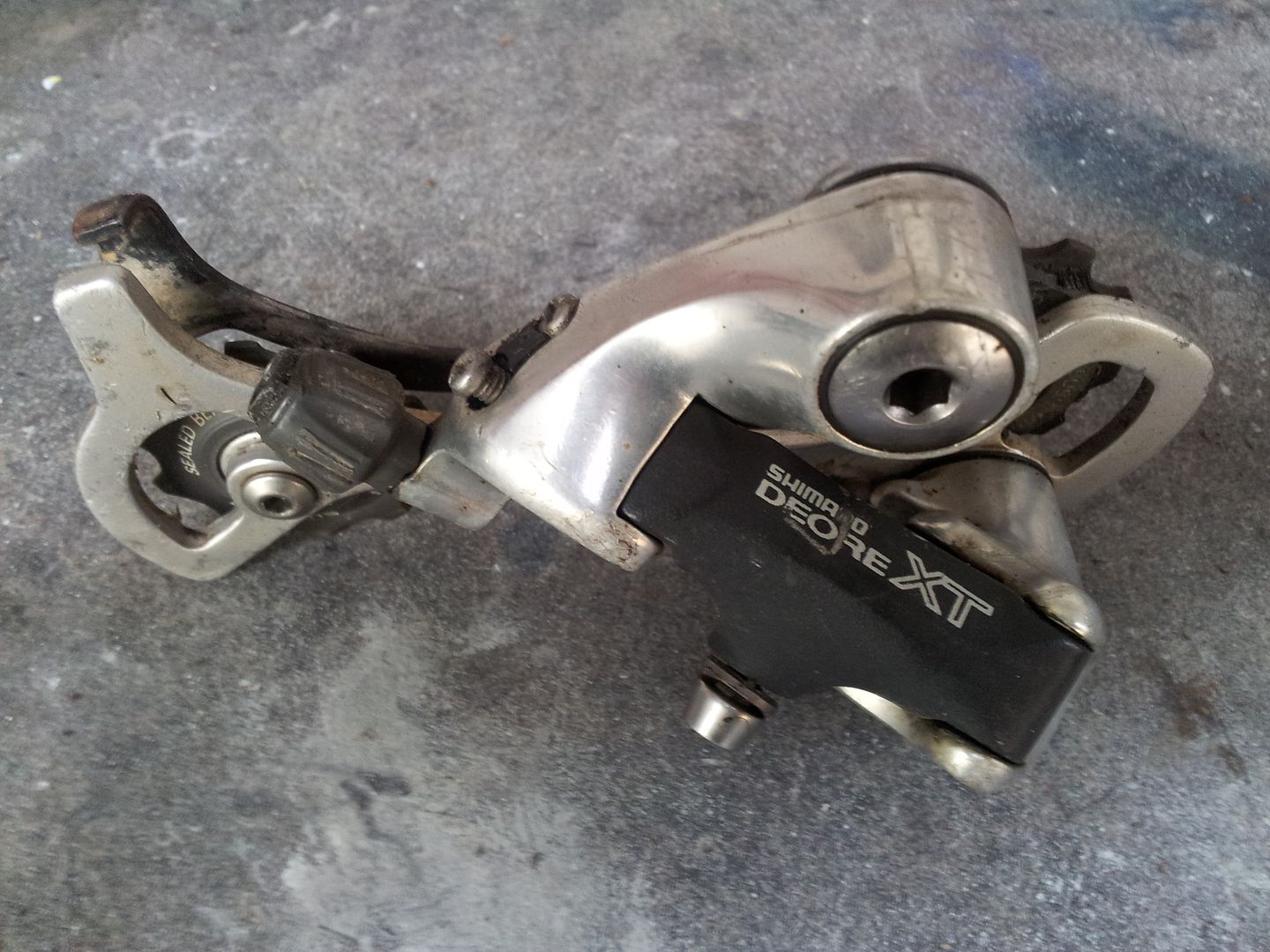 M737 Non V XT Lever/brake combi's. Nice condition but white paint on blades in flaking.
£15 Posted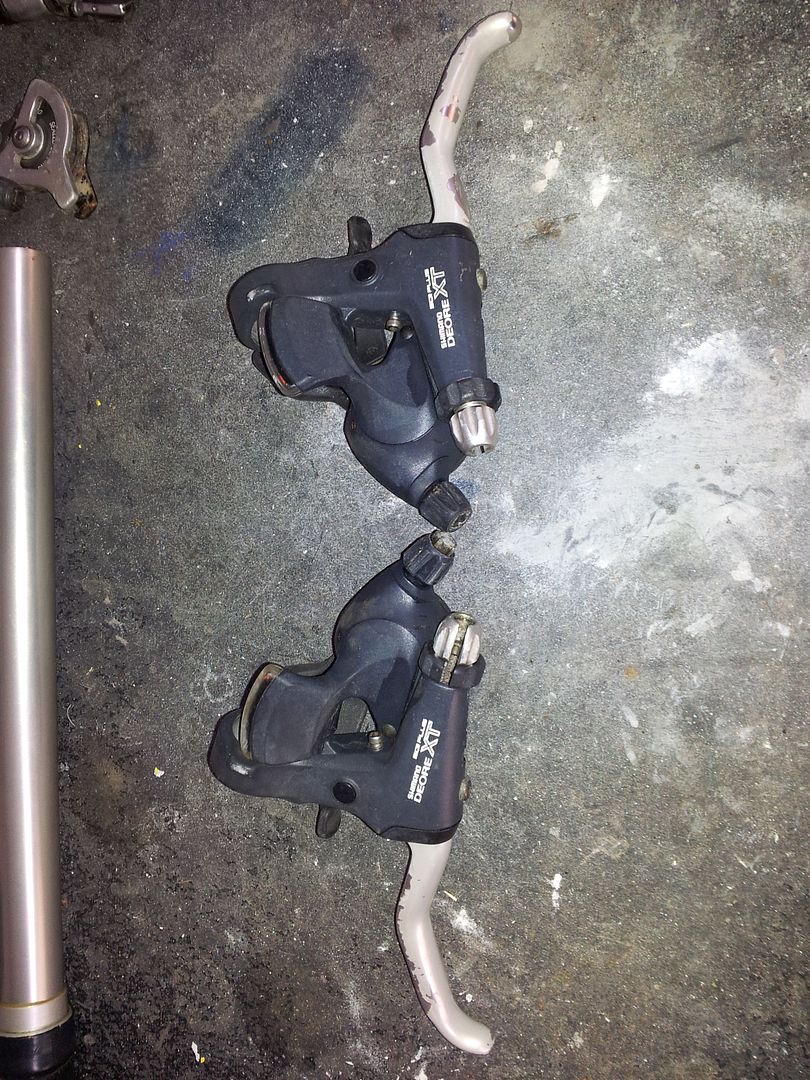 Giant Cadex CFM3 Frame and fork. Carbon tubes with alloy lugs. In real nice condition and will build into a super light bike. 18 inches centre of BB to top. Will remove manky headset prior to sale! £55 Posted - Now Sold

Proflex 857. Nice condition with Noleen shock. 20 inches centre of to top. Due to shape of frame though, I'd call this a medium. Carbon swing arm. Includes nice BB and seat post£55 Posted - Now Sold

M737 XT Chainset. In very good order, 170mm cranks, some light scratches but rings/tapers/threads great! £30 Posted - Now Sold

M739 XT V Brakes. 1st Generation, In excellent all round condition with noodle/rubber. Two sets. £25 the pair. Now Sold

M739 XT Combi Brake levers. Fine condition with no marks or scratches. Nice positive clicks. £35 Posted - Now Sold

WTB Headset, resplendent in Yellow. 1&1/8th. Nice little aheadset. Includes crown race £8 Posted - Now Sold

Cog Hog thingy... Nice. £6 Posted - Now Sold

Deore hub front hub built into Mavic 217 rim. Again really nice. £25 Posted - Now Sold

Syncros post in 27.2, some wear below the waterline... £18 Posted - Now Sold

Yellow crud catcher. Again Nice. £5 Posted - Now Sold

STX RC Rear Mech. very tidy with red bolts. £12 Posted - Now Sold

M73* XT front Mech. In pretty good condition. One 31.8, bottom pull. £10 posted - Now Sold


RST Mozo's in fine condition. Work pretty well. £25 Posted - Now Sold. Have disk tab and unthreaded which is 1 & 1/8th and 218mm long.

M73* XT front Mech. In pretty good condition. One 31.8, bottom pull. £10 posted - Now Sold

XT Rear hub built into Mavic 217 rim. Very little wear on rim. Nice wheel. £30 posted. Now Sold

_________________
Dekerf (1994)
Marin Team FRS (1995)
Dave Lloyd Tirant (Road)