I've decided to embark on a bit of a quest to track down the top 5 bikes I always drooled over in my youth.
Some on the list I would simply never have been able to afford.....whilst others were in my reach but I would never have had a chance to own them all at the same time. Tough choices where made back then.
So......at Number 2 on my list -
Merlin Mountain Ti
This is what did it........Cover of the 1992 MBUK Summer Special. I just needed it!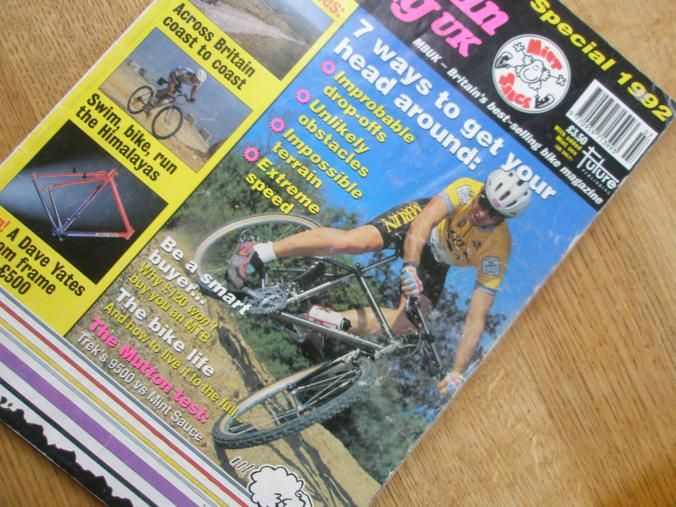 Roll on 20 odd years and a certain RB members MASSIVE Titanium Clearout and there she was...1992 Merlin Ti..in my size!.......but.....it was late November, kids were eyeing up a new iPAD and there was a Turkey to order. I put that dream to the back of my mind again.
A few days later .....step in Vinevo (Ash) . A PM out of the blue saying he'd bought 2 Merlins that same week ! (1 was GT-Steves) and would I want one of them ? Better still he said I could pay him Kays Catalogue stylee in 3 easy interest free payments. If he had been sporting a white beard and a red cloak I wouldn't' have been surprised. Forever grateful mate!
So.......the frame finally arrived in my grubby hands in Feb (Steves Pic thanks!) and it was mint! Someone had definitely loved this one.
I set out searching for a few choice parts. Was going to go simple and plain M73x XT on this one.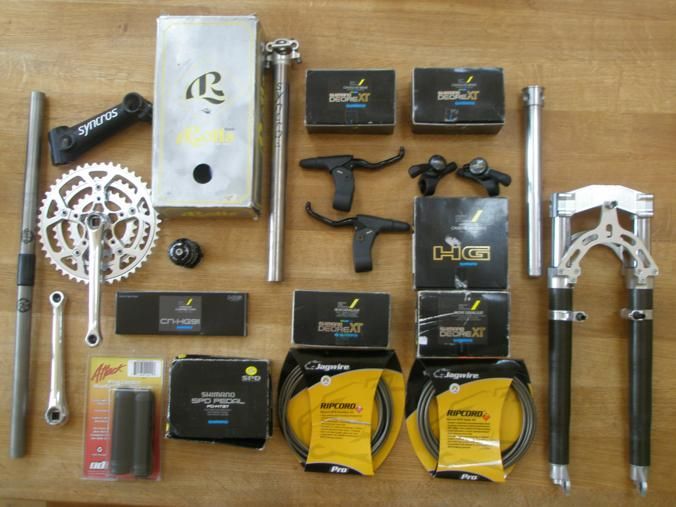 Finally pulled my finger out beginning of August and started the build. Messing with old bikes always throws up a few problems and this was no different. Some donut had previously drilled out the brake bosses to accept V's. The M734s I wanted to use just rattled around. Out with the dremel some 3.5 mm brass rod, some metal glue and just a small amount of swearing and the problem was solved.
So to the build....
Wheels - NOS Araya 395 Teams on TNT Ti Hubs. (For the wheel spods I built 2 cross front, 3 cross rear with DT Competition db spokes). NOS Ritchey Alphabyte WCS Tyres. Ringle Ti Stix hold them all on.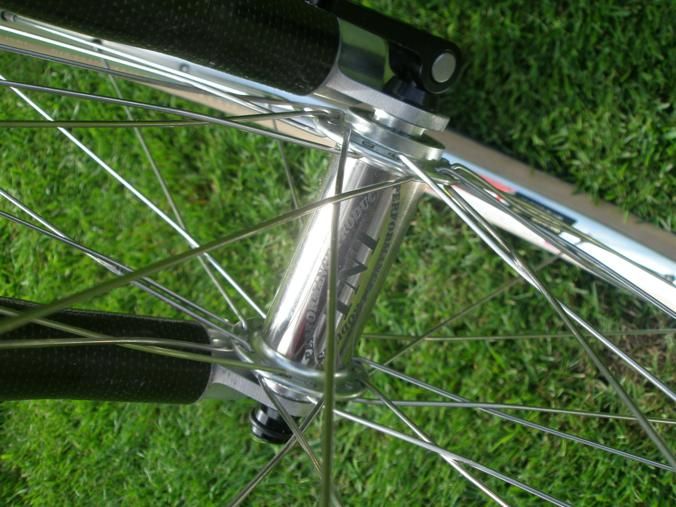 Drive - NOS XT M735 F&R Mechs. Toplines with Middleburn rings, SRP Ti Crank Bolts. NOS HG90 Cassette and Chain, NOS M737 Spuds.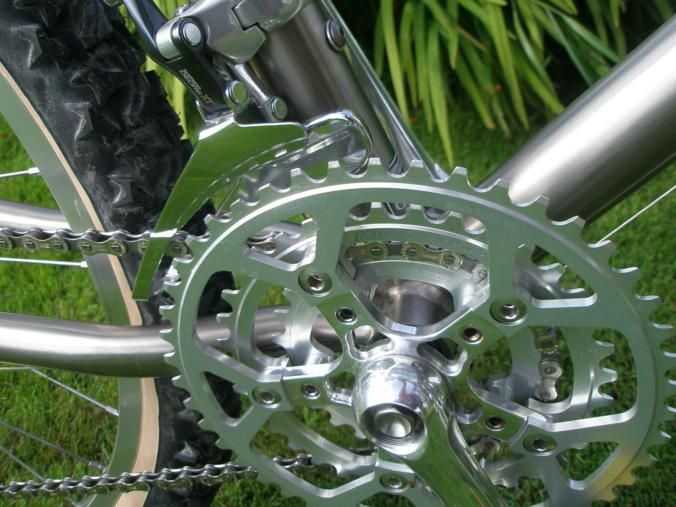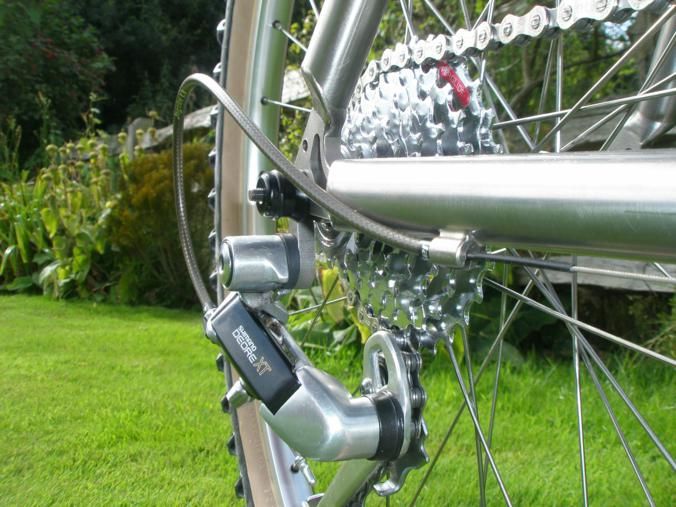 Up front ......Syncros 1" Ahead, CK, NOS Titec Bontrager Bars with XT Brakes and Thumbies . Grips are ODI Attacks......what else!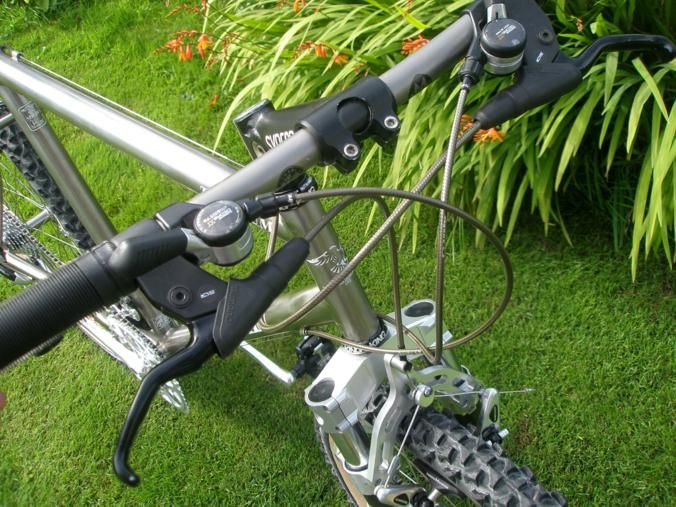 The seating area....Rolls Titanio on Syncros Ti. Lovely saddlle that one.
Forks – Yes I know....a nice pair of Ritchey Logics is what is needed here. Unfortunately my wrists say not, so some slightly past period but truly minty RC35s upfront. Stopping is care of some almost NOS M734 cantis.
Magic done........