Popped into Chichester this afternoon, locked Rebound in a nice posh car park, lots of CCTV (admitedly with a cheap combi lock). Hour late gone...
Candy Blue 1995 GT rebound, yellow Serfas Arc saddle, blue ano pedals, blue ano bar ends, yellow GT grips, Frame no SY5L000465. Has the original Shimano Altus CT90 crank (the lethal recalled one !).
It cost me next to nothing but I've spent a lot of time turning it into a lovely classic piece of kit (as a lot of you will understand).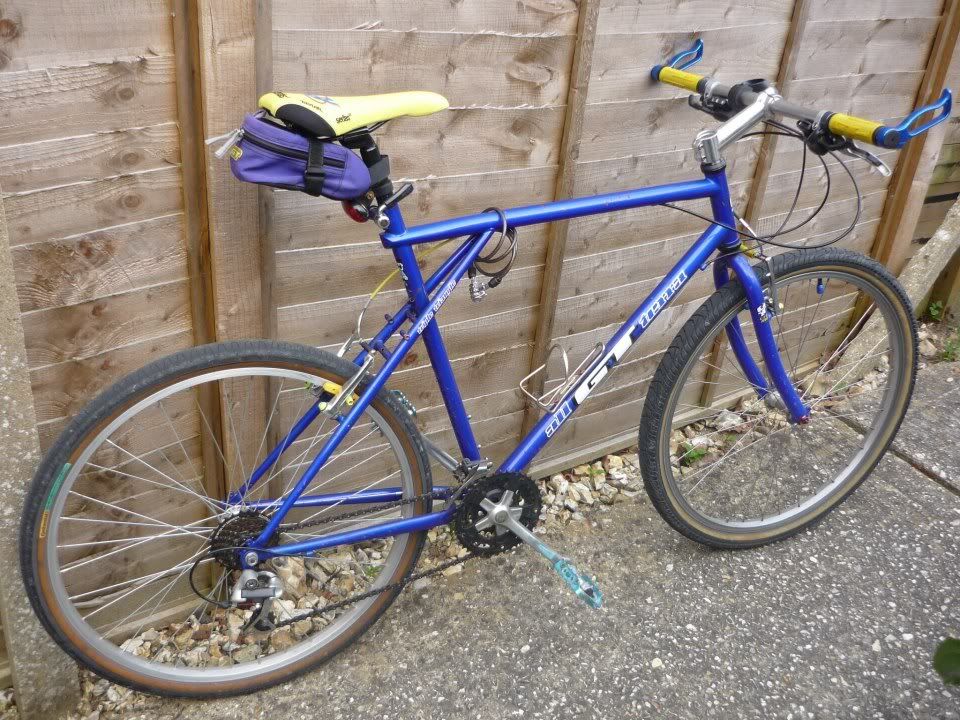 _________________
'94 Zaskar
,
'95 Talera
,
STOLEN '95 Rebound
,
'96 Backwoods
,
'97 Timberline
,
'99 Tequesta
,
'99 Outpost Trail
, Outpost,
'06 Carrera zzzzz
, '88 Muddy Fox Courier, 92 Avalanche, 92 Saracen Rufftrax Elite, 90 Timberline... theres probably more in the shed.
I need therapy....some say THIS IS THERAPY !!!