Warning... this thread will get very very ugly before it gets pretty.
So I needed a bike that I could chain to things and not get too upset about. I also wanted something reasonably nice that would do longer runs. I had planned this for the E3 but it became far too expensive and really was far to nice to do that to. Plus i could n't just throw a powder coat at a beautiful polished frame when i wanted to.
So figured a stretched out kona might do the job. Never owned one before so I though would give it a whirl. Large ones seemed few and far between. I just missed a stunning 20" 96 Lava Dome that would have done the job. Then a 91 Fire Mountain came along which was just perfect. After sealng the deal i went abroad with work for a month. Got back and was very happy with it.
Then a week later this happened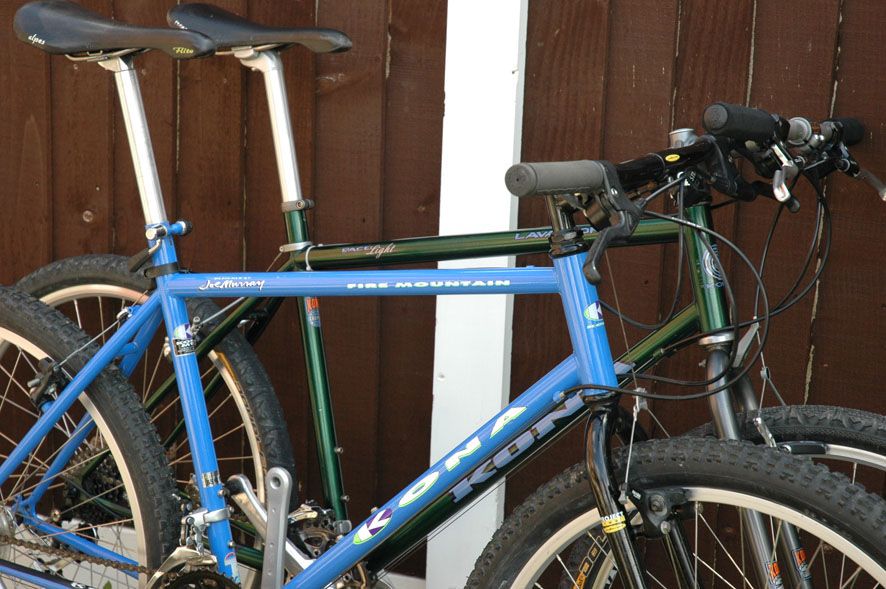 I had caught a sniff that the orginal Lava Dome I had missed might be availible again, and local this time. So after explaining to SWMBO why one kona became two. it was pickedup. The Fire Mountain has a new owner along the road.
Now I got stuck once again with how utterly lovely the Lava Dome actually is.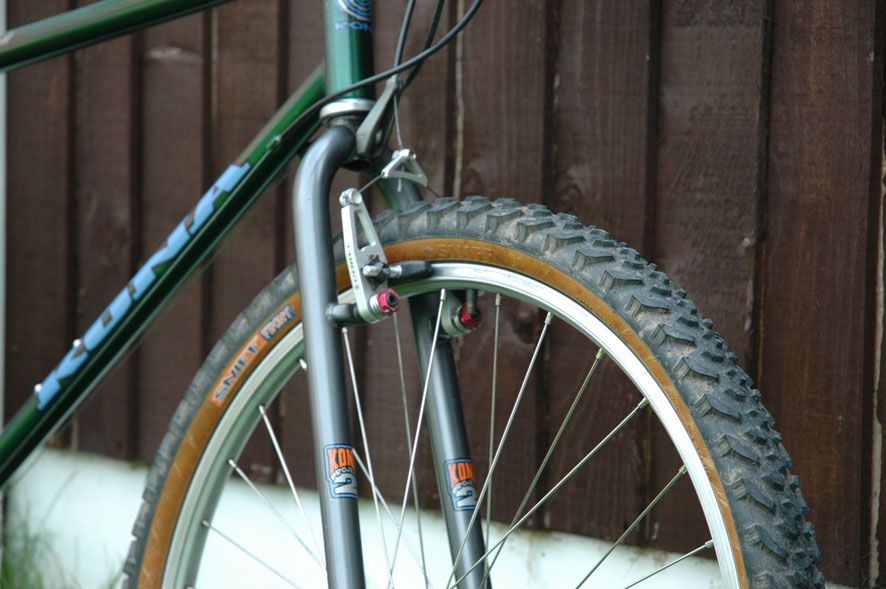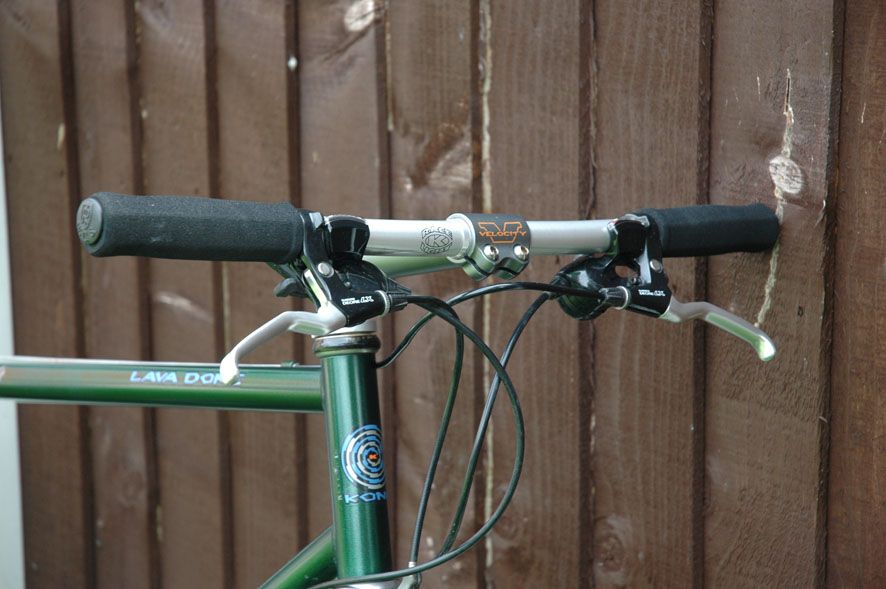 But this time I need to stick firm I need a bike not a Garage Queen... The P7 is more than filling that slot right now. So she going to get a year of work... then treated.
Initial plans involve saving all the lovely parts and just sticking whatever I find. I need semi slick, bigger rings, and brakes that work. Theres also going to be horrible u-lock mounts and all sorts. Never had a Dog Collar before... probably wont again either!