Well just for a change , the sun had his hat on today , so I took the opportunity to give the Cinelli a wash and polish . The Mrs kindly took some new pics , to give you some idea how the bike has evolved over the last 4 years.
original pics and story
http://www.retrobike.co.uk/forum/viewtopic.php?t=108583
This bike is most definitely ridden not hidden , and the 'retro-modern' build suits me just fine.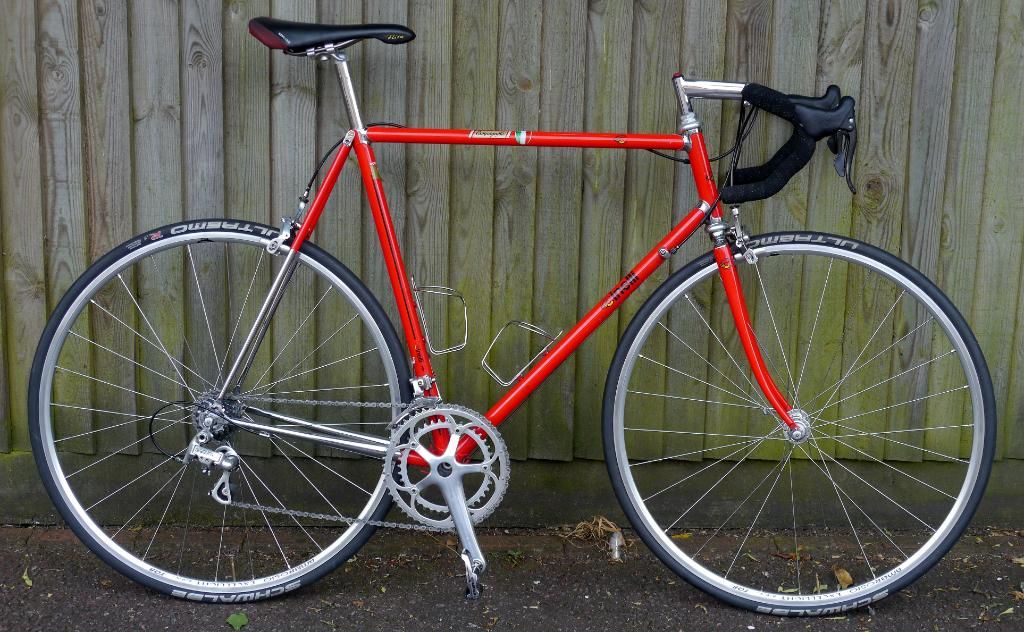 The original wheels were a bit of a lash up , and as soon as I got the time , I built these ambrosio wheels .For the wheel building buffs , there Ambrosio Excellight SSC 28 hole rims laced into Ambrosio Zenith hubs , 2 cross with ACI stainless d/b spokes , with brass spoke washers on the rear , Campag Record Ti skewers complete the build. Wheels are shod with a pair of Schwalbe Ultremo R1 tyres with latex tubes , about as close to racing tubs as hp's can get.
The ' foot long' MTB carbon seat post has long gone , replaced by a Campag Record Titanium post .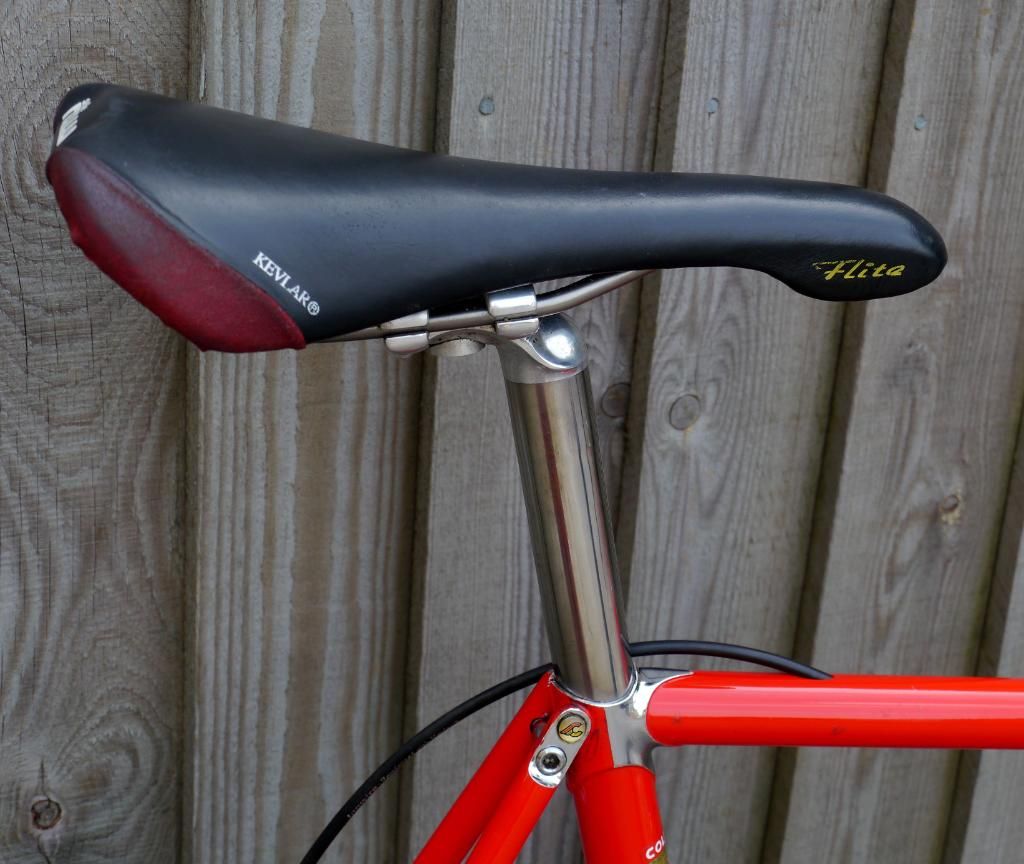 Really had to have this , its a Cinelli pinocchio stem , chromeplated colombus tubing with a cinelli badge on the front , even sweeter I got for £12 on Ebay 'badly listed' and the right 12cm size . I even stripped the black anodizing of the Ambrosio handlebars , and polished them up to match the new stem .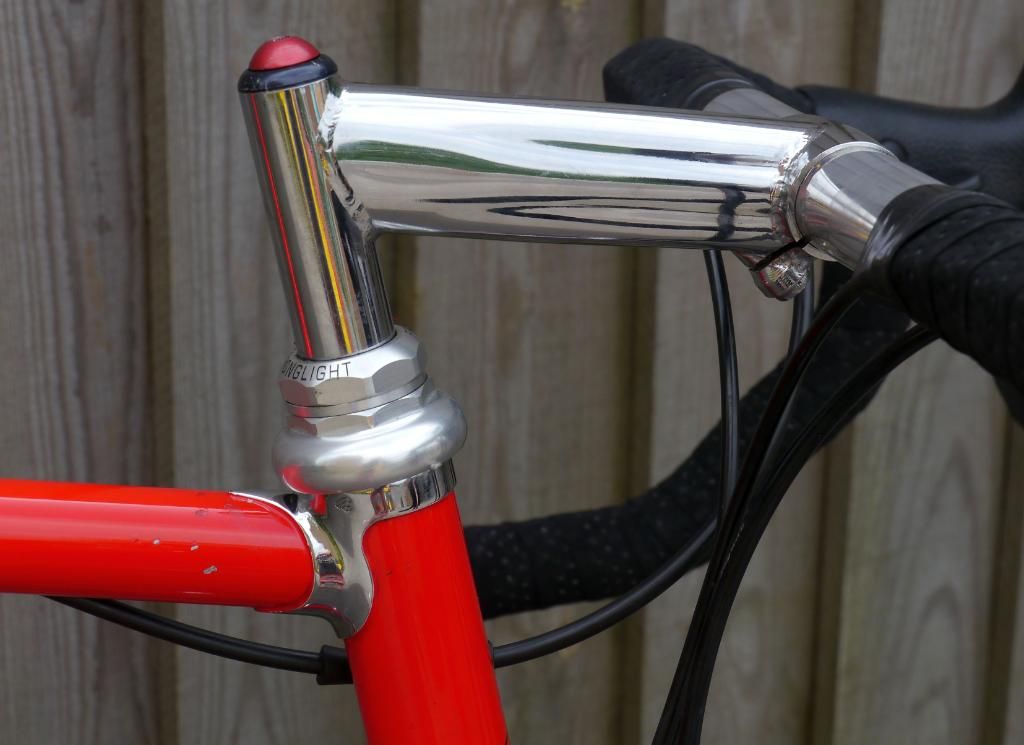 Another view of the bar and stem combo , I have also fitted a pair of Campag Centeur skeleton , work as good as they look . Check out the tidy cable installation .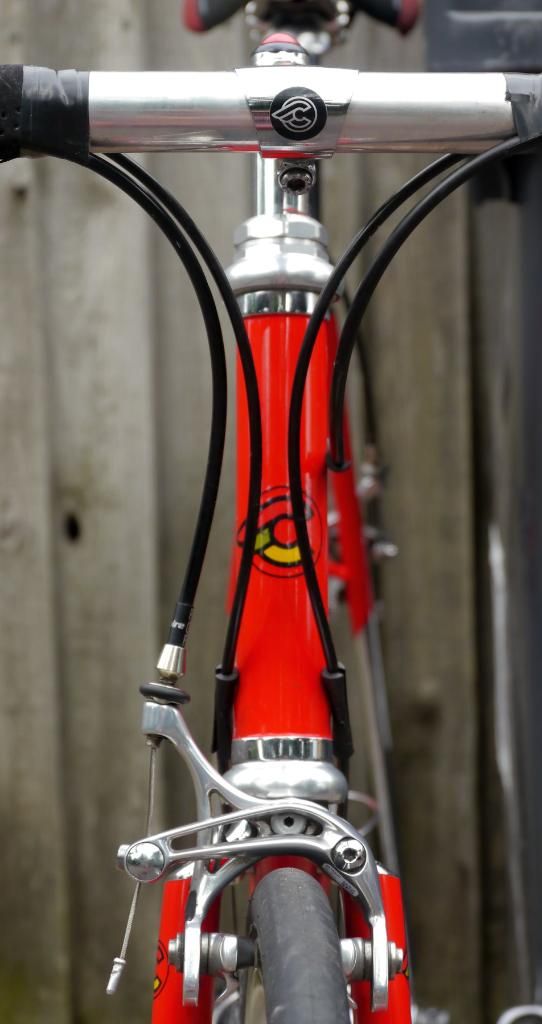 I've always been a fan of the Campag ultra-torque cranks , so when Tel of this parish came up with his gorgeous pantograph alloy custom jobs , I snapped a pair up . There fitted with a Campag Chorus 10 speed outer ring ,C-Record inner ring with Record alloy bolts . I also upgraded the Exustar pedals to the Ti spindle model .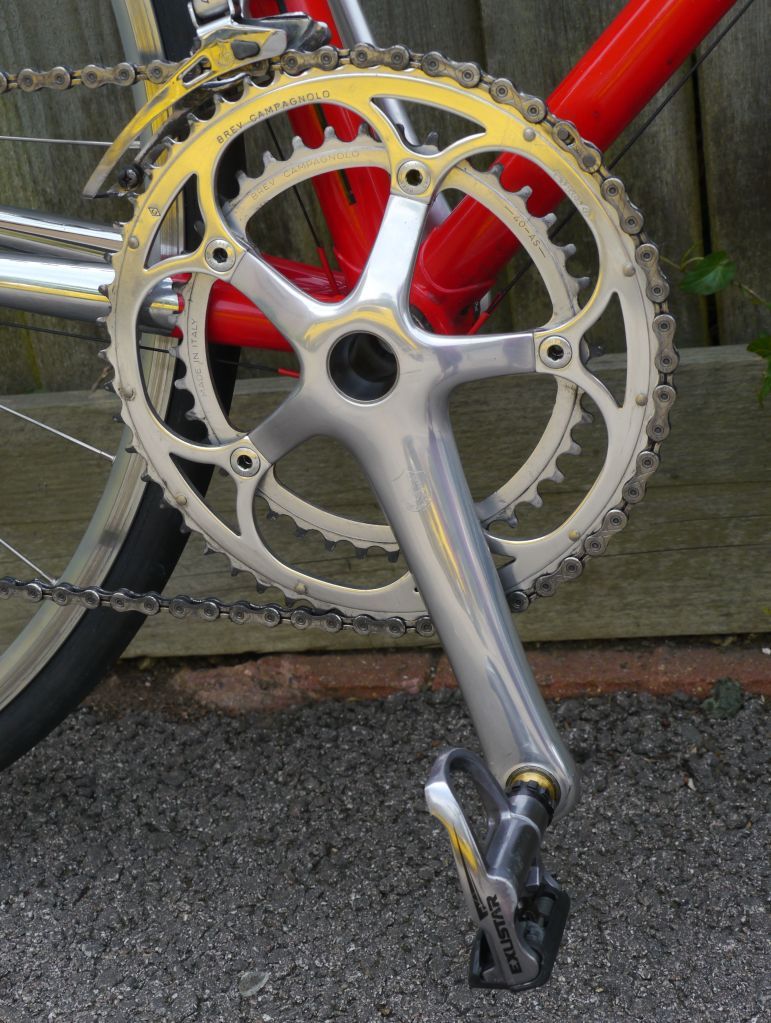 The bike is now the under 20lbs in weight , and I always look forward to the 4 hours of suffering we enjoy every Sunday
_________________
1994 Cinelli Super Corsa Retro Modern
1983 Alan Supercross
1950's Hinds Track
Humber Path Racer
Bottecchia SL project
Columbus Max Aero project