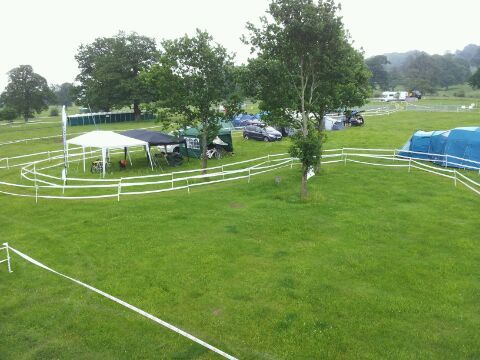 Quality pitch lads! Great work, and thanks for getting there early to sort it all out.
Work done now. Just need to get the car packed-up and ready for the off in the morning.
Could someone reserve me an hour of dry weather around 1pm, so I can get my tent up??