Evening all. This is my first (well, 4th technically) post on the Forum. Apologies for it being a for sale. I have a few bits for sale that a friend and sometime Retrobike lurker suggested might be of interest to the guys and gals on here.
I've been a long time contributer to the Singletrackworld.com forums (same user name) and eBay buyer/seller (kevin191176) if you want to do some background checks into my credibility and trustworthiness.
Anyway, onto the stuff I have for sale.
First up is a GT Zaskar Carbon complete bike, with a top-end build.
The spec is as follows:
Frame: GT Zaskar Carbon Size Medium (17.5" approx) - almost immaculate
Forks: Magura Durin SL 100mm (VGC)
Wheels: Shimano XT (almost immaculate)
Rear Mech: Shimano XTR (almost immaculate)
Front Mech: Shimano XTR (almost immaculate)
Chainset: FSA Carbon (VGC)
Cassette: SRAM PG990 (one ride old)
Chain: KMC X9 (one ride old)
Shifters: Shimano XTR Dual Control (almost immaculate)
Brakes: Shimano XTR (almost immaculate) with 180mm XTR rotors
Seatpost: Thomson Elite (almost immaculate)
Saddle: Specialized Phenom
Stem: FSA 90mm - one ride old
Bars: Easton EA70
Grips: Serfas ergo - one ride old
Tyres: Panaracer Fire XC Pro 2.1" - one ride old
Pedals not included (negotiable)
All in it weighs about 22lb
Looking for £1200 for the complete bike. Would sell the frame (with the headset and seatpost collar) for £575 posted.
I'm based in Falkirk, but happy to meet up anywhere in the west of Edinburgh, Glentress, or east Glasgow
Here are some pictures (there are loads more at:
HERE
: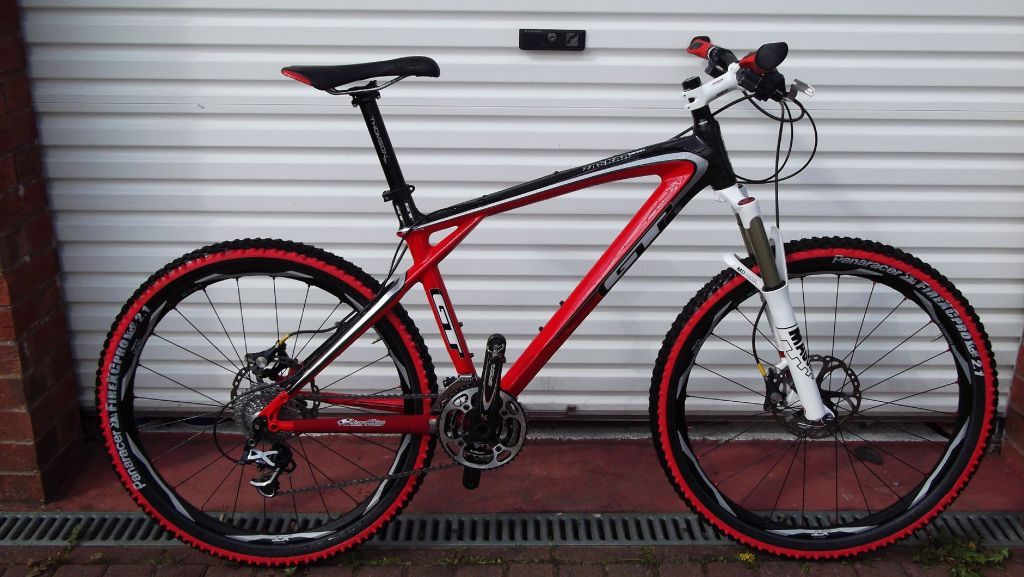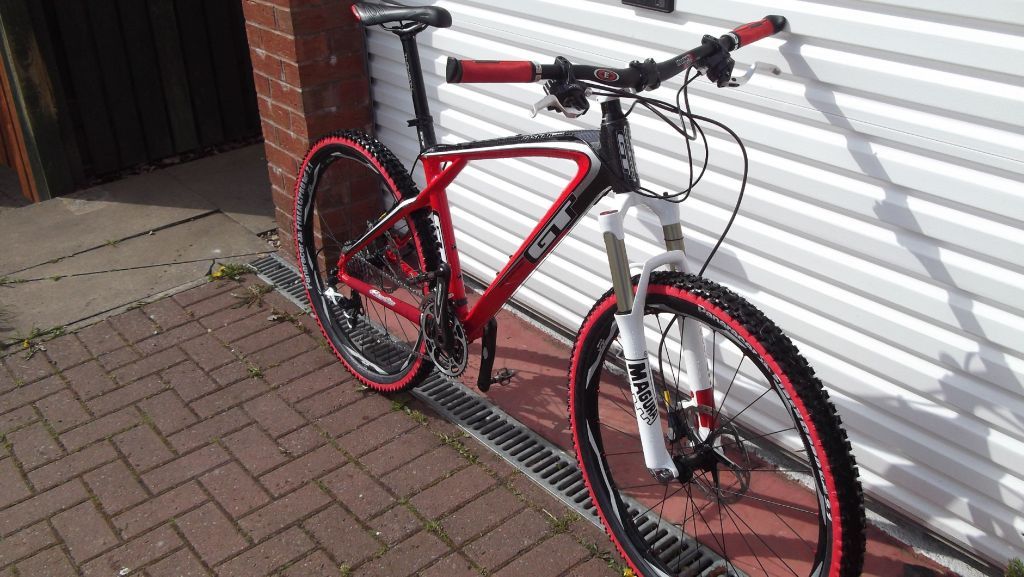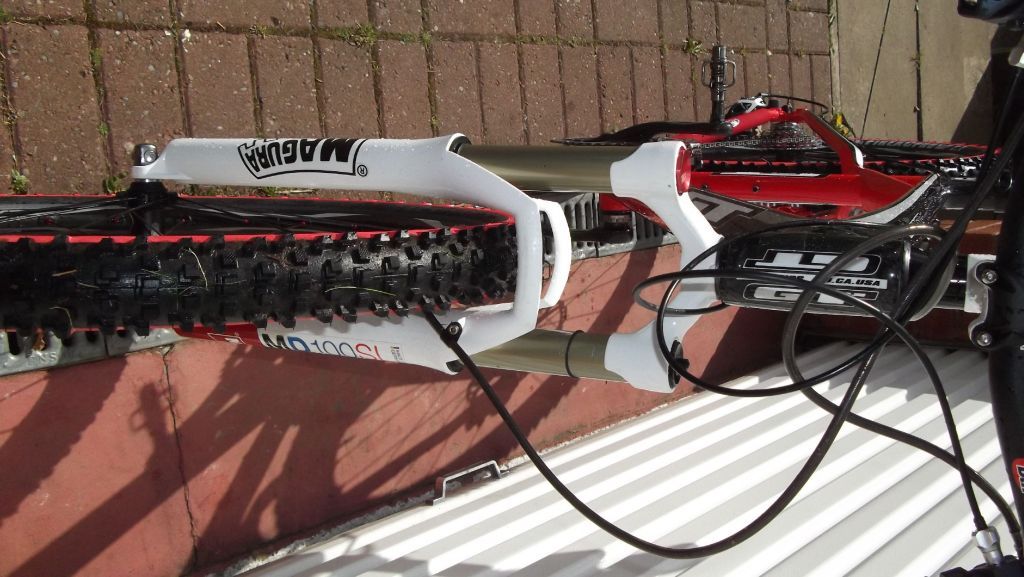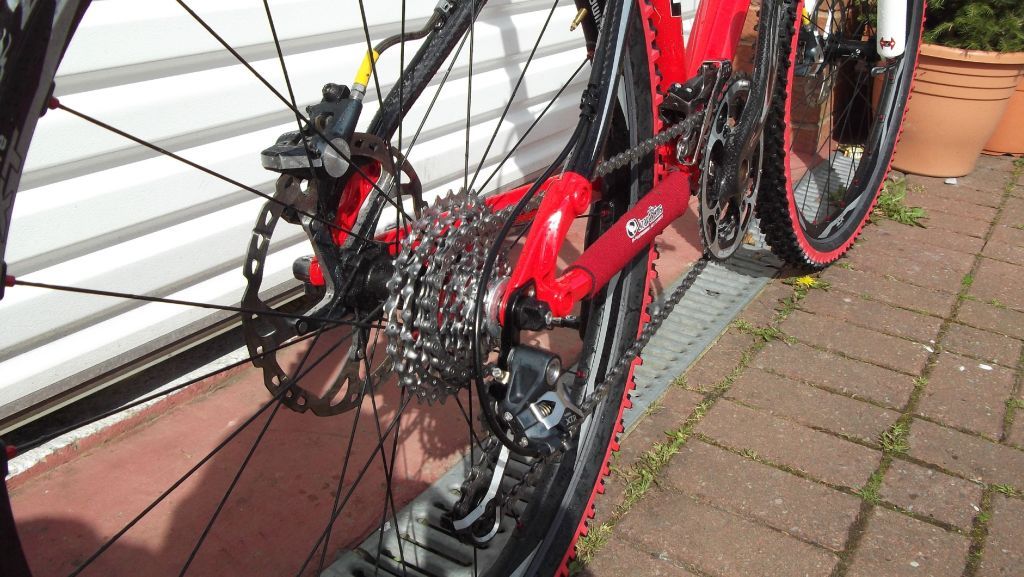 I also have a few other bits for sale:
Shimano WH-M505 wheels. These are in very good condition as they have done very few miles, and are perfectly true and round. Complete with rim strips. They take centrelock disc rotors and can also be used with v-brakes. If required, I have 2 203mm centrelock rotors I could include for extra. Looking for £60 posted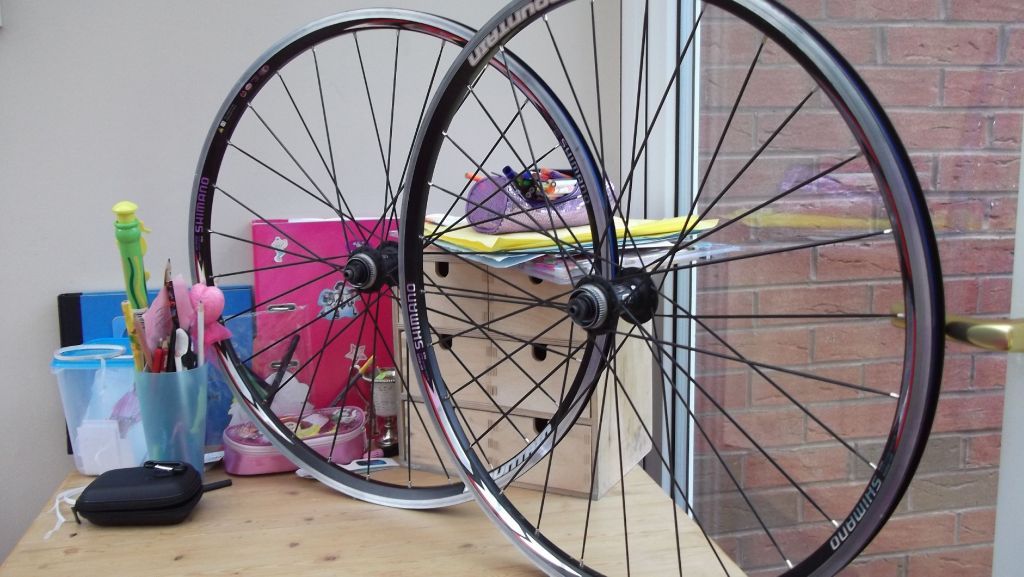 Hylix Carbon Integrated Stem and Bar combo. This is a very bling bar/stem combo made from carbon fibre. I had never heard of Hylix before, but from some google searches, it seems these bars are made in the same factory as many other more expensive brands. The stem is ~100mm long and the bars are 600mm wide, with a very low rise. Very comfy bars, just a bit narrow for what I'm used to. Weighs just under 300g! £40 posted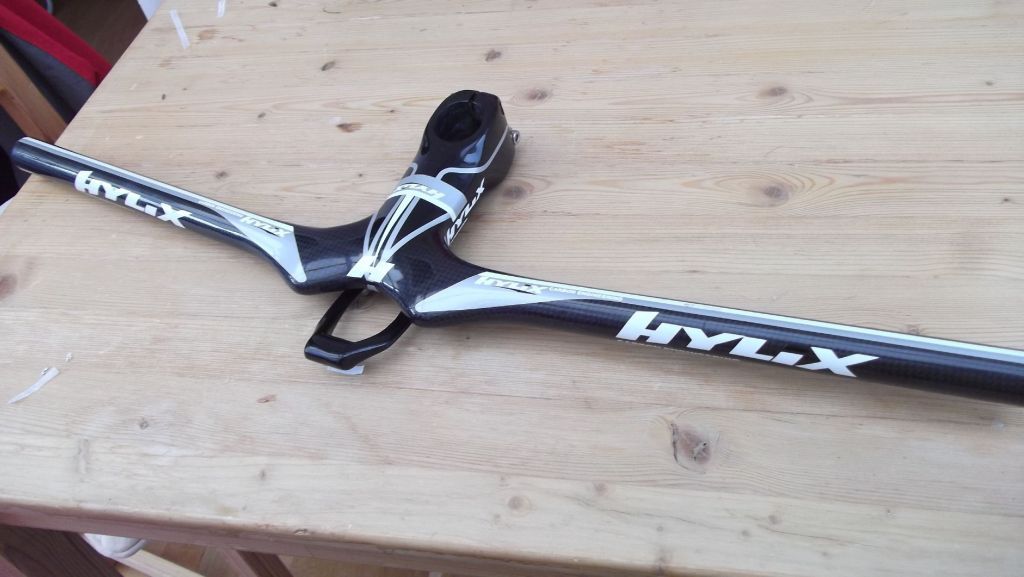 I can be contacted at
kevin.1911@btinternet.com
.
Cheers,
Kevin