Regrettable sale of my beloved Stumpjumper.
This is the last of the steel Stumpies made 1998, full specs below. Its actually my wifes and has seen very little use due to it being a bit too big. In the last 3 years or so it has probably done less than 10 road miles, and has always been kept indoors and regularly serviced checked etc. As can be seen from the pics it is in very, very good condition. The only marks are a scratch on the lower rear of the right fork leg, about two inches and quite thin and two small chips on the outside of the left leg, otherwise pretty much spotless.
I have packed the frame minus the wheels in a bike box and the wheels in another wheel box. The frame has some pipe insulation on the top tube and head tube and then with the bars off everything is well wrapped in bubble wrap and bars taped to the side of frame. Rear mech has been unbolted wrapped and taped inside the rear triangle. Plastic dropout savers used on forks and rear dropouts.
£300 + postage
Payment by cheque, bank transfer and paypal
Price is plus postage, this is due to my location up near John O'Groats and have no local courier pickup available so postage would be by Parcel Force, though buyer may be able to organise their own carrier cheaper. Depending on timing I may be able to get it to a depot in Inverness the following week. Postage would only be at exact cost.
Any questions or need more info then drop me a line.
Any interest then list here then PM.
Jamie
1998 STUMPJUMPER, RITCHEY LOGIC PRO NITANIUM TUBING, RITCHEY DROP OUTS, LAST OF THE STEEL STUMPJUMPERS, BEAUTIFUL ORIGINAL CONDITION. STANDARD UNMOLESTED, LITTLE USED CONDITION.
SPECS:
17 inch Ritchey Logic Pro Nitanium Tubing throughout
Ritchey seatpost and headset
Wheels: Specialized stout front hub, LX rear hub both laced to Mavic 221 rims
Tyres: Dirt Control front and Dirt Master rear both 1.95 Comp Kevlars
Front mech: LX
Rear Mech: XT
Shifters: XT trigger shift
Brakes: Avid 2 V brakes with Avid SD 1.9 levers
Chainset: Specialized Strongarm
Bars: Specialized Alloy
Seat: Specialized Evolution
Stem: Specialized Alloy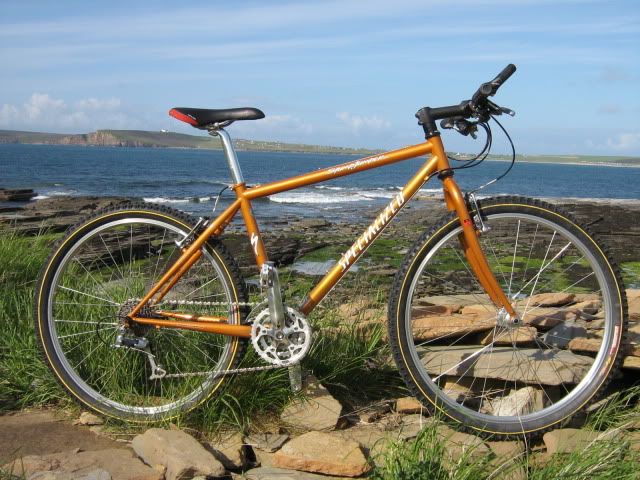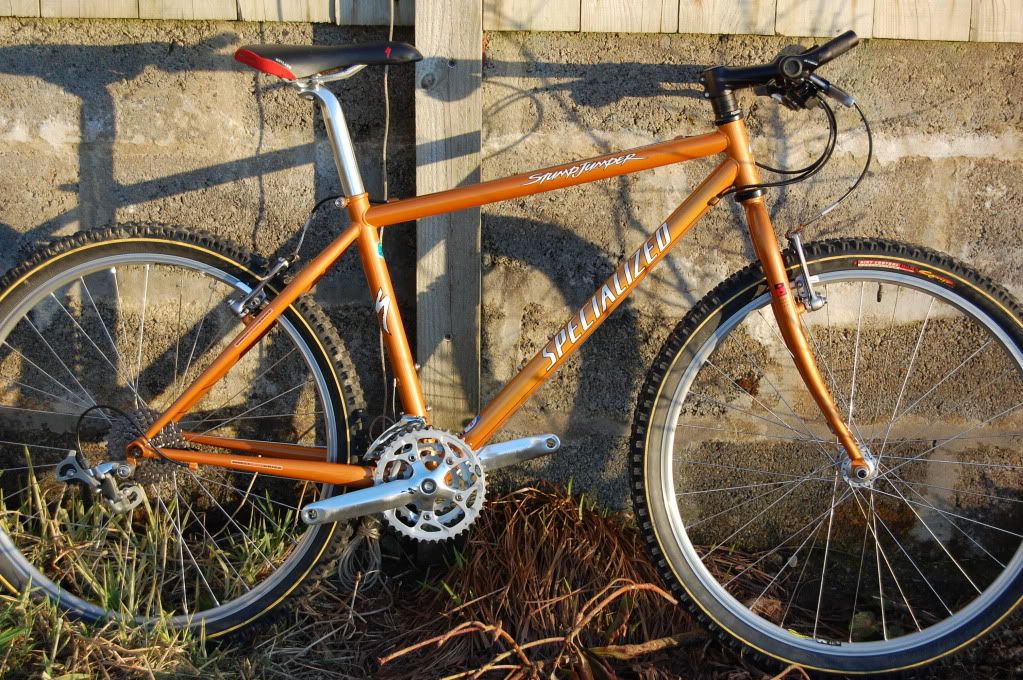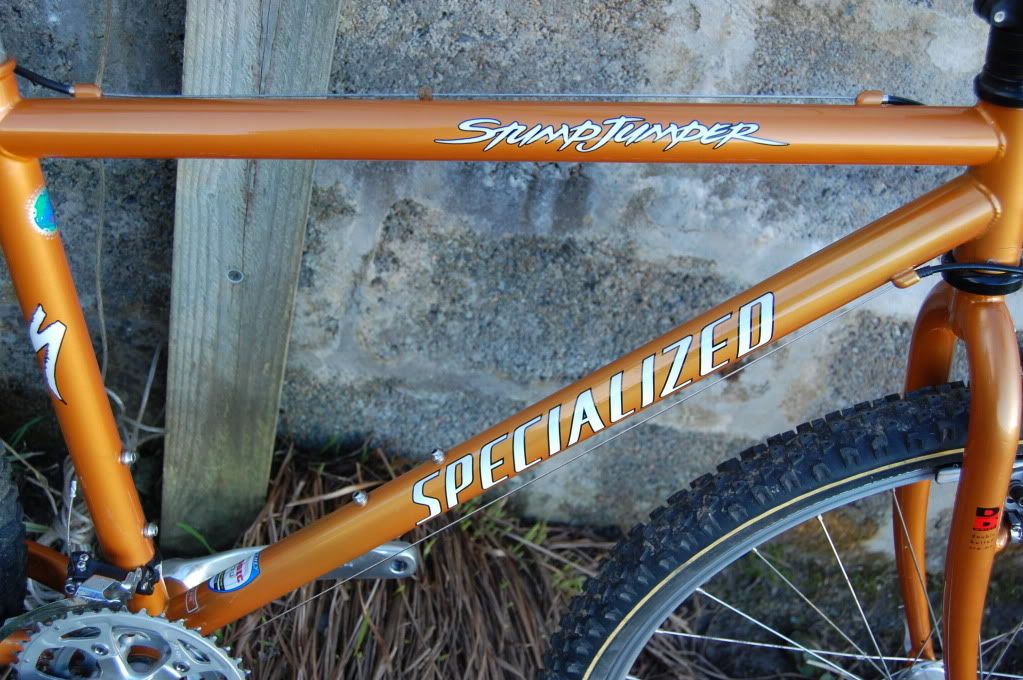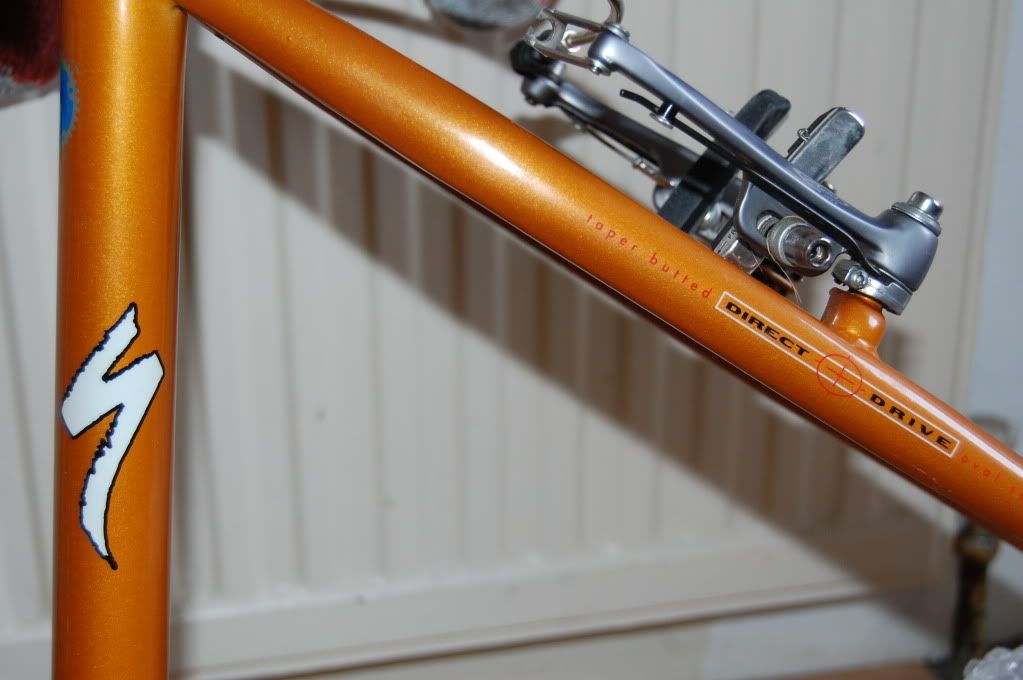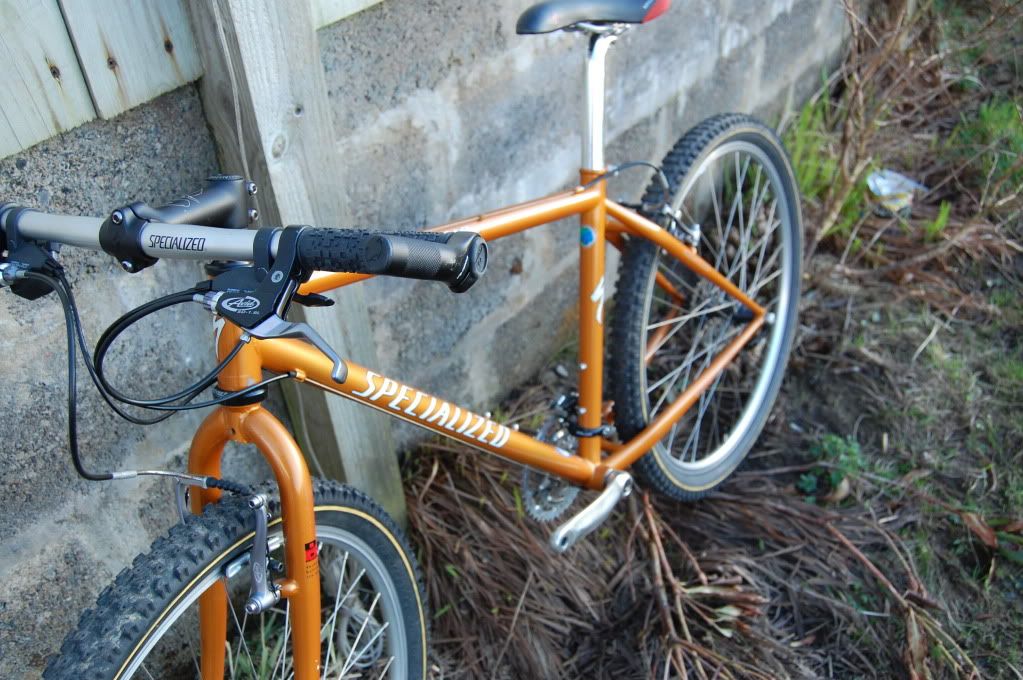 _________________
Carlsberg don't build Singlespeeds but if they did.......they would probably look just like mine.
I've spent half my life on bikes.........the other half I wasted
BLOG:
https://theroadlesspedalled.blogspot.com/