I've been looking for an 18.5" Rocky Mountain for ages since selling my 17.5" hammer as it was just too small.
Was so pleased when this 93 Blizzard popped up in the for sale section recently (thanks rev cannon dale) and with syncros forks and stem was a real bonus
This is going to be the basis of a lovely syncros build and fortunately I already had a 27.0mm syncros seatpost knocking around In the garage. I now have some revolution cranks and syncros bb winging their way over from Canada thanks to Frank (RockiMtn)
Really looking forward to getting this one built as the hammer was an excellent ride but just a shade too small, so hopefully this should be spot on
This is not going to be a minter or garage queen so have no intentions of new paint or decals as it will be used as intended, but to be fair it's pretty good as it is.
Anyhow here's a pic to Get you going: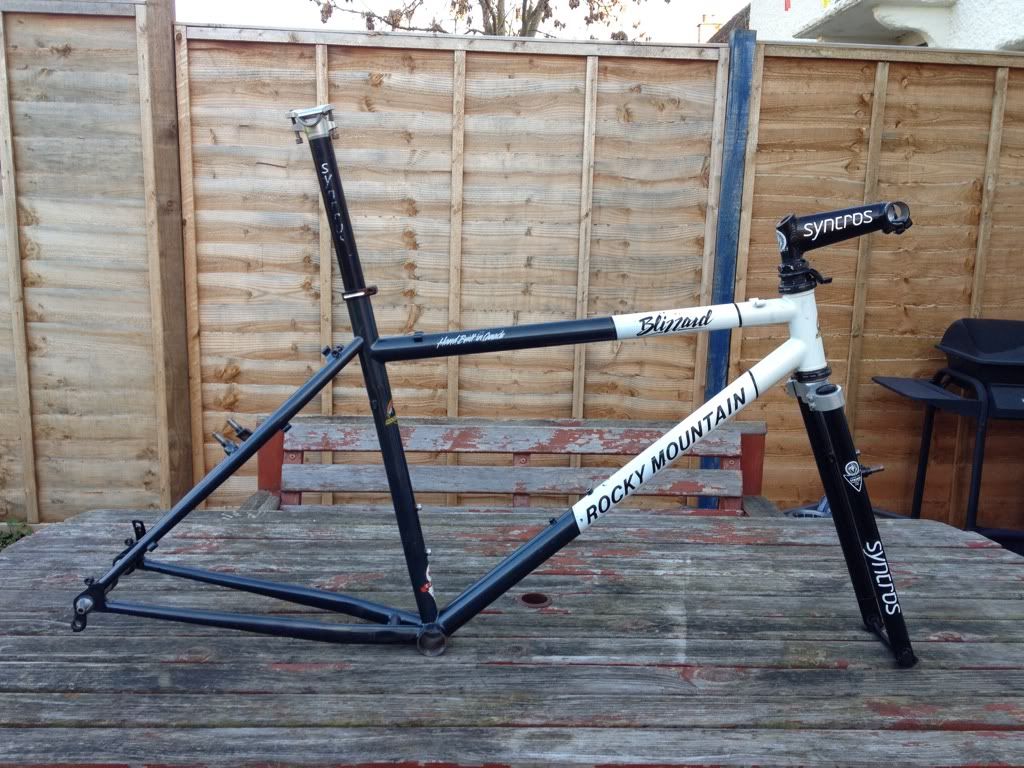 _________________
Wanted: Mountain Goat Deluxe.
Mostly riding:
2010 Mountain Goat WTR.
On way: Breezer Sky.