Absolutely fantastic ride today. Quite a different perspective being almost in charge of one this time
One thing i didn't do properly during my fairly rubbish speech at the end was thank Pete, so thank you Pete, couldn't have done it without you, and thank you again to Matthew and Chris, especially for the mucnhies at the end.
Apologies to everyone i didn't say hello to and introduce myself, I'll do better next time I promise.
Some top pics in your bunch Ted, and a great one from you Jonny
I managed two..
the Wolvens Pass pit stop -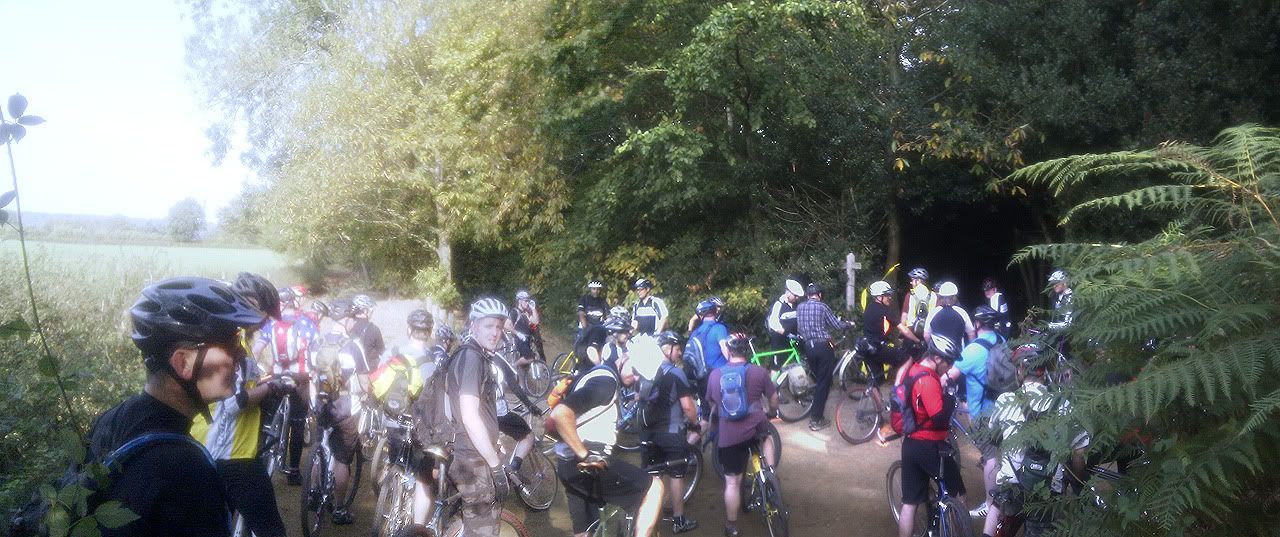 and Mark's presentation at the end -

Thank you everybody for such a great day