Well I have been a member of the site for a bit over a year now and I thought it was time I posted my first build which I finished in October 2010. I meant to post it up at the time but I had already moved on to other projects.
For my first build I wanted something representative of my first mountain bike; an Apollo Everest, an Australian brand. It had elevated chainstays, a Deore LX group set, was bright emerald green and made of steel from memory. The pics below are of the top of the line model from that year (1991).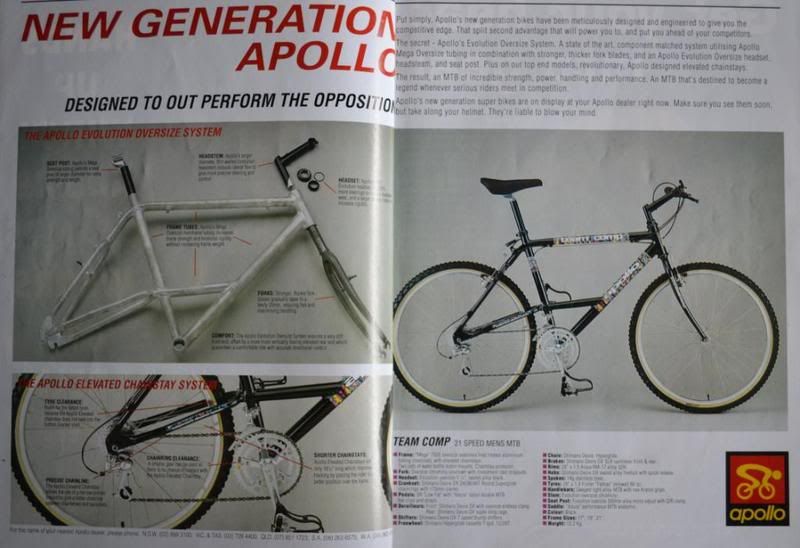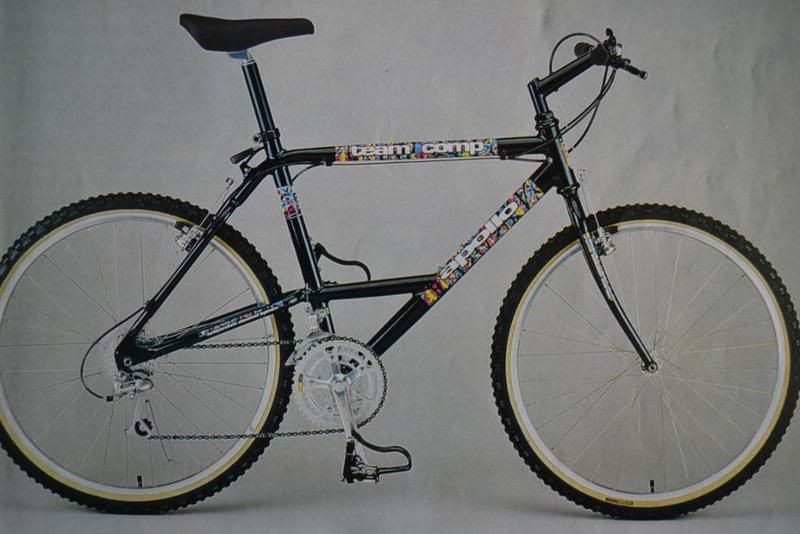 I came across a NOS 1991 Haro Extreme Comp 19.5" frame on ebay and it ticked all the right boxes. It had elevated chainstays, was chromoly and had an outlandish paint job. It came with the original forks which are Haro and the Ritchey headset as well as the owner's manual. Then it was down to sourcing all of the parts; seeing it was an NOS frame I wanted the build to be NOS as well. I decided to build it with a Deore DX groupset as that would have been the most I could afford back in 1991 with a few bling parts like the Syncros stem, Ringle cage, Hyperlite bars and Salsa skewers thrown in for good measure. All parts were sourced from ebay apart from the stem which had been refurbished and I got from canuckinboston on the site – thanks mate.
I was also lucky enough to pick up a 1991 Haro catalogue from ebay and I found an ad for the bike in a 1991 buyer's guide from MBA. Here are the pics of all the parts and paperwork with complete build pics and spec sheet to follow. Let me know what you think.