Despite being pretty common recently e.g.
http://www.retrobike.co.uk/forum/viewto ... =panasonic
, I thought I'd post up a few photos of my 1990 Panasonic PR 6000 ex-team bike.
It was ridden by John Talen, a Dutch pro from 1987 to 2000. John won the world team time trail championship as an amateur and rode the Tour de France three times, finishing as
lanterne rouge
in 1994. The bike is stamped 'JT3' on the bottom bracket shell, presumably as the third of John's frames for that year. I have no idea what races it was ridden in (if any) but have convinced myself that it was used in one of the Classics despite no supporting evidence whatsoever.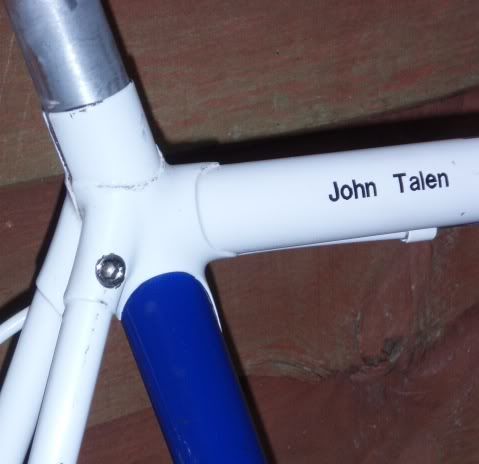 Frame details - chromed Tange Prestige with paint on top. As with many chromed frames, the paint has flaked off in a quite a few places. Noticeable features are the extended seat tube and large spacer on the traditional threaded headset. Less visible is the 30mm slit cut into the bottom of the seatpost - I have no idea what purpose it serves.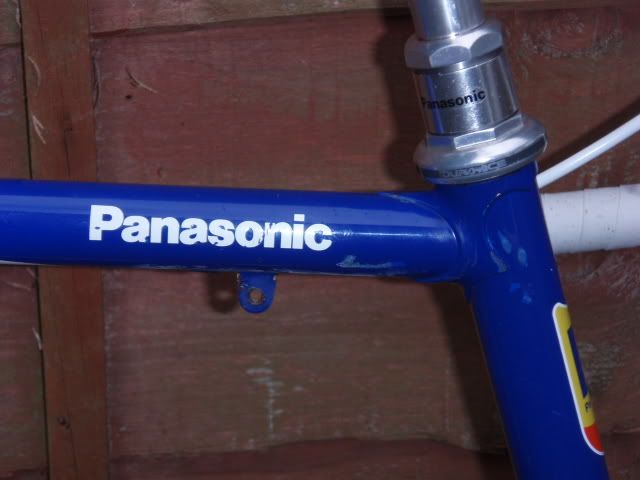 The groupset is full DA 7402 with Cinelli bars, tape and stem and Mavic rims. I've freshened the cables and added some Panaracer Pasela tyres (Panaracer is part of Panasonic, fact fans, so they sit pretty well with the whole package). Saddle is a Rolls.
How does it ride? 300km in two days in Holland and a decent hilly ride back home suggest that it's at home in a blustery headwind as it is when going up or down. Tight but stable sums it up.
Looking forward to getting some more miles in on this one and, hopefully, taking it to the Tour of Flanders next year (taking it home, perhaps?).