Up for grabs are these Z1 drop off forks with custom anodised brace & hope guide bolts (the bolts are fixed with chemical metal as the threads were to large). About 2 years ago they went to TF tuning for a service prior to that they were bought off ebay. No leaks good rebound plenty of life jus some minor scratches as you would expect. I have some decals in a darker green & blue ready to to fit which will be supplied to the buyer.
Starting at £80 delivered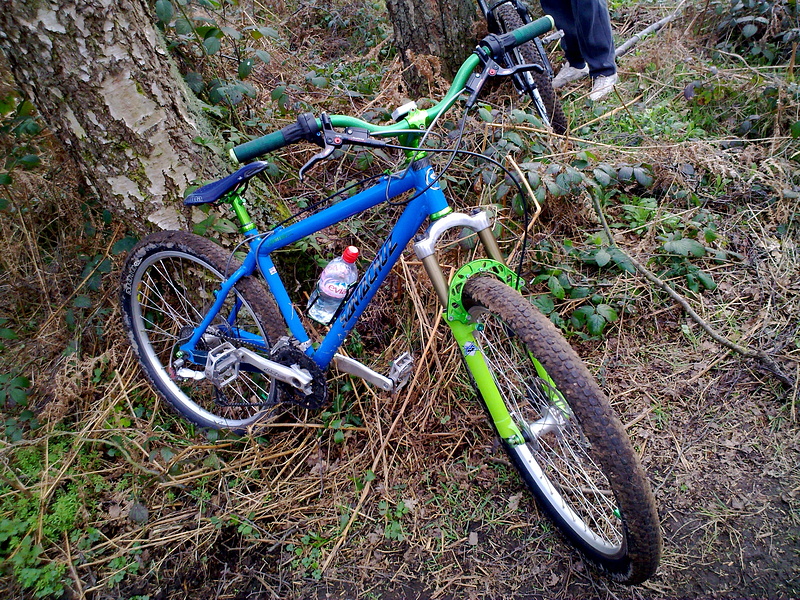 (selle itailia c2 & d521 /xt disc wheels also up for grabs as pictured)
matt
_________________
Show me your green bits i might buy them !
for sale:
http://www.retrobike.co.uk/forum/viewto ... 258#682258