2005 M5 Specialized S-works 17" (medium) frame + Fox F100 Terralogic Fork.
As much as this is real nice,, I cant get any love for a alloy frame.. Steel is real and all that..
The frame is in excellent structural condition.. all threads and faces are spot on with no issues.. the only downside is some of the writing/decals are showing signs of wear , something I believe is a common fault on these frames,,, replacement decals should be easy enough to find howevver should you wish..
The forks were serviced by mojo last year and have only been used a couple of times since .. these are in excellent working condition,,however there are some signs of corrosion/paint loss on the underside of the crown.. this does not however affect the fork in any way..
pic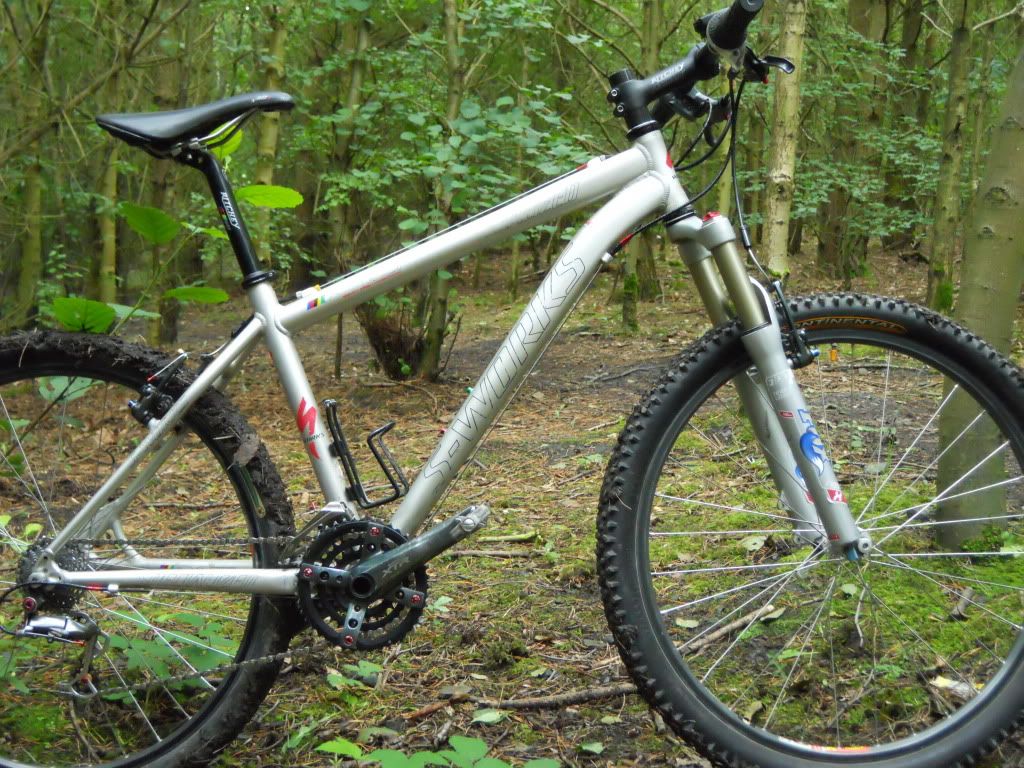 I'll provide more detailed photos to anyone interested, just PM me.. ..
Price wise , I'd like £ 450.00 for the frame and the fork posted to a UK mainland address.. Overseas at additional costs.. PM me for details..
Postage within 7 days of receipt of cleared payments..