The first of many sales coming up...
All including registered 2nd class delivery, other options on demand! Pick up would be great though, I'm in Manchester, but get all over the place - see the East and West coasts daily - just try me!
Offers & swaps always listened to - Wanted list in my sig
*ON HOLD*
Selle Italia SLR 135g (145.1g on my scales
but that could be mud
), work of bum art
Bit of wear/scuffage round the edges:
£45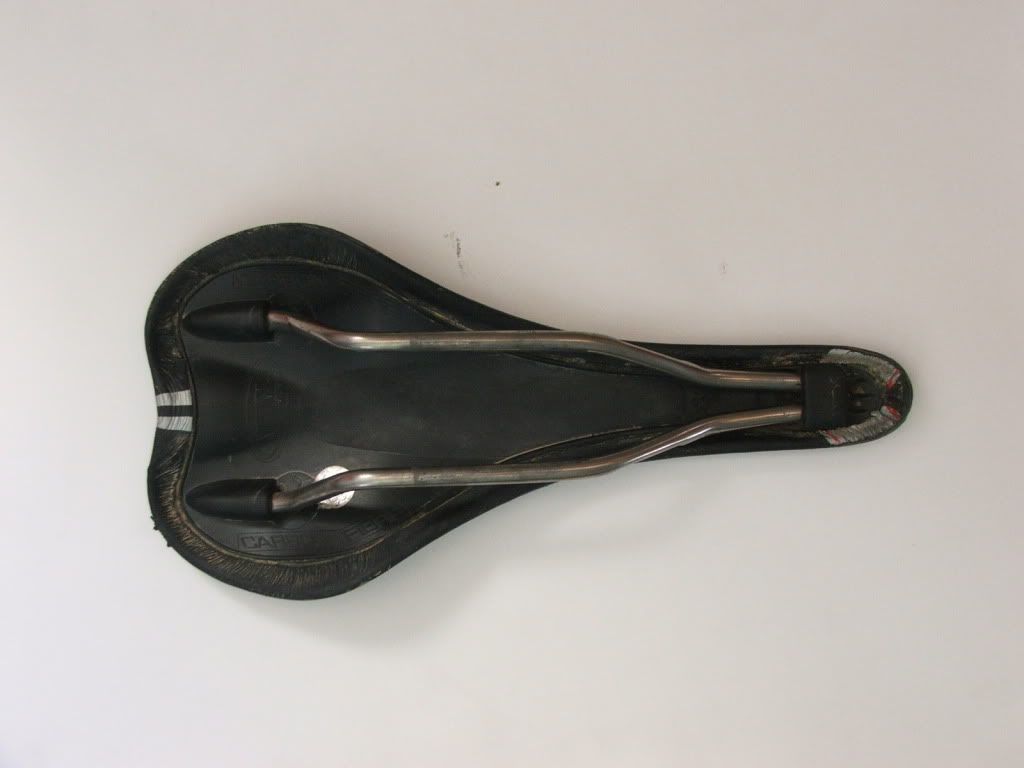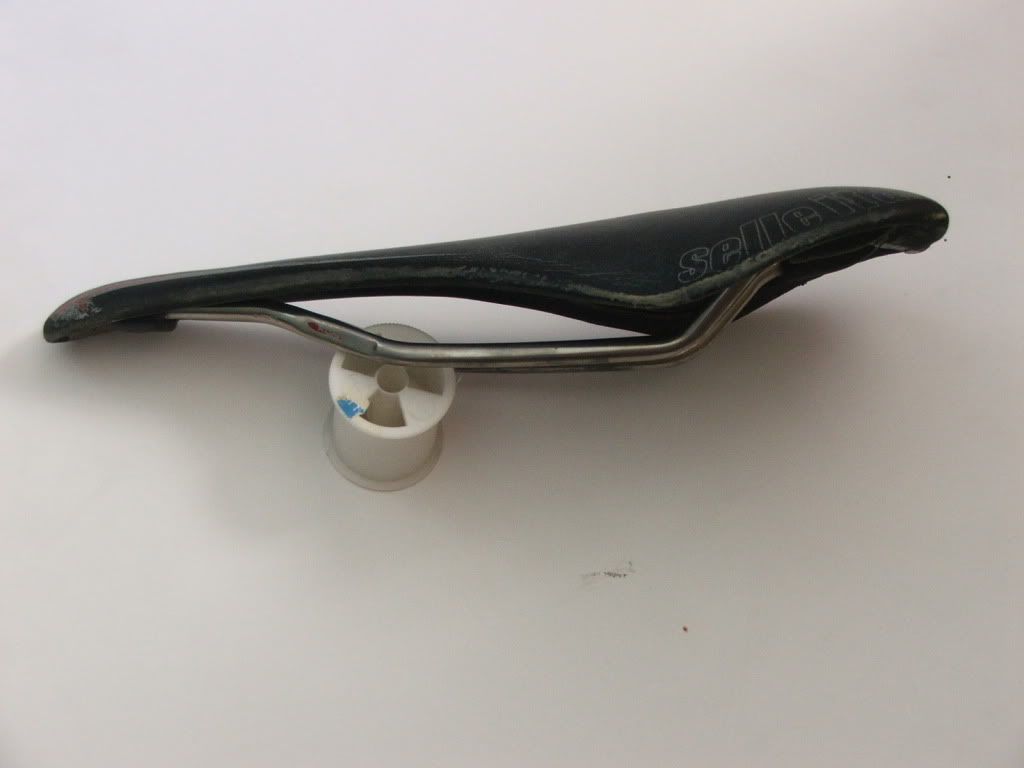 *SWAPPED*
Selle Italia Flite Kevlar, '99, bit of wear to the nose from use, but generally very nice, no cuts and weighs nowt even by my standards!
I'm assuming it's ti
£35
*SOLD*
Avocet Gelflex 'OEM only Viscount', lycra cover, all good bar the logos rubbing almost off the nose, '87ish?
£15
*USED!*
Terry ATB comp, perforated cover & drilled (for 'comfort') base, early nineties at a guess
£9[/img]
Pimp, chrome-edged
Velo RB, chrome scuffed on one side
£6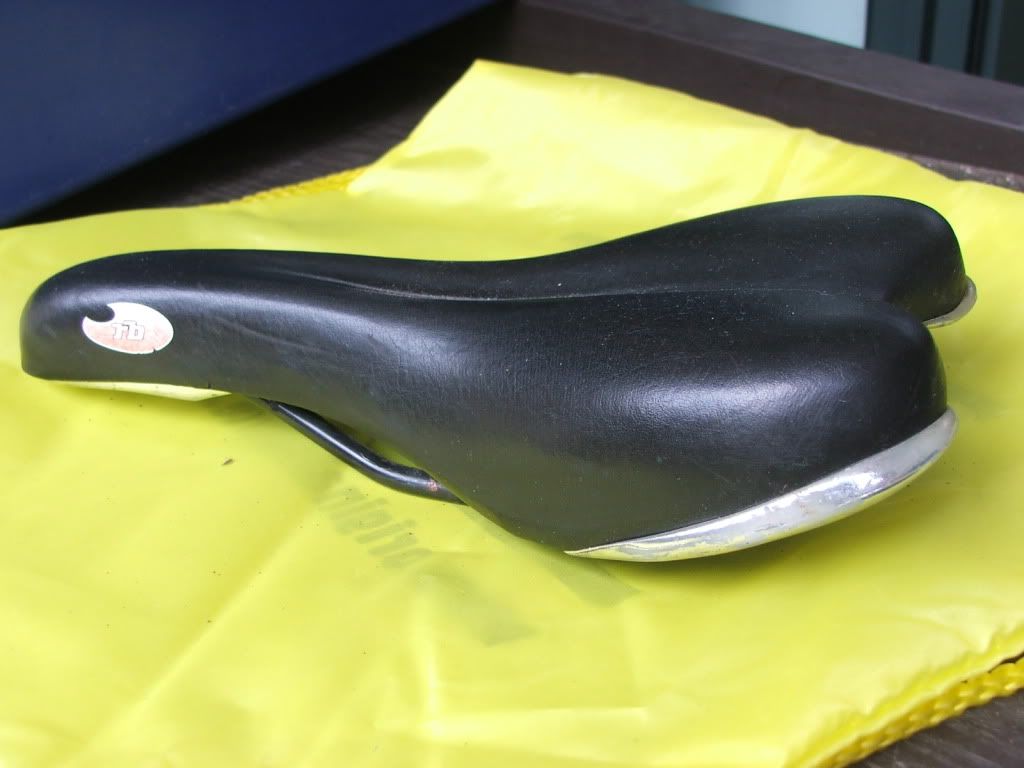 Another Velo, stealthy this time, think it may have come off a Boardman
£8
Spesh Avatar 143mm (medium
) gel with 'gentleman's cut out
£18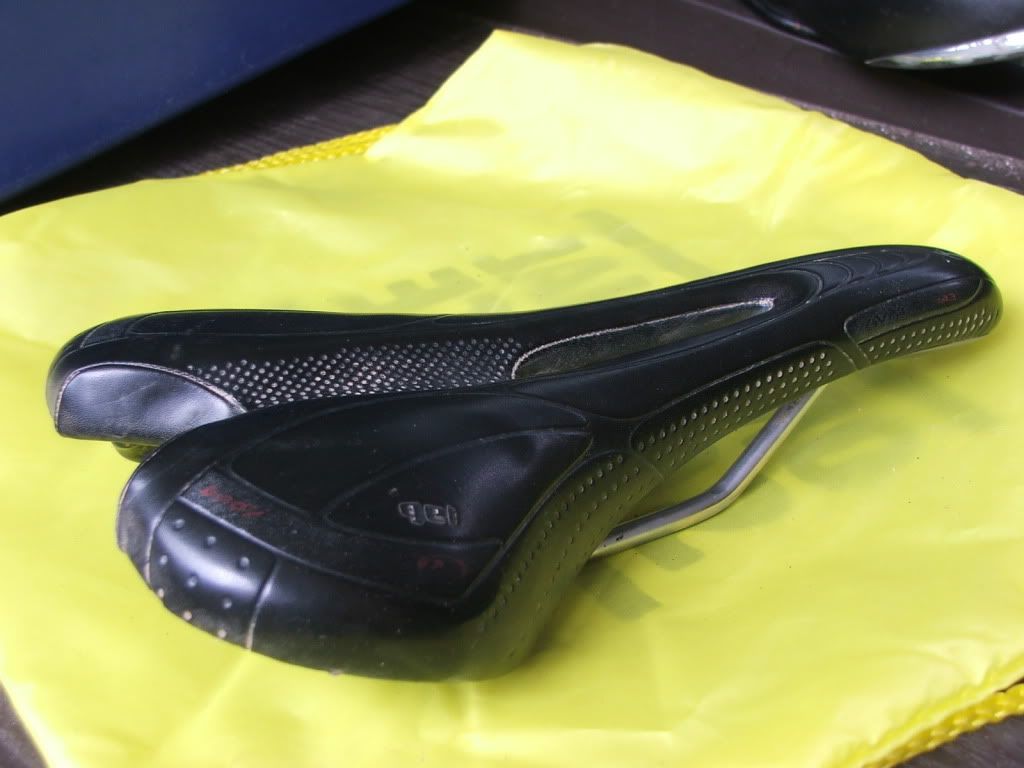 Very tasty and light Selle San Marco Rever Profil with bum-cooling vents
I'd like this a lot if only it had a gentleman's groove in the nose...
£32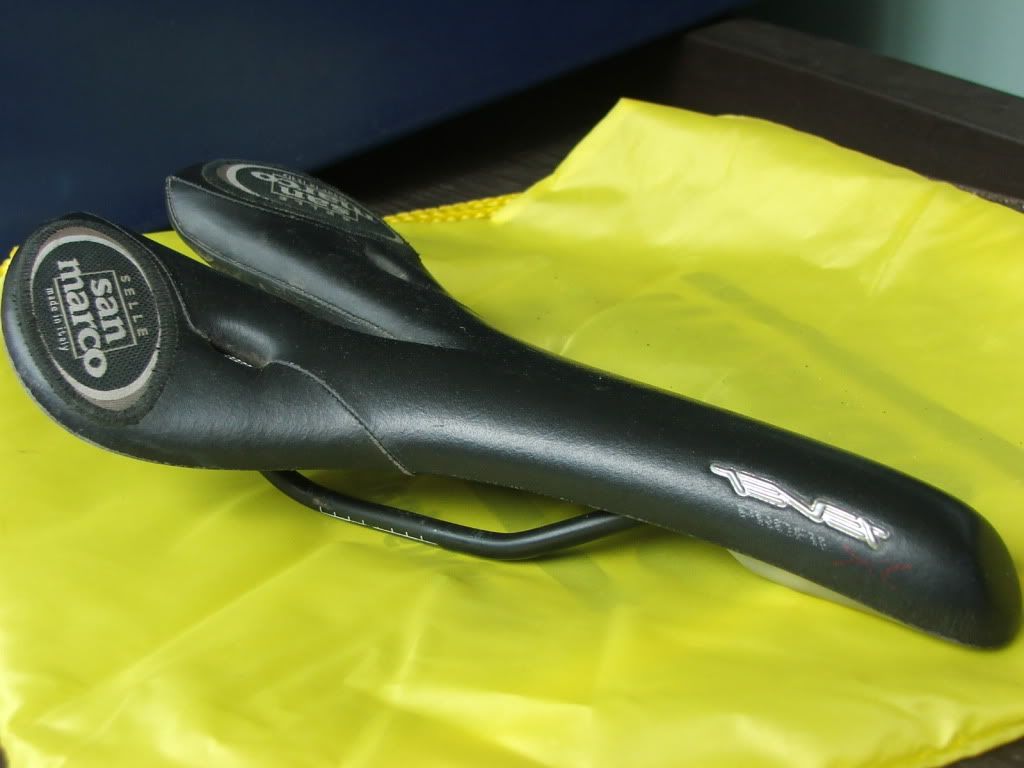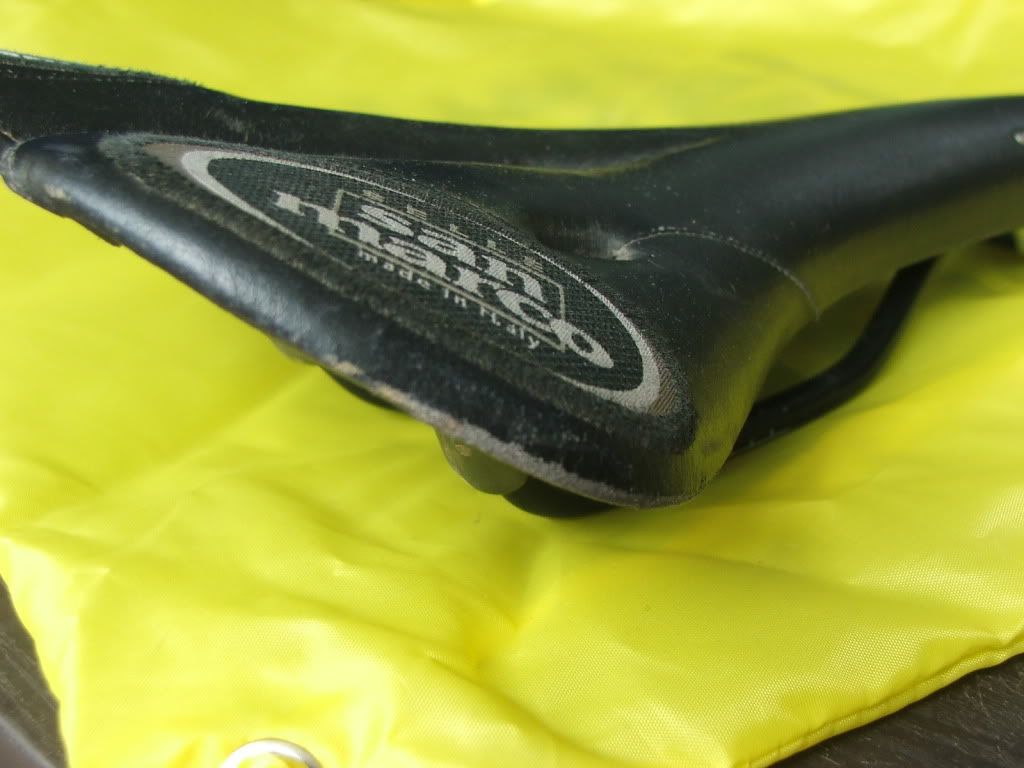 Another resonably lightweight Selle San Marco; an SKN with the flexy tail section(s), kinda liked this one but going WTB across the fleet...
Just noticed a little tear in the back corner, not major but annoying
£22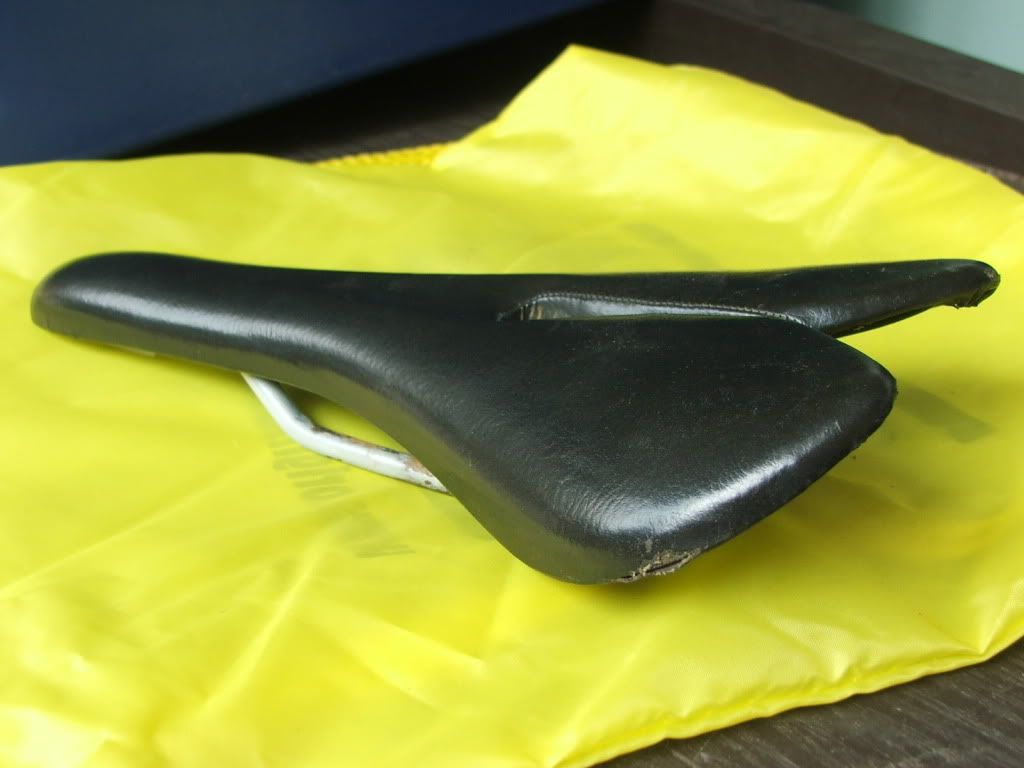 *SOLD@£10 collected
*
Something for the ladies - a mint WTB Speed She. Sadly unsuited to Her Ladyship's posterior, so one ride (and a week's abuse for me) old...
£16
Finally something a bit special!
A lovely brown Pirelli branded Selle San Marco Sospensioni Attive from '95. I remember these as being a silly-money special edition, but can't get any confirmation
One small piece of damage to the rear plastic (I only spotted it taking the pics) and a cut at the nose
Pics should show all anyway!
£60, possibly to be cut down to size if no one else remembers it and can back up my memory!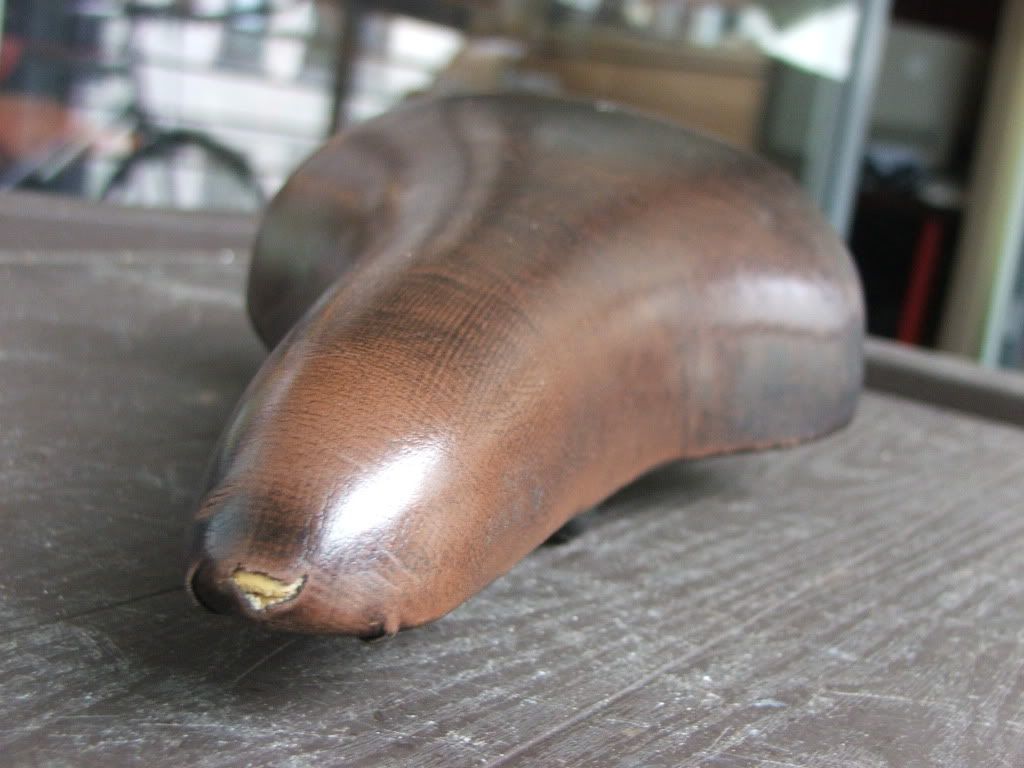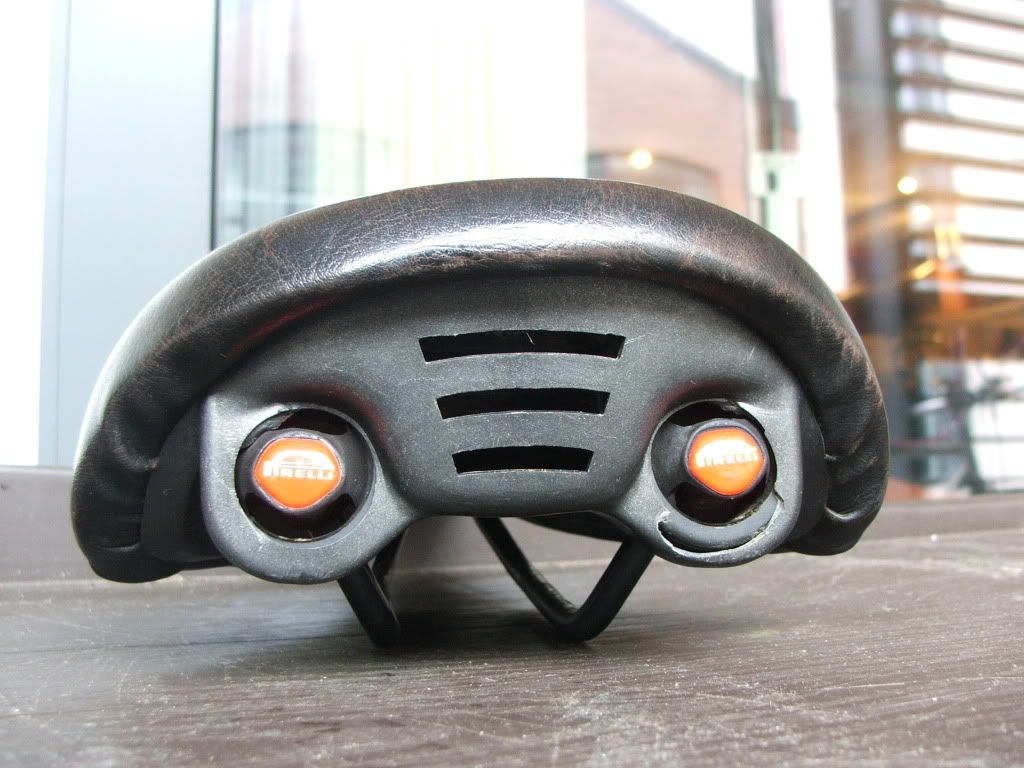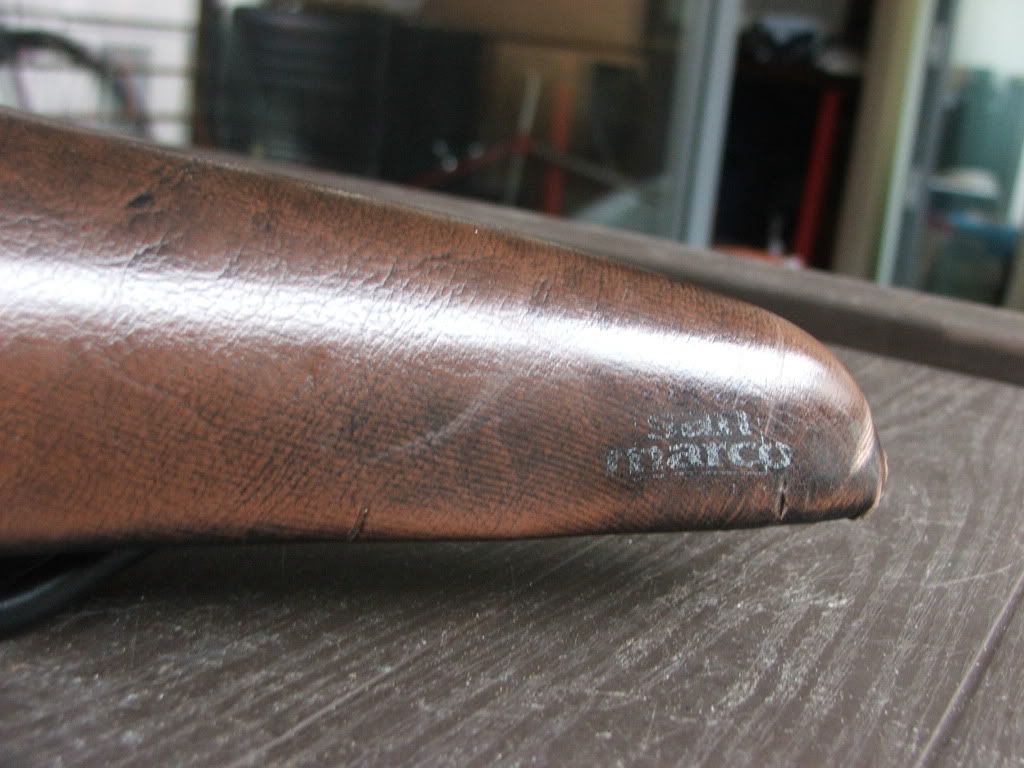 All comms/offers/swaps/general abuse on the thread please - keep it transparent. Cash in person would be lovely, but PP gift is good too
Tyres next I think...