All bits include postage to the UK, paypal preferred.
True Temper neon yellow bars, appear to be unused but have some light storage marks,
SOLD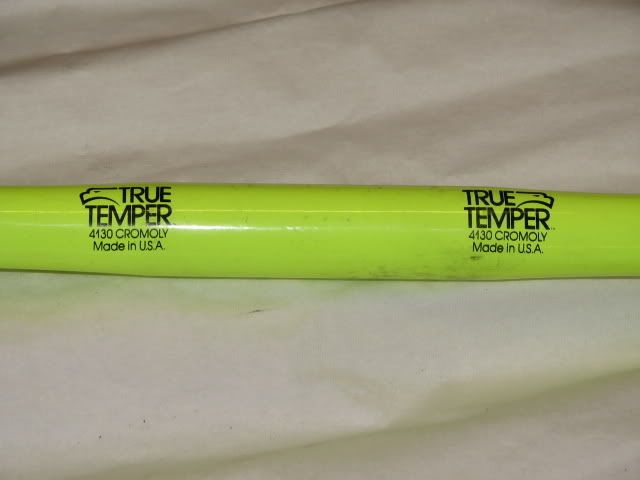 Deore XT M739 combined levers and shifters, right hand shifter missing but otherwise good, £10
NOW £8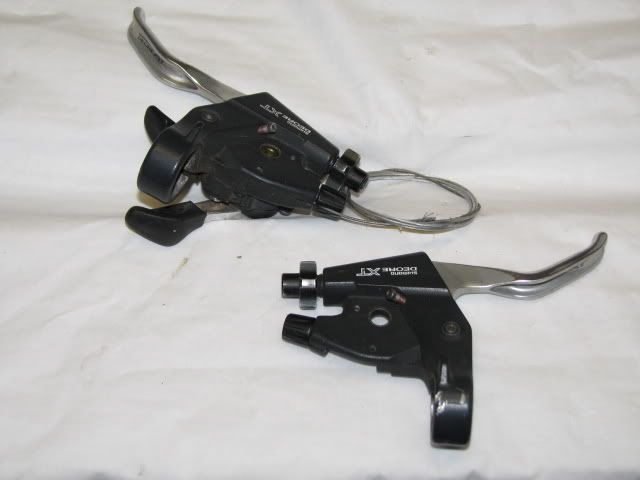 Deore XT M750 V brakes, front and rear with worn out Aztek pads. 2 of the bolts are wrong but will still hold them to your frame.
SOLD
500LX front mech, band on, 31.8 bottom pull, 1989, excellent condition, £6
NOW £4
Deore V brake levers, nowt special,
SOLD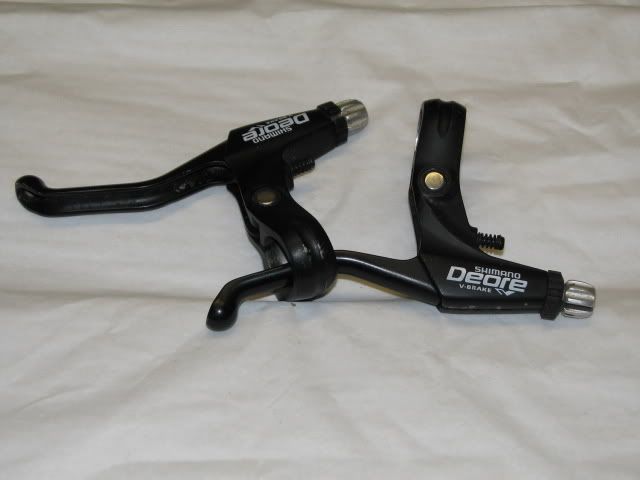 Deore front mech, 9 speed,
SOLD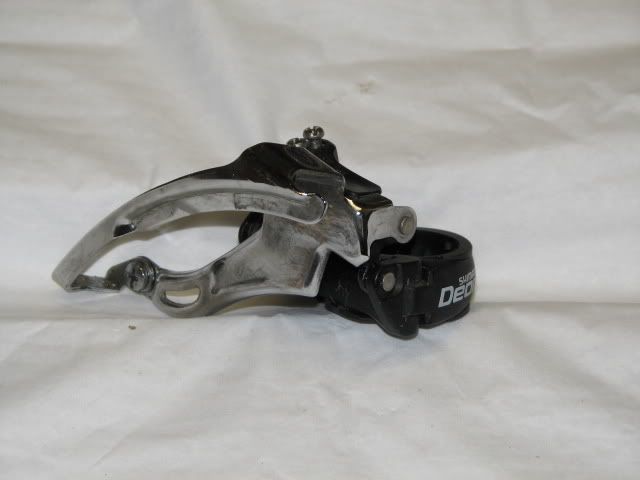 Stubbie bar ends, unknown make,
SOLD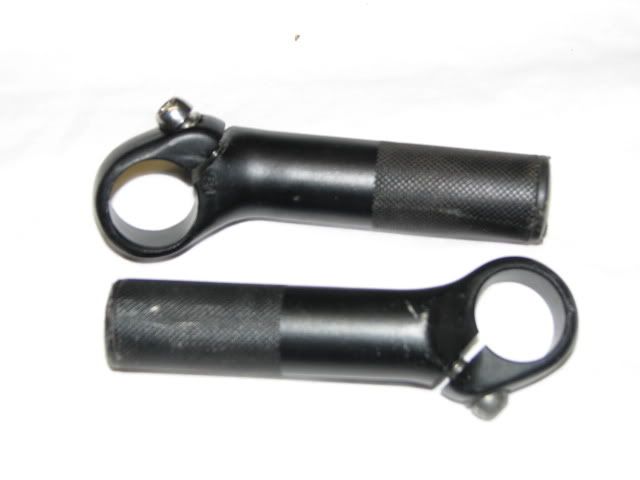 Specialized bar ends, logo on one side worn, £4
NOW £3
LX front hub, 32H with QR, £5
NOW £4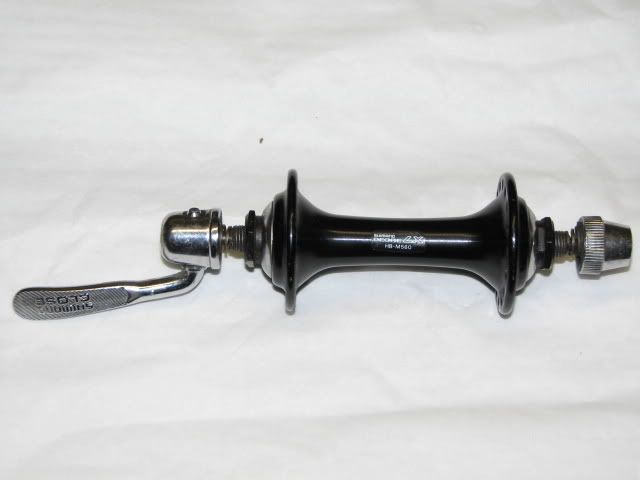 Judy crown and steerer with Ti bolts, 1 1/4", 195mm threadless aluminium,
SOLD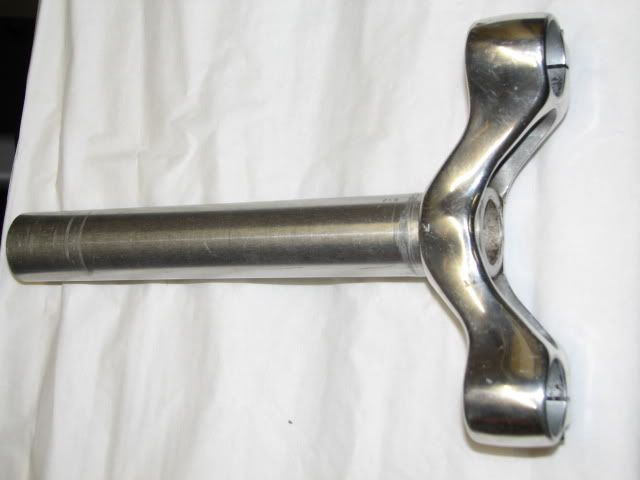 Flite, 1997, usable for a hack, 'Selle Italia' stitching is worn, leather has been re-glued, £11
Titec seat post, 27.0, 330mm, excellent condition,
SOLD
Club Roost aluminium stem, 1", zero rise, 140mm ish, missing the cap, £4.50
Deore XT M735 long cage rear mech, good condition, £15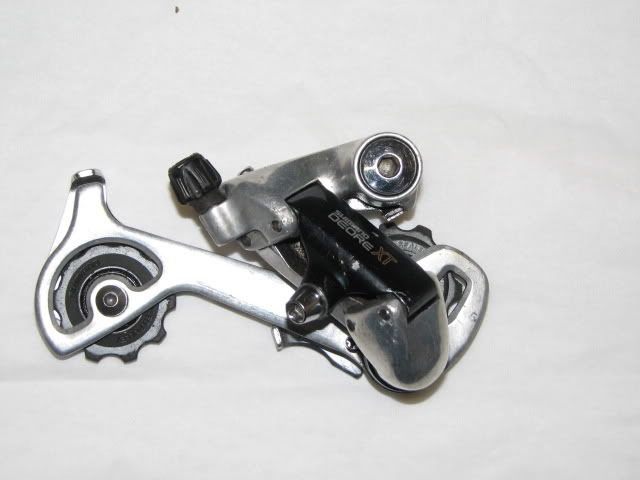 Club Roost 'Go Fast' riser bars in blue,
SOLD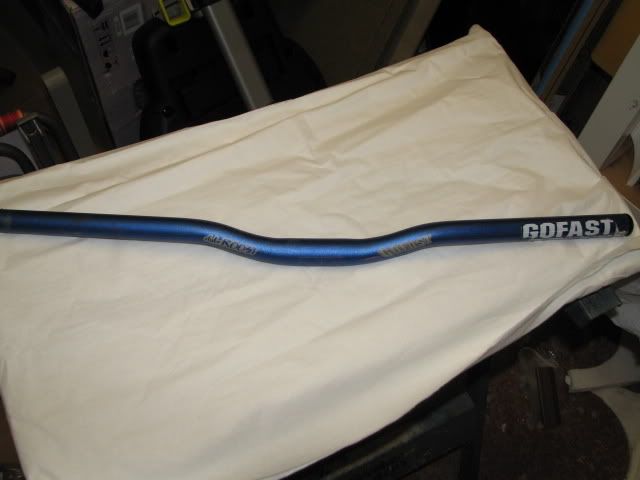 Purple tyres, yum, NOS,
SOLD!!!!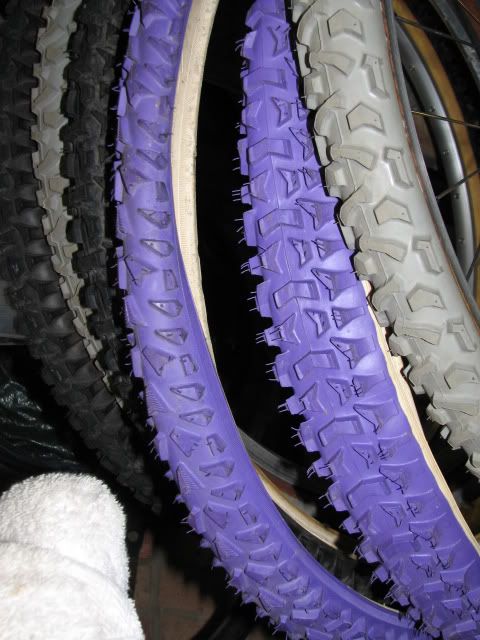 Pair of wheels, XTR M950 front, 28H, XT M750 32H rear, both with Mavic X221 rims, rear hub needs bearings, £35 as is or £50 cleaned and new bearings.
SOLD
NOS Bullseye pulleys, early type, £20
NOW £17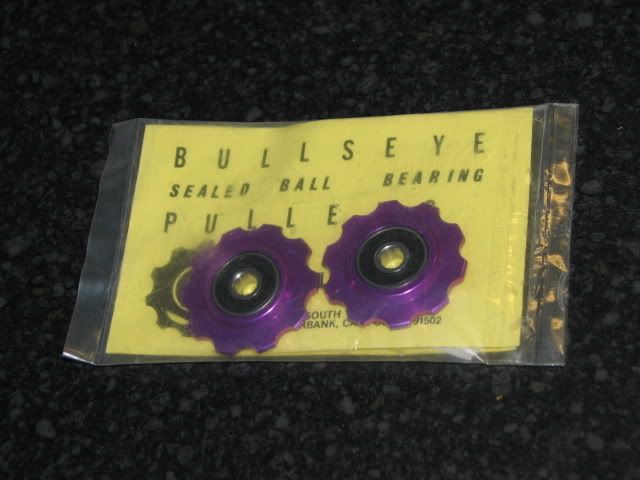 Pair of excellent wheels, XT M732 hubs, ultra rare Mavic MA40 MB rims, 130 OLD rear but can supply 135 if required. Come with original QR's. Excellent old school wheelset, £115
New USE shim, 28.6 for 25.0 post, £4