Next build under way
This one is a Look Mi80
Here's my main component choices:
So I have several themes going on here; Coolwall!!! I voted Shimano and Campy cool, cos they are
Now there is no doubt that Hyperglide is great, so I have Campy Mirox laced to M730/M732
In order to shift I was gonna use thumbies but I've run out of my stash of MT63/M733 levers...
So another blinding potentially controversial idea dawned upon me; why not use STI?
I have no STI bikes since taking my Univega to bits...
So I'm refinishing some MT63 and have XT shifter pods, these will be de-decal-ed and I'll maybe cover up the 'Deore XT' on the pods...
Here's a look at a mockup:
Re-fin work, Gloss for blades, matt for body/mount
And some more Campy: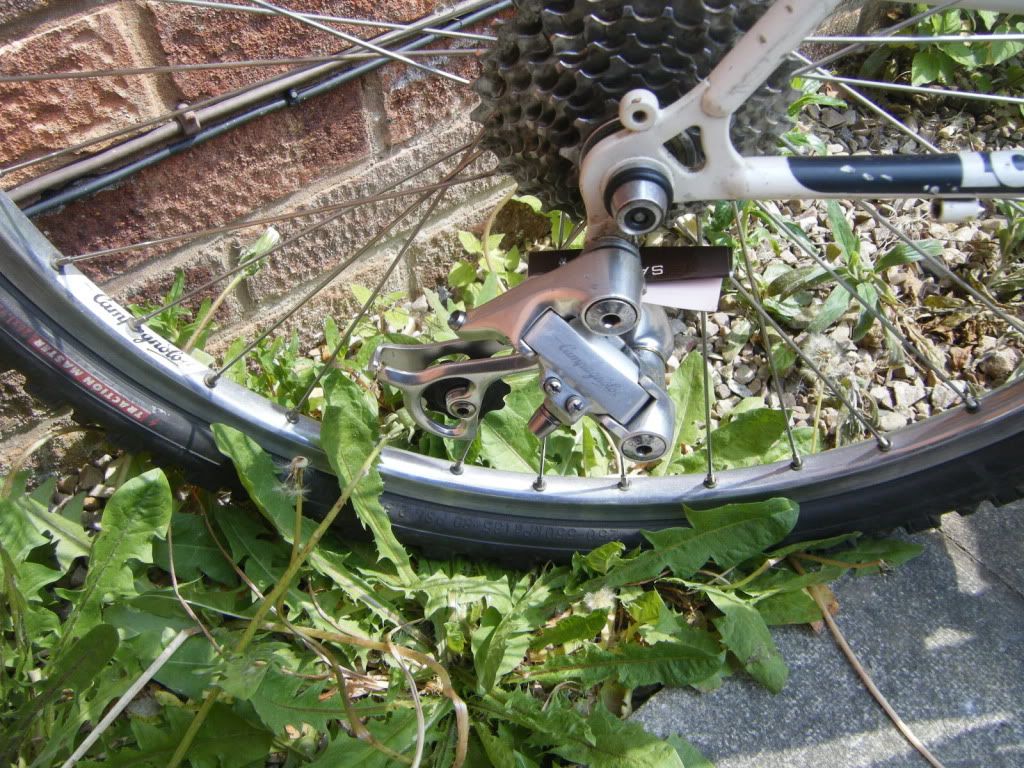 _________________
'89 Specialized Stumpjumper Team
- '8? Klein Mountain Klein (WiP) - '89 Puegeot Scorpion 531 -
'90 Look Mi80
- '91 Britsh Eagle something or other XT
- '92 Specilaized Hardrock -
'93 Saracen Race Elite
- '93 Specialized Stumpjumper (stolen!) - '94 GT Zaskar LE Frame sold on RB - '95 Univega Alpina 508 XT - '97 Cannonadale Super V 1000 Freeride - '97 Cannondale M900