Well thought I would show off my new build I bought last year and its start to finish.
I did ride as original last year then started just after Christmas and had recoated (which i was privvy to see step by step and as pics)
So the first day before building
And fully built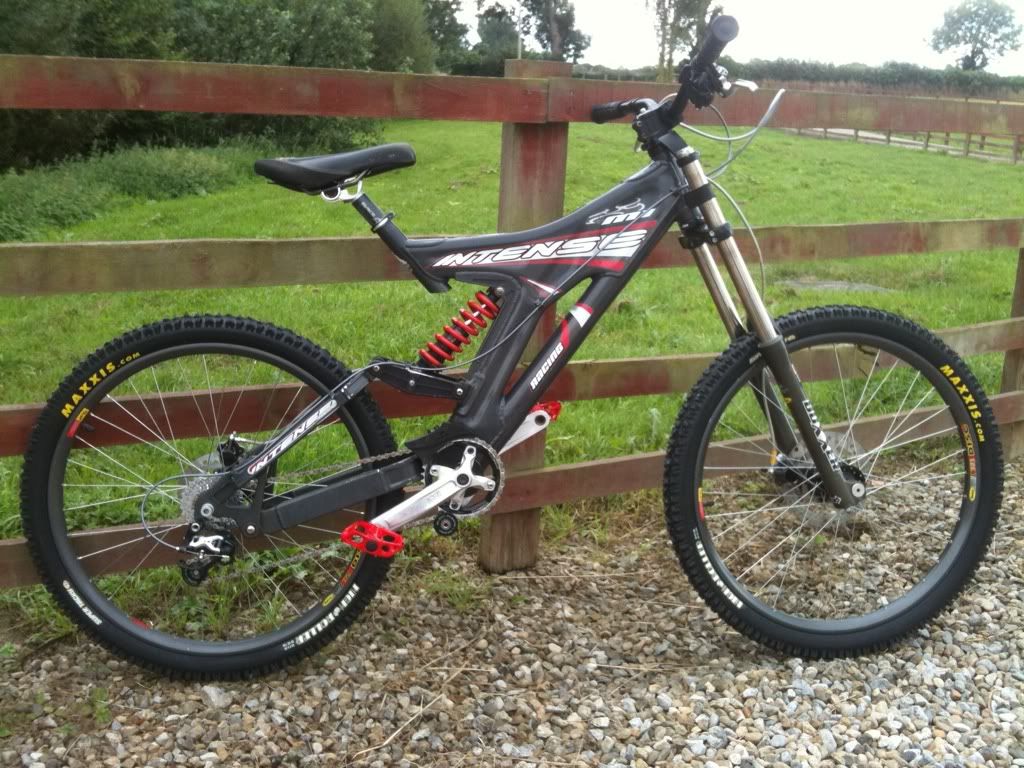 So the build started so strip down time!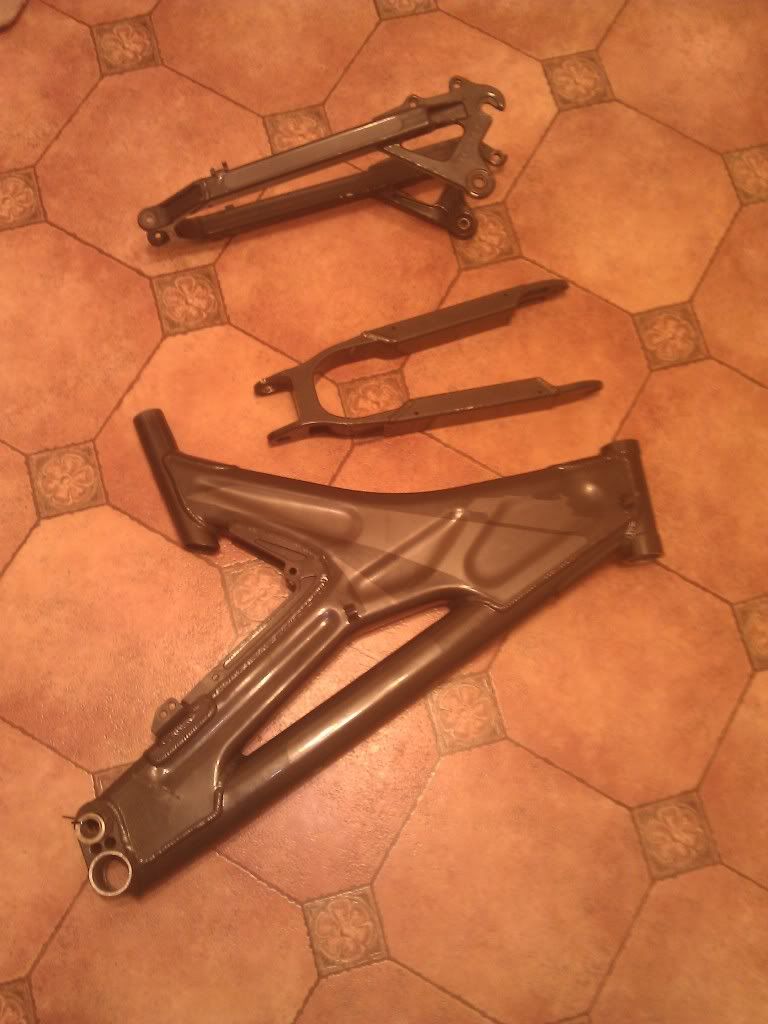 This proved expensive as the little lock bolt for the main pivot was jammed in the frame and the whole main pivot had to be drilled, so lucky extra had some and £140 bill from Caygills sorted that- Cheers Steve!
On to the painting...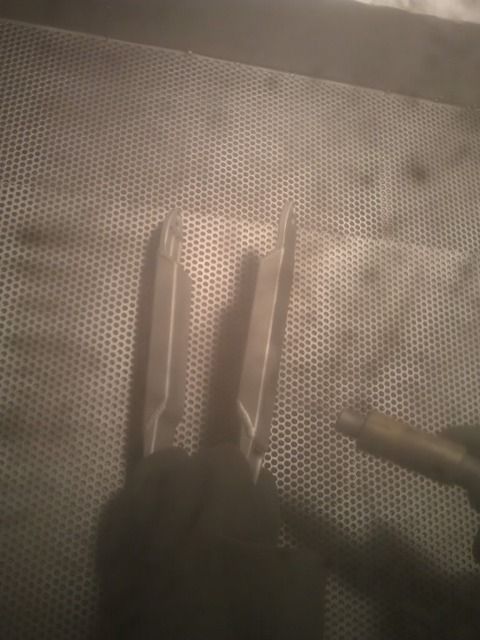 The main frame paint was quite thick and needed a soak in the chem bath first to soften
Then when all prepared it was hung up for the powder coating then baked in the oven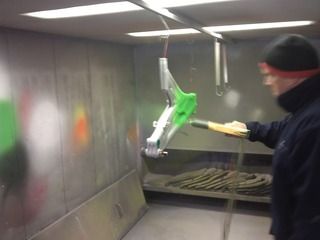 So frame was all painted realised the DHX I had bought was the wrong size
I finally sourced another and sold the misfit one. I bought a few new bits and bobs and sourced some decals that i thought were "BANG TIDY"
And I am over the moon with the turn out -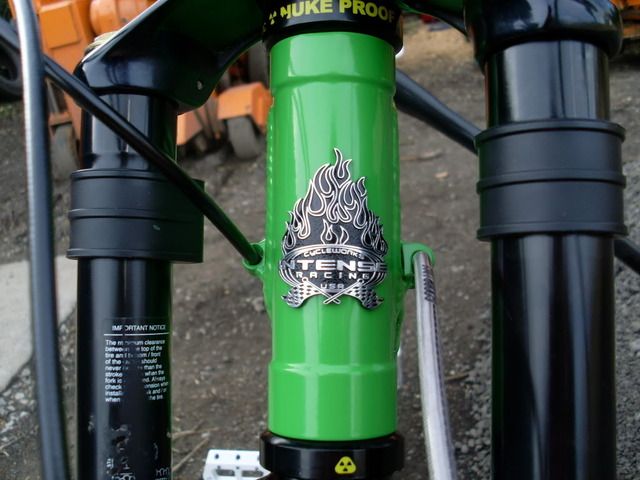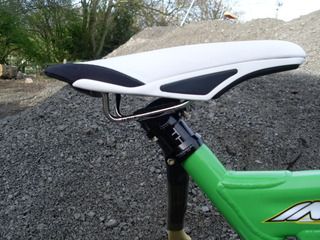 The only other problem was the DHX (the correct size one) due to the piggy back so I modified the frame chopping 5mm off and flipping the linkage upside down and its fine.
Be careful if buying the Nukeproof headset with retro bikes as the cups were deeper than the shims in the frame so a little DIY was needed to cut down!
Rides like a dream and having loads of fun
Thanks to Lee as always great help much love!!
and to the guys who painted my frame (ask if you need details as they are good quality and cheap!!) and everyone else who helped me along the way!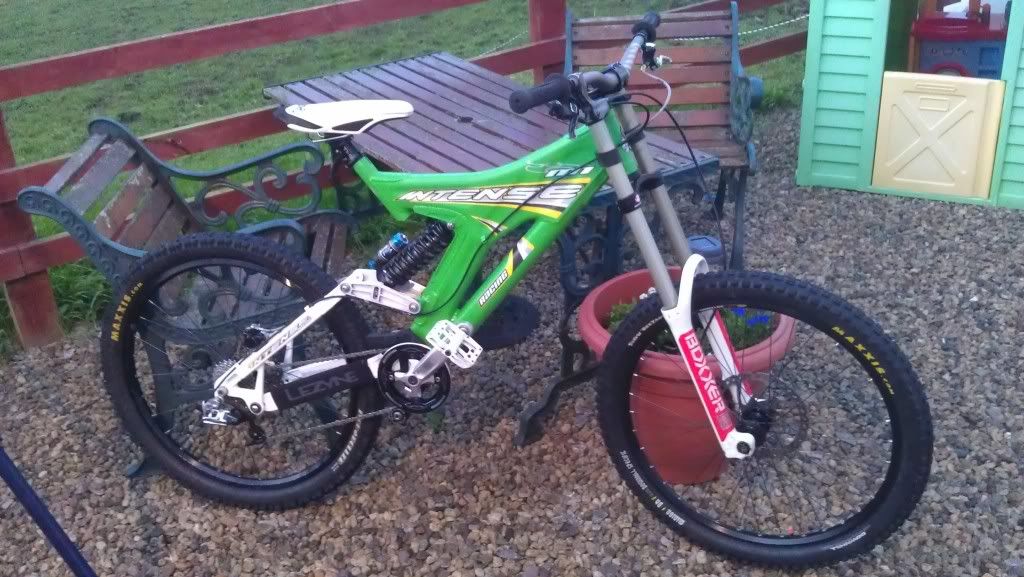 A few new bits
So peeps what ya think. I have a spare pivot bolt as well if anyone ever needs one as bought the last two and a spare linkage in black