Hi all, I've just picked this up -
As the title states, its a 1993 Merlin and its a 16.25" frame. I bought it as a complete bike with Mag 21's, an odd xt/m900/m950 mix, Nuke Proof wheels and carbon bar and seatpost. The original plan was to strip it, sell most of the parts, re-finish the frame and then spend maybe the next six months deciding on the build, raising funds and then searching for parts to complete it....
Screw that!!!, I've got the bits to get it rolling in the next week or two and theres no way I can have one of THE legendary frames sitting in the next room for the next six months, waiting on the correct seatpost or whatever to appear on ebay before I can sample its delights
Below is a list of how it will be built initally, but I've also included the details of what I'm planning on (subject to change); the only things I'm 100% on are XT thumbies, M900 mech's, M900 cassette and nice V brakes, probably Pauls....
Frame: 1993 Merlin Ti 16.25"
Fork: RS Mag 21 custom painted & Hippie Tech tuned. I'll ride these and see how they go but probably eventually swap for RC35's
Headset: M900
Stem: Ritchey 1" quill, looking out for a silver syncros to replace...
Handlebar: X-Lite ti
Grips: ODI lockon
Barends: X-Lite stubbies in silver (I'm undecided on wether to fit barends or not)
Brakes: M950 V's, I'll definitely be changing these but keeping V's, probably to Pauls unless something else interesting pops up...
Brake Cables: Goodridge
Brake Levers: XT STI's, On the lookout for silver Love Levers...
Shifters: As above, I have XT tumbies going on as soon as the brake levers are sorted
Front Derailleur: XT, looking for M900
Rear Derailleur: M900
Derailleur Cables: Goodridge
Cassette: M900 12-32
Chain: KMC
Cranks: M900 currently being refurbed. I might change these for Topline/Cooks/Grafton
Bottom Bracket: WTB Greaseguard
Hub Skewers: Controltech Ti
Rims: Bontrager
Spokes: Black DB
Hubs: Nuke Proof Atom Bomb. I'd like to swap the wheels for silver hubs (M900 or CK), ceramic rims and stainless spokes eventually but I'm happy with whats on there for now
Tyres: IRC Notos
Tubes: Yes
Saddle: Charge Spoon in Brown
Seatpost: Syncros Carbon. I'd prefer a Syncros ti on there but I'll leave that till the end....
And some more pics -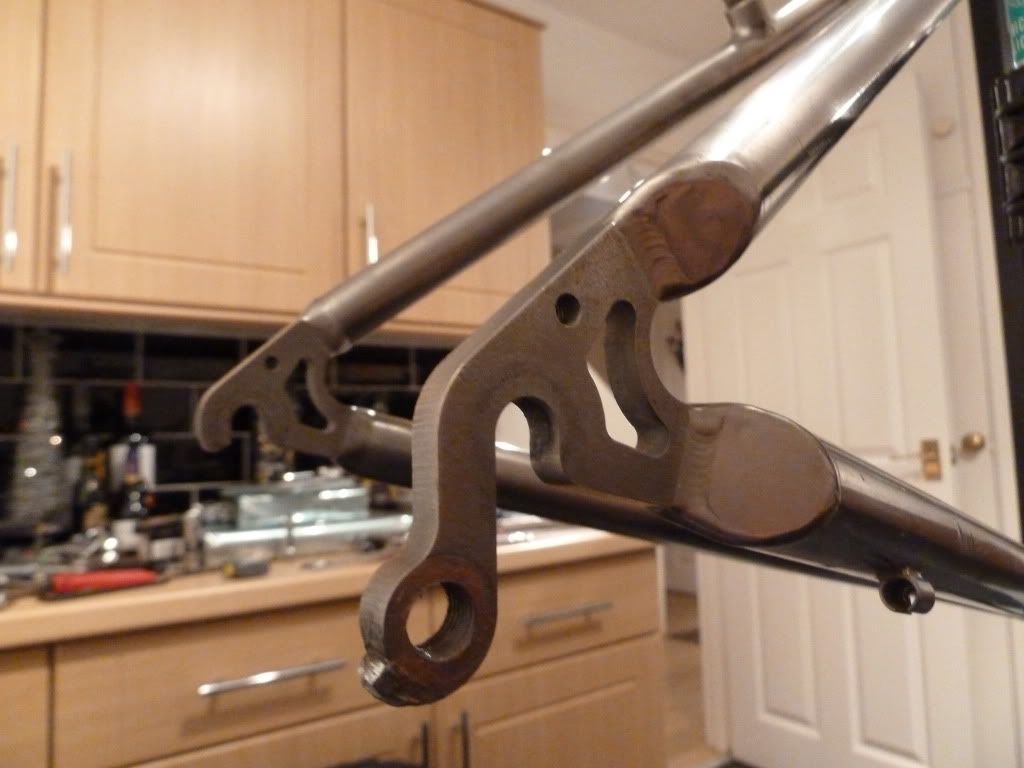 An evening spent rubbing and it now looks like this -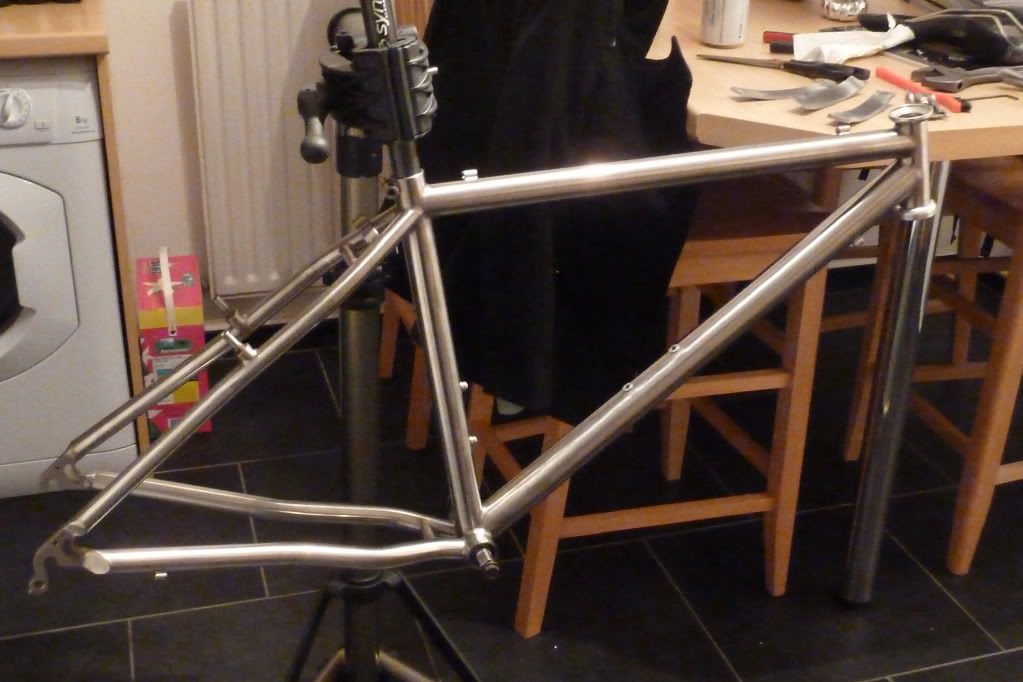 The wheels -
Taking shape -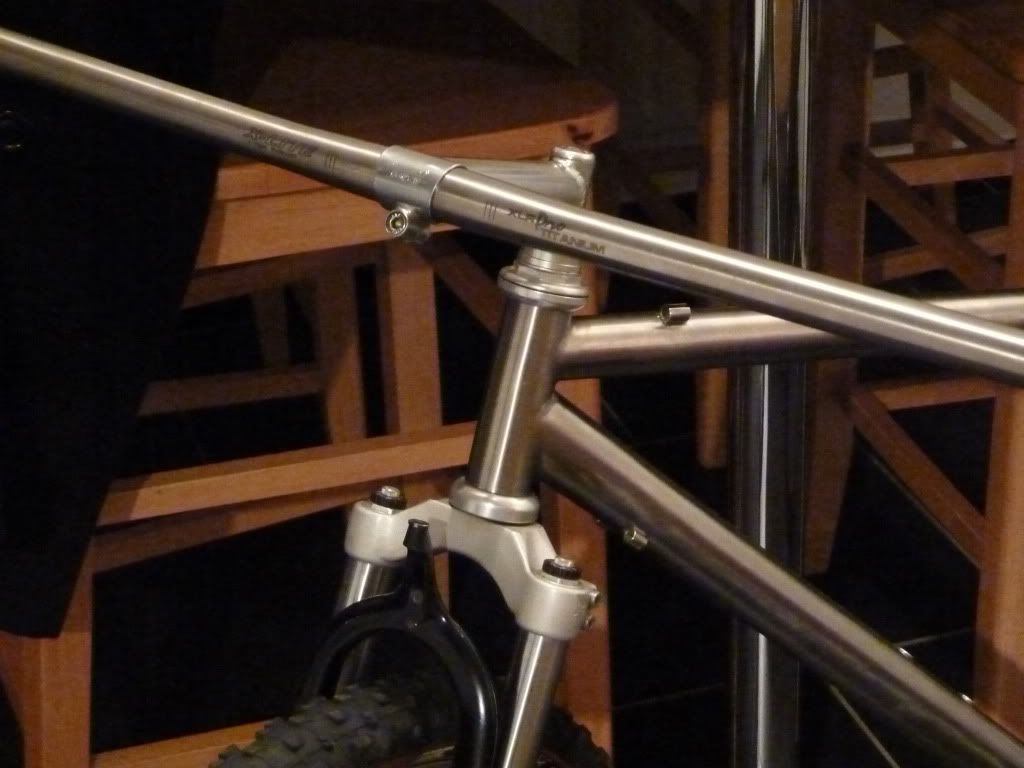 Please feel free to add comments or suggestions or even tell me I'm a Philistine for not going with cantis.... And if you are looking to trade/swap/buy any of the parts I have listed then feel free to fire me a pm (but don't post here please, lets keep this a build thread thanks
)
Thanks for looking