Sadly on its maiden ride I managed to royally f*ck up the resulting faceplant cost me my front teeth & 15 stitches to my face, all of which has healed, the only remaining scars (other than on my upper lip) are the scrapes to the previously extremely good condition techlite levers and precisiion billet shifter pods !!!!
Any way, since I failed to get any pictures of it in its boxfresh state...here it is after the fact...most of the blood has been washed off but there is some just about visible here and there on the bike.
Once again, thanks to those of you that made this possible, and therefore indirectly cost me my teeth and boyish good looks!
Frame: Roberts Dogsbolx
Fork: Pace RC30 (sprayed by Bob Jacksons)
Headset: (cant remember at mo)
BB: Royce Ti
Cranks: Middleburn RS4
Rings: Middleburn outer & inner, Shimano M747 mid
Pedals: Temporary
FD: M735
RD: M747
Post: Syncros (custom sprayed by Roberts)
Saddle: Flite ti
Stem: Roberts Ahead
Bars: unknown
levers: Techlite
Shifters: M095 XT on Precision billet mounts
Grips: Temporary (specialized lock ons)
Cantis: Critical racing
Hubs: Middleburn
Rims: Cant remember!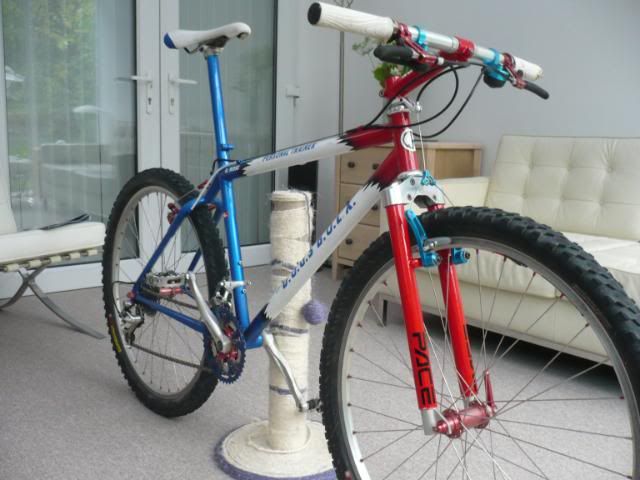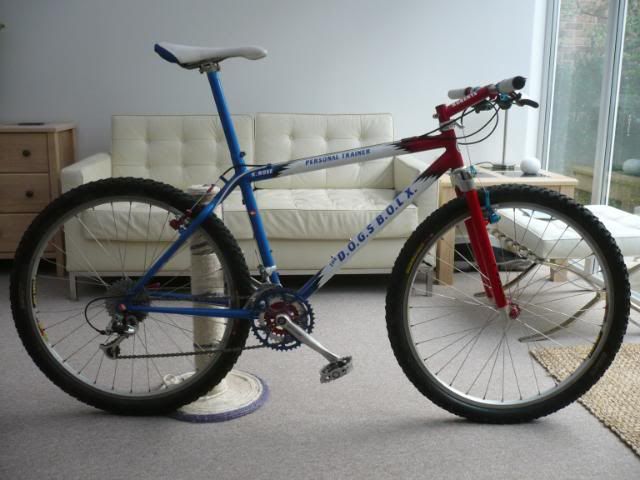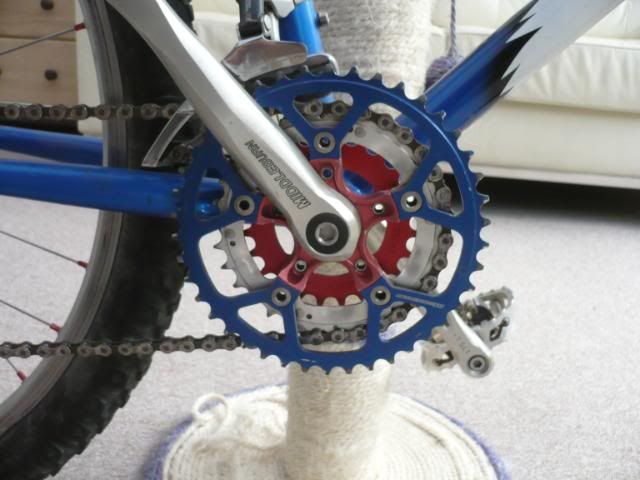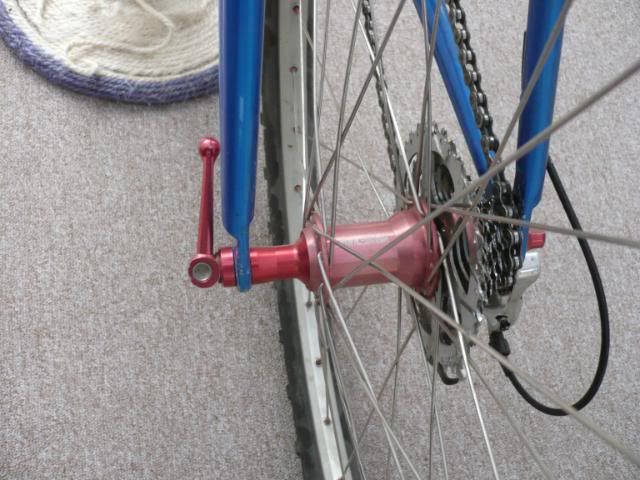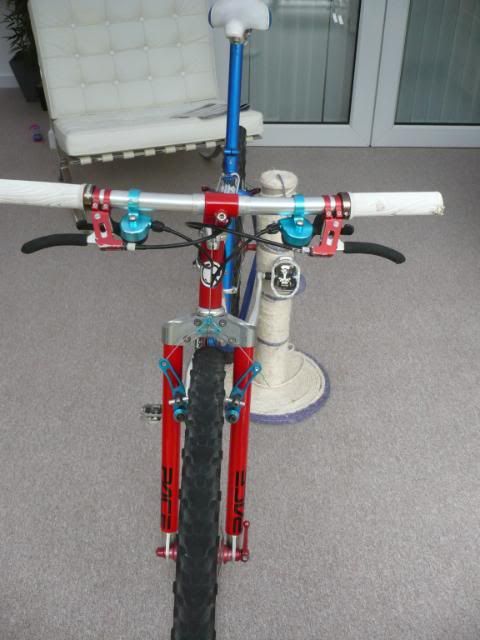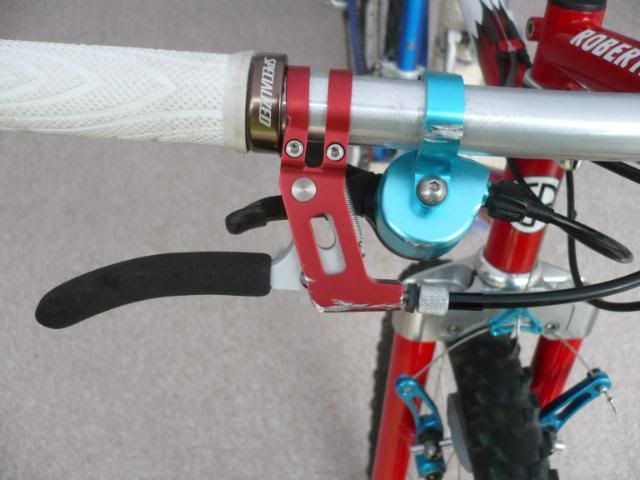 _________________
[size=67]Where we're going we don't need roads!
Under cover operative of the YVMBAPFS cartel.

The Pace fleet:
16" RC100/ 21" RC100/ RC100 Trials prototype/ RC200 F5/ RC200 F8/ RC250 Trials/ RC300 Gunmetal/ RC300 Silver/ RC500 F1 DH