Thanks for all the kind words guys......
ferrit wrote:
Looks good AJ, I definatley think the Juniors Ts look better in this than the single crown Drop Offs you had on before. I think the double crowns suit the chunky Orange monocoque frame better
Cheers mate, id forgotten id put pics up of it before otherwise id have just updated that thread.
It previously had the junior T's I bought off you on it. I nearly emailed you again about the other set you had months back, but came across these 04 ones cheap.
This is what it looked like on the day I built it up, using the parts from my old LTS....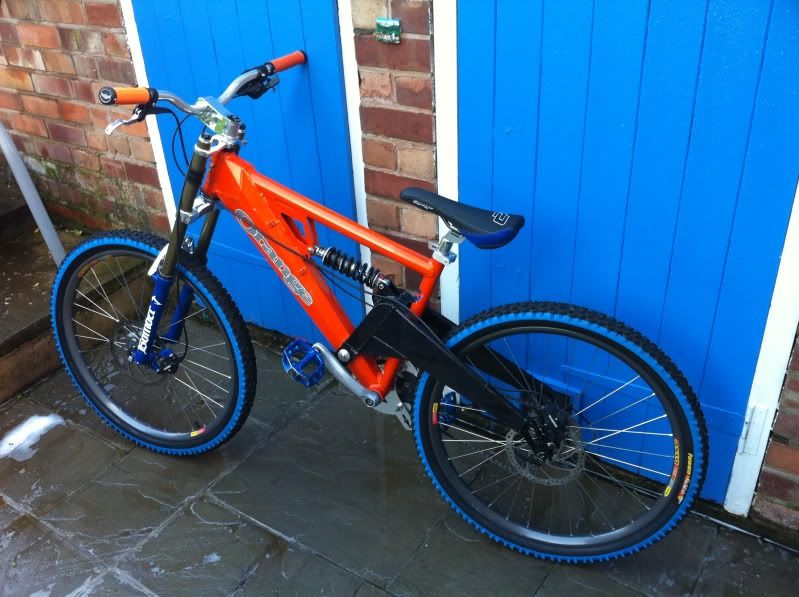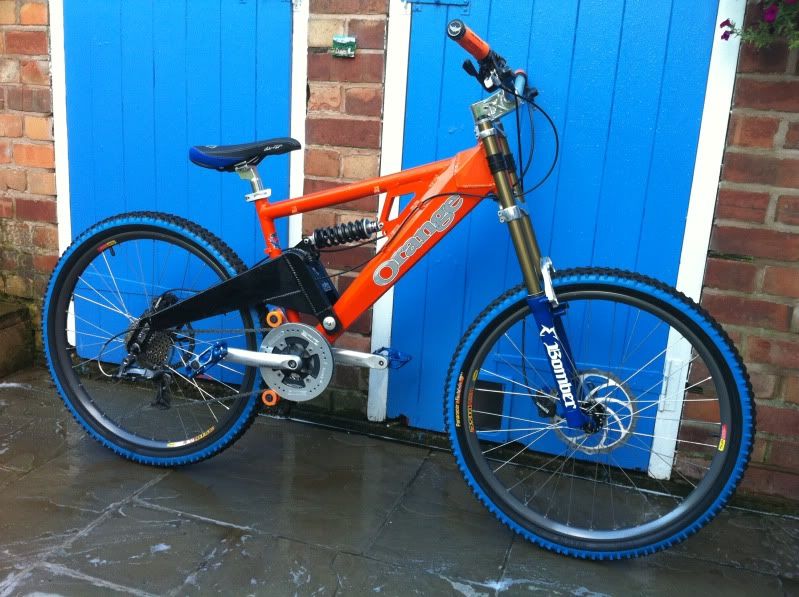 I didnt like the colour scheme though, hence the changes i made to get it to look like this....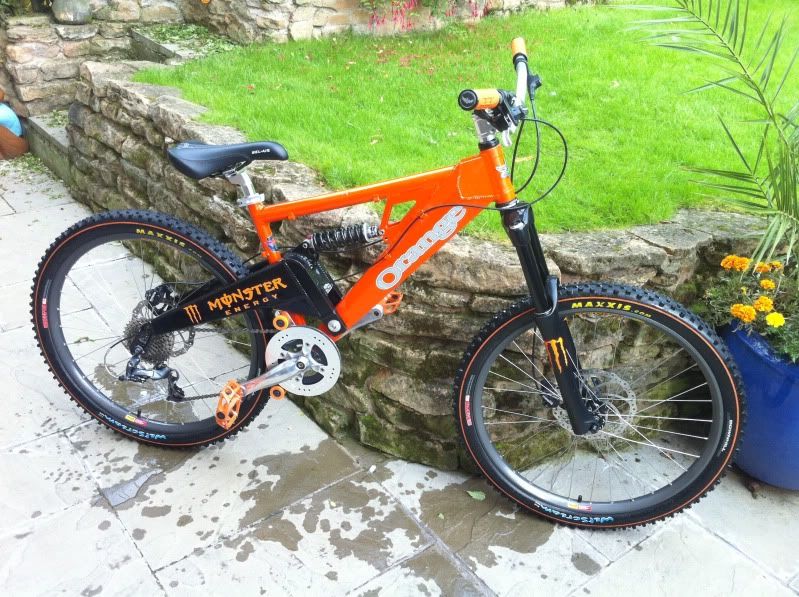 To be honest the Drop offs were a dissapointment after owning the Junior T's.... I have drop offs on my 4X bike, but on this the rear end majorly out performed the front, so I had to get myself more Junior T's
JamesMatlock wrote:
Is it gonna get ridden hard or is it 'for best' ?
ridden hard! its amazing how much confidence you get from looking down on huge tubing! And it rides miles better than the LTS did, my riding has come on leaps and bounds it the last month or so.