Yes, another Miyata. A Koga Miyata in this case. The SkyRunner was the more expensive brother of the
blue TrailRunner Carbolite of the same year
. Besides components, their frames differed in that the SkyRunner had Carbolite stays, while the TrailRunner's came in polished alloy.
The SkyRunner is identical to the US Miyata Elevation 10,000, the bike on which H-Ball regularly competed in Dual Slalom events. Only name and paint differs.
This is how it went with this bike:
When I rediscovered mountainbiking in about 2001 I decided that in this suspension era at least one bike had to have a suspension fork
A NOS SkyRunner frameset was still in the house and I acquired a Manitou SX LT. Original bonded Miyata FatMax out, Manitou in. I discovered cantis didn't work anymore and quickly I bought V's for the front.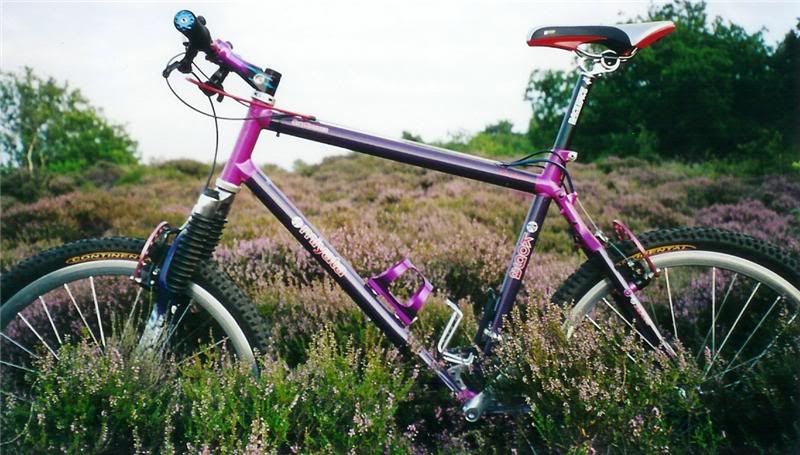 Fact is the FatMax is only 39cm long and the LT Manitou comes with 10cm travel. The bike handles a bit like a lorry in really tight corners, but overall I think it is still a very good performer with adjusted ridingstyle. Furthermore some agility has been traded in for added stability and that is also worth something.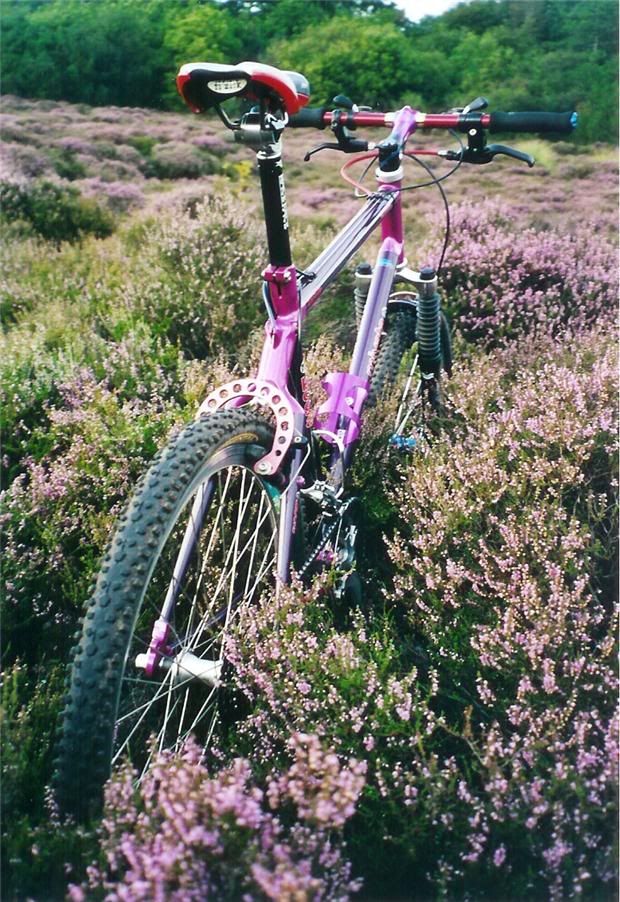 Some specs:
- XTR cranks
- XT mechs and thumbies
- Centaur brake rear, Deore V front
- Rond headset
- Machinetech front hub, blue
- Kooka nightstorm stem
- cut Sunn NK Trial bar - very sturdy
- Footwork brake boosters
Some day I will swap the forks. Not because of handling issues, but because I am of the opinion the SkyRunner will be a nicer bike 'aestheticly' with the its original FatMax and the Centaurs installed.
Brochure pic & specs:
Specs
Thank you
_________________
official OW
2
0
1
0
Concours de Elegance jury member
Enter Elev12K's candy store
For Sale:
☆ Vitus FCK9
☆ Koga Miyata Survivor