Just been out for a wee pootle down the park Palmer stylee in jeans and a hoodie! Got a few pics taken for my PinkBike and Facebook profiles: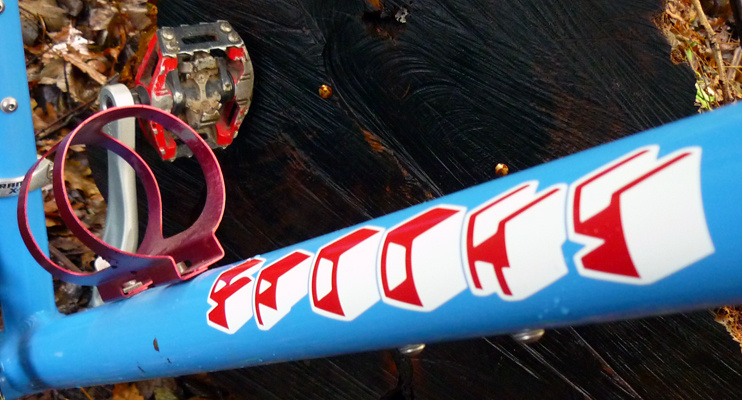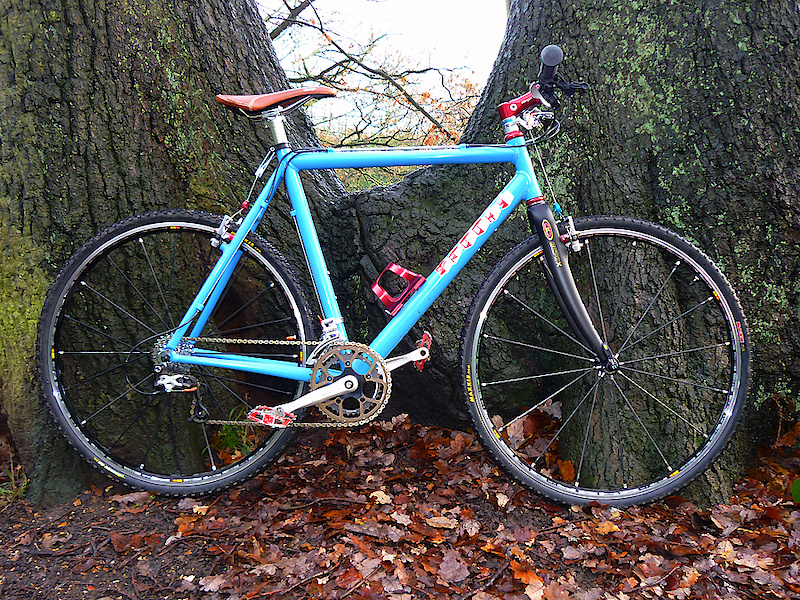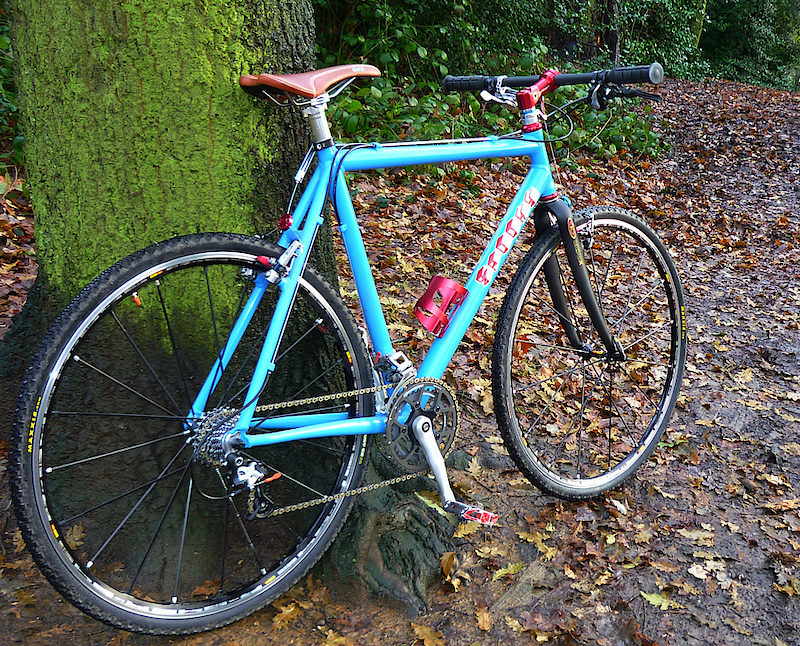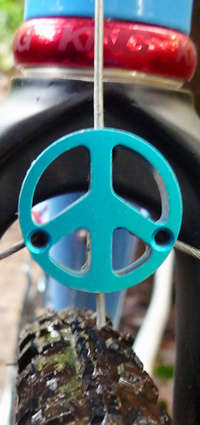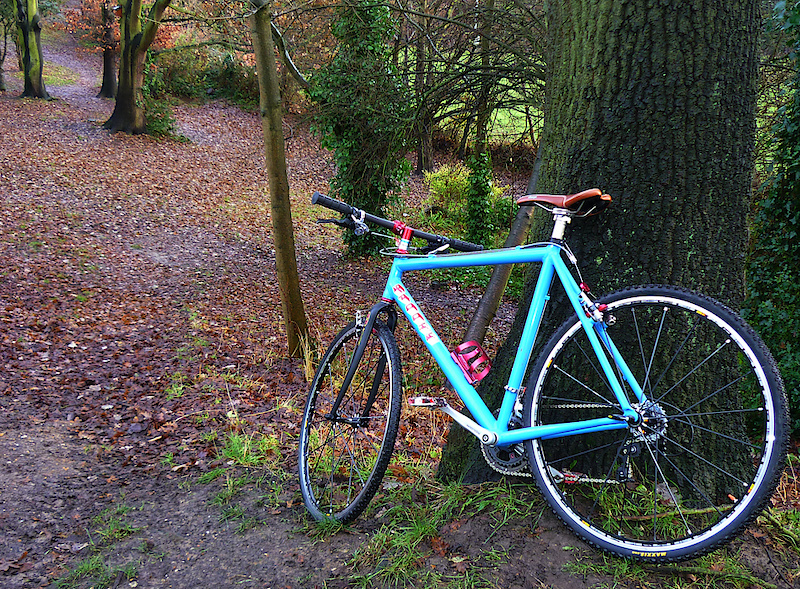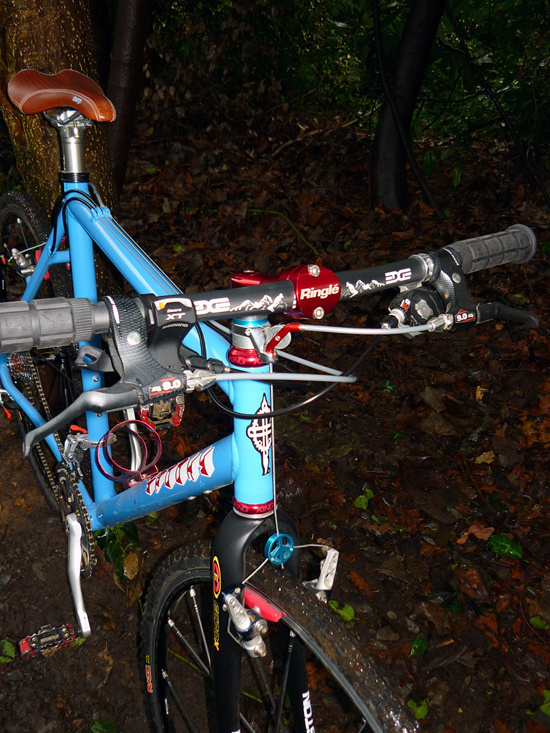 Swapped the Pace RC-130's for new Edge Composite carbon ones, MUCH better, the RC's were way too narrow. And yes, I'm still running flats, would love drops but my back's buggered. Also note the cog hog assisting the front brake, it actually improves the braking. I'll be swapping the ESP levers and WTB brakes for Paul Components very shortly. Apologies also for lack of mud, I wasn't pushing it, was just going stir crazy in the flat and had to get out for a wee while.
Specs:
Spooky Supertouch CX frame with custom bottle cage and crud catcher mounts.
Easton EC70X forks
King headset
Ringle Zooka stem
Edge (now known as Enve) Composites carbon bar
Oury grips
SRAM ESP 9.0 levers (Will be Pauls shortly)
WTB Speedmaster Canti's Fr and Rr (Will be Pauls Touring Cantis)
Kool Stop pads
Gore Ride-On cables
Ringle Mojo cable hangers
SRAM X.0 front shifter
Shimano XT rear shifter
SRAM X.9 front mech
Shimano XT rear mech
Gore Ride-On gear cables
SRAM PG970 11-23t road cassette
SRAM chain
Middleburn RS7 cranks with XC spider
Middleburn 36t and 46t hardcore chainrings
Middleburn chainring bolts
Shimano XT Bottom Bracket
Shimano PD-M636 DH pedals
Mavic R-Sys
Maxxis Raze CX tyre Fr
Maxxis Locust CX tyre Rr
Maxxis tubes
Ringle H2O bottle cage
Charge Ti Saddle
Thomson Masterpiece seatpost
Intense seat clamp (will be swapped for Hope's shortly)
et voila, cultural mish mish of various era's parts and whatnot, and I know I be burned as a heathen for mixing both Shimano and SRAM mechs/shifters!
It rides absolutely awesomely, can't wait to push it over the Pennines and Egglestone Moor into the back of Hamsterley Forest later in the year. Just to add that it's built for training, hacking around the woods and, once it gets a bit lighter, commuting with road tyres on
_________________
Facebook: http//www.facebook.com/TheDevelopmentRacingTeam