Hi,
Recently finished my Mercian Professional which I'm now using as my winter bike.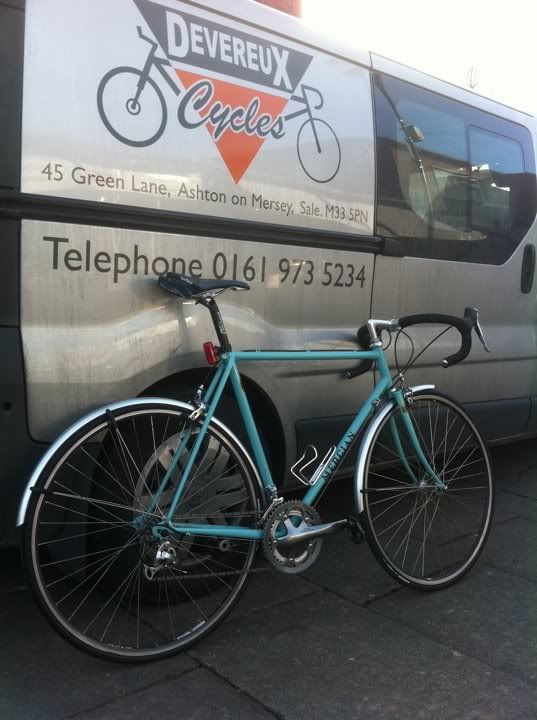 It's an '89 Professional that I've just had resprayed and re-decalled. Built with new Tiagra kit with the exception of an old 105 rear mech which I will get around to replacing.
New wheels to be added as soon as I get round it it.
Andy