Here's a story for y'all -
So I responded to a craigslist ad for a Mountain Goat WTR FS. Rumpfy and Jeff @ FirstFlight know this bike, as the seller contacted both about its value. Not really my cup of tea so I decided to check it out over lunchbreak.
Pretty decent shape, some decals rubbed a bit, but the elastomers move (which is good). I wont lie, I was more concerned with the parts. Grafton cranks and brakes, M900, Nuke Proof, etc.
So we got to talking when I saw a skinwall porc in his garage, and I mentioned I had been looking for one for long time. "Take it!" he says. I was over the moon. But the fun had just begun.
We went into the basement.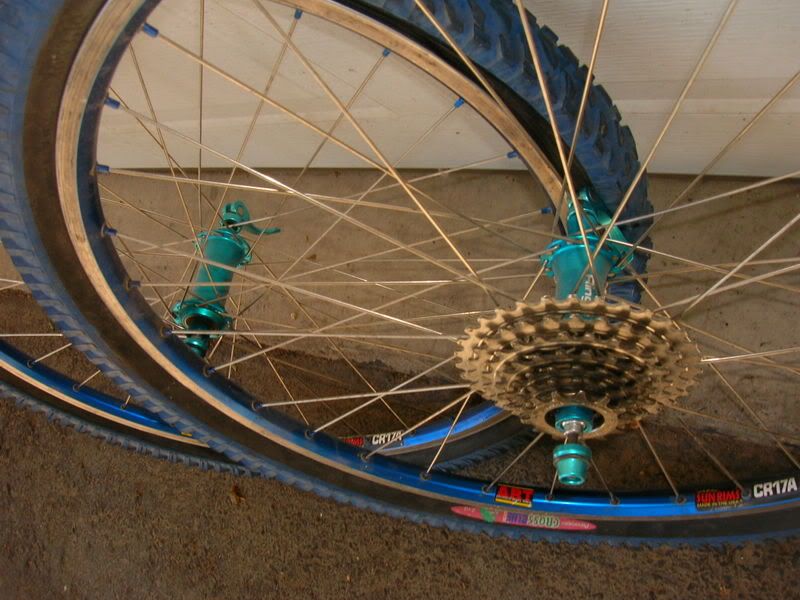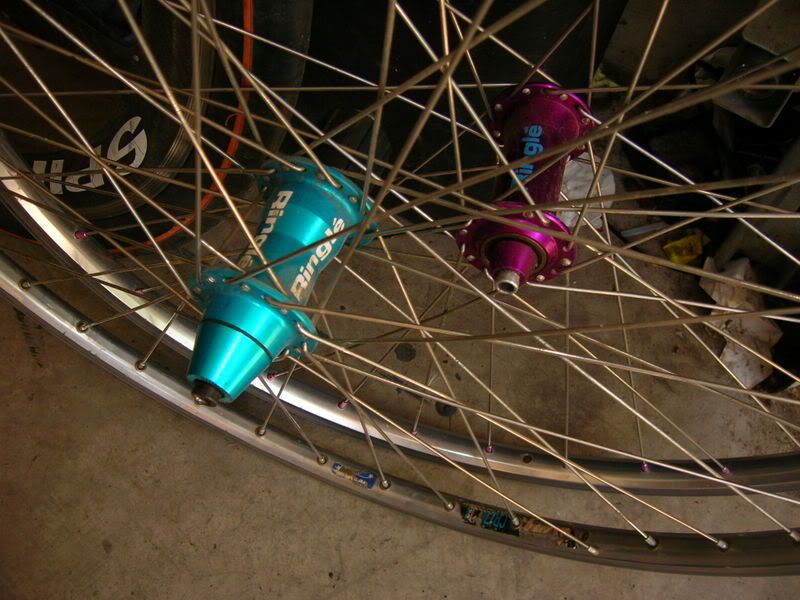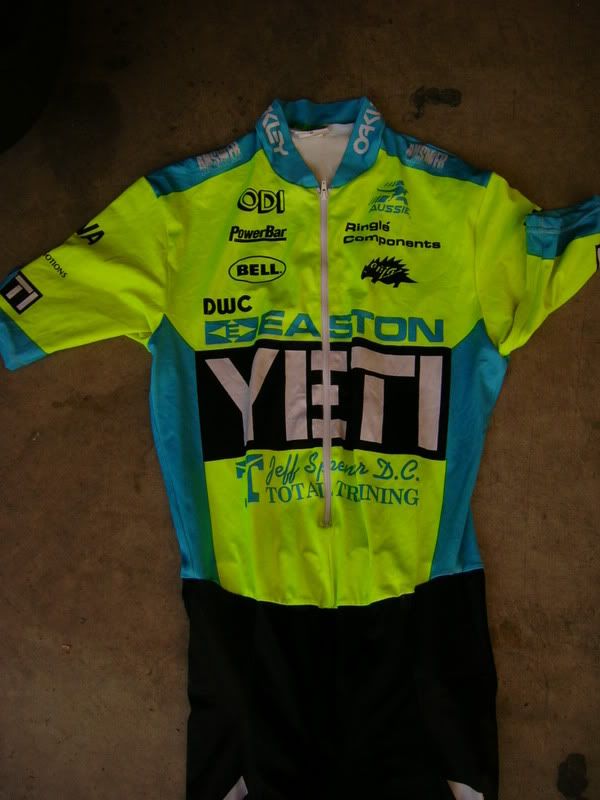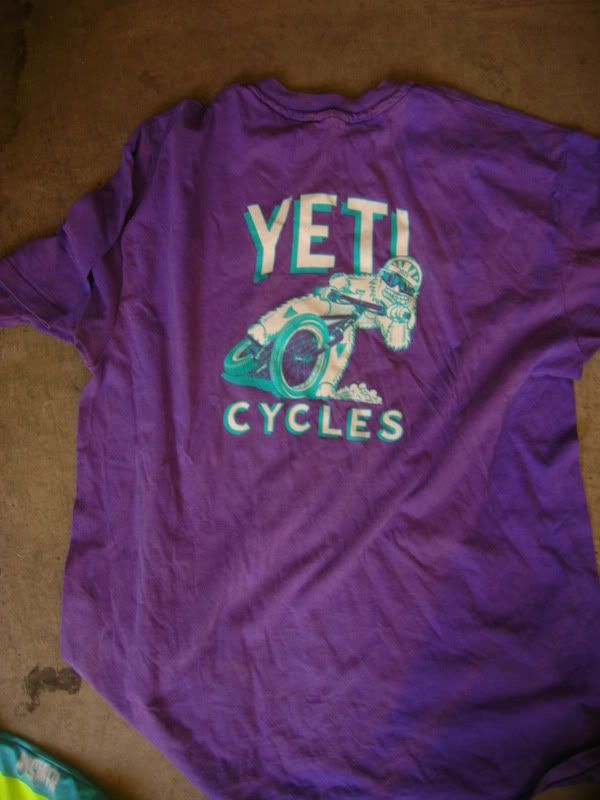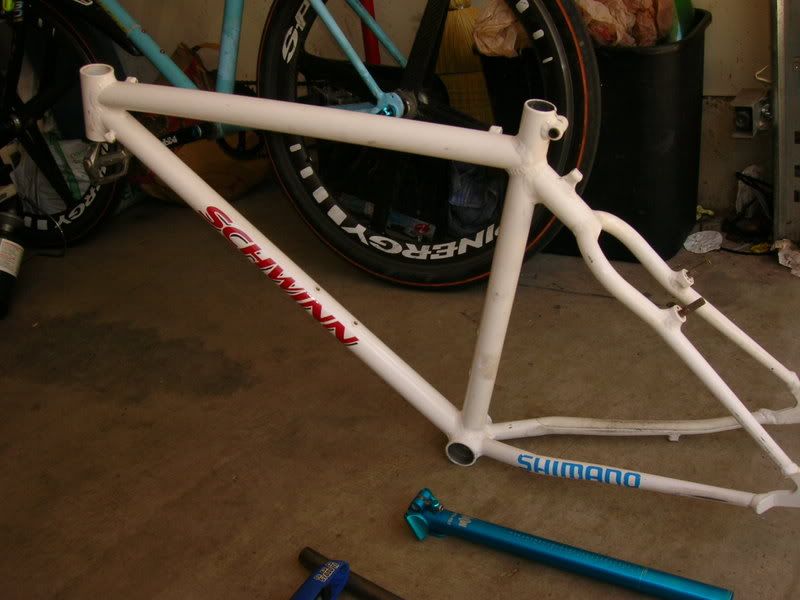 Since its in my size, I decided to give the Goat a home. Seeing how happy I was, he said I could
have
the rest.
Thats right y'all. Have.
This really is an eyedropper in the ocean of stuff this guy has. I literally saw five unbuilt Yeti ASRs, two team Dos XX Barracudas, and every Ringle color of the rainbow, all NOS. Most he got from Herbold's garage sales. Now he's "not into the retro stuff anymore."
Some may not think so, but the Homegrown is the gem of the bunch. It was one of Ruthie Matthes' team bikes from 1993(?), when she rode for Evian. I remember looking at it in person at Mt. Snow. Its is unbelievably light.
I dont even know where to go with all this. I am still trying to let it soak in.
Enjoy the photos.