I always wanted a set of the Marzocchi RAC forks since they came out in 2001 but alas the were crazy expensive.
Anyway, i bought these off here a week or two ago and set about giving them a new lease of life.
This is how i got them.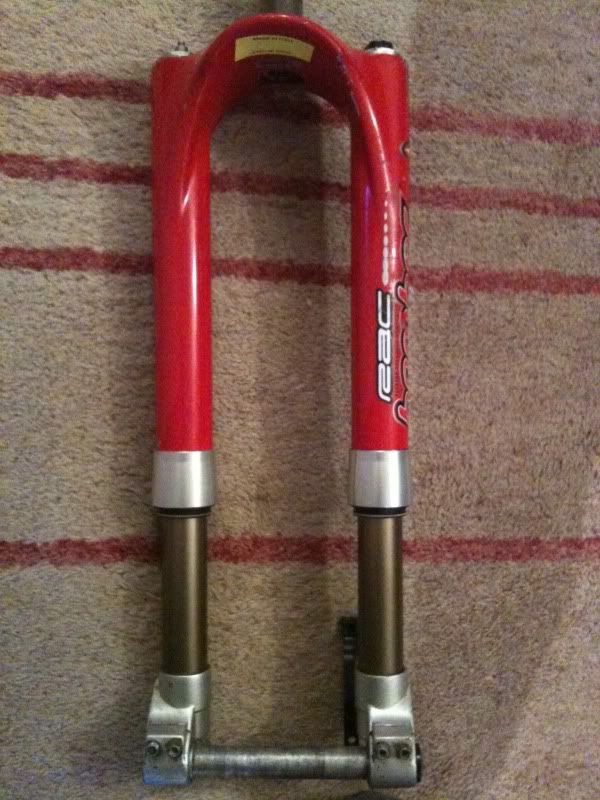 There were stripped bolts. gouged carbon and a steerer chopped far to short.
I had my work cut out for me..
I began with tackling the lower clamp area. I replaced three of the threaded nut and bar parts with some nice stainless bolts. The fourth snapped clean off and involved me having to get an engineering company to drill out and retap the final bolt thread. Job done!
Seeing how crap the painted drop outs were i whipped out la'dremel and ended up with a much nicer finish
and finally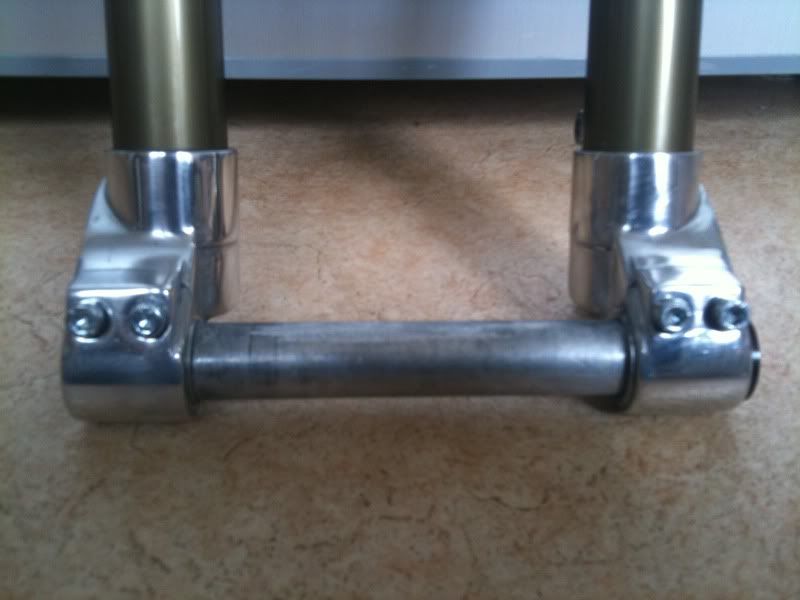 Next was the uppers. I sanded back the paint, filled in the dents, primed, flatted back, painted, flatted back, laquered and then banged the sods in the oven.
The oven trick is awesome and really hardens the paint up a treat. It looks and feels excellent.
An issue i did have is the lack of availability of decals for rare, old forks.
My solution - draw them myself. Took bloody ages but im chuffed to beans with the result.
Ill let the pictures do the talking....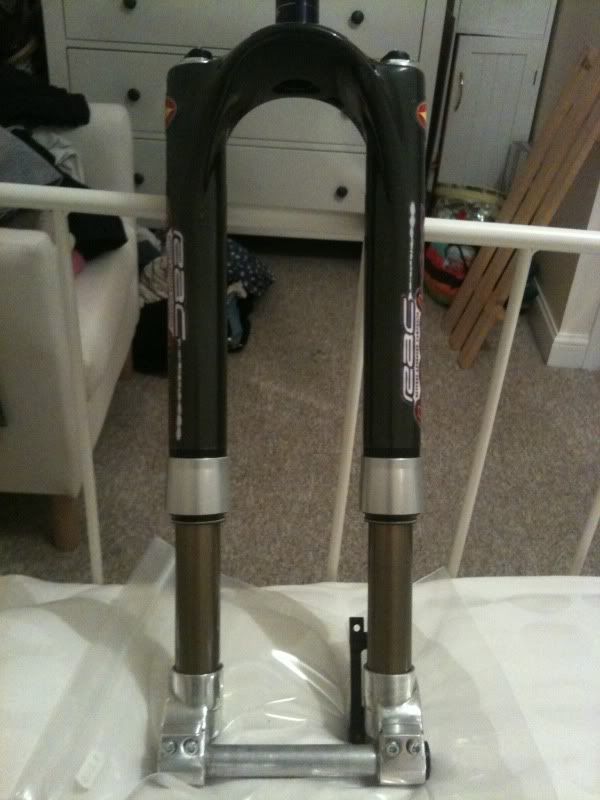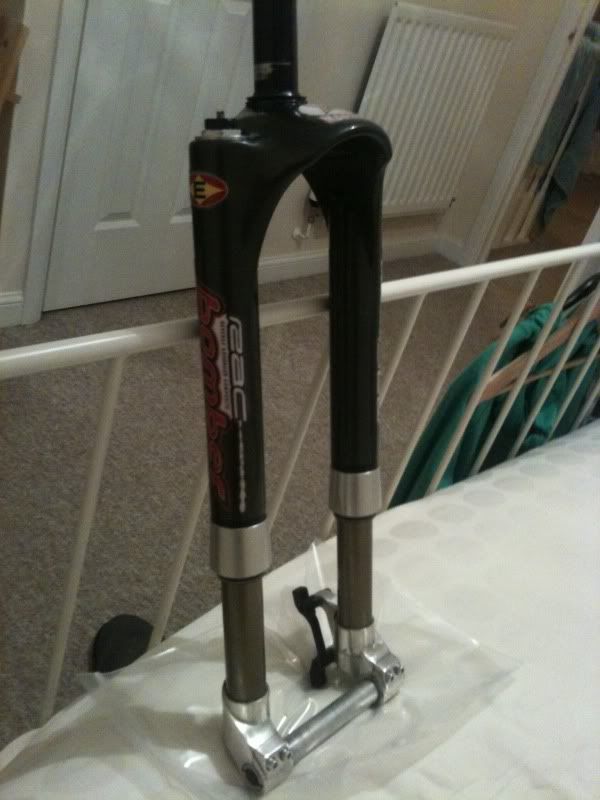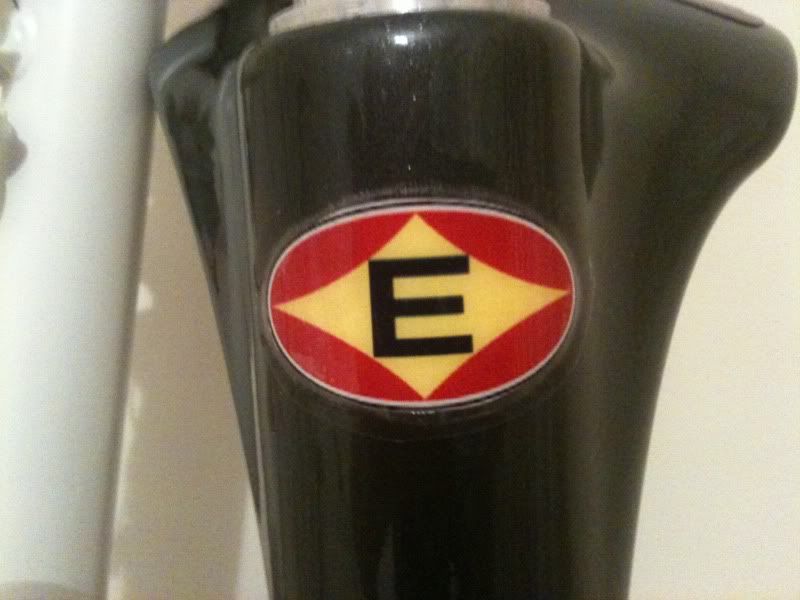 my hand drawn decals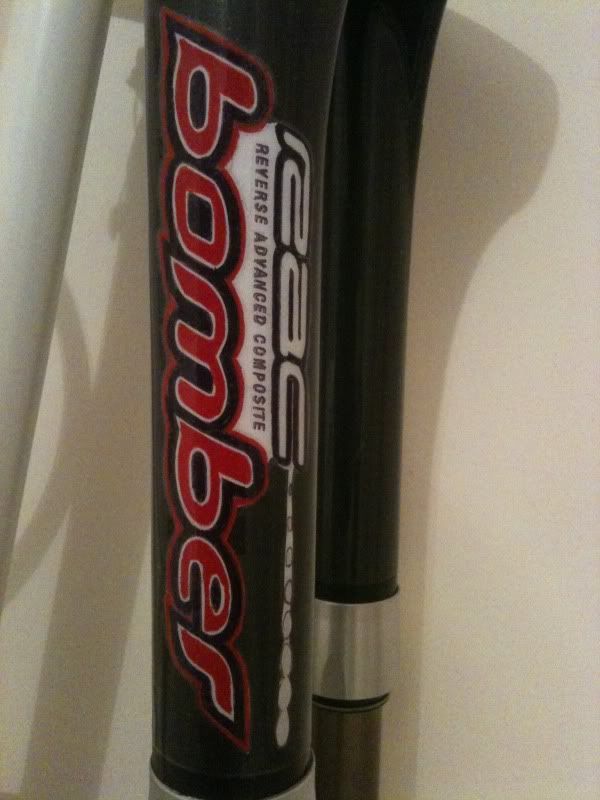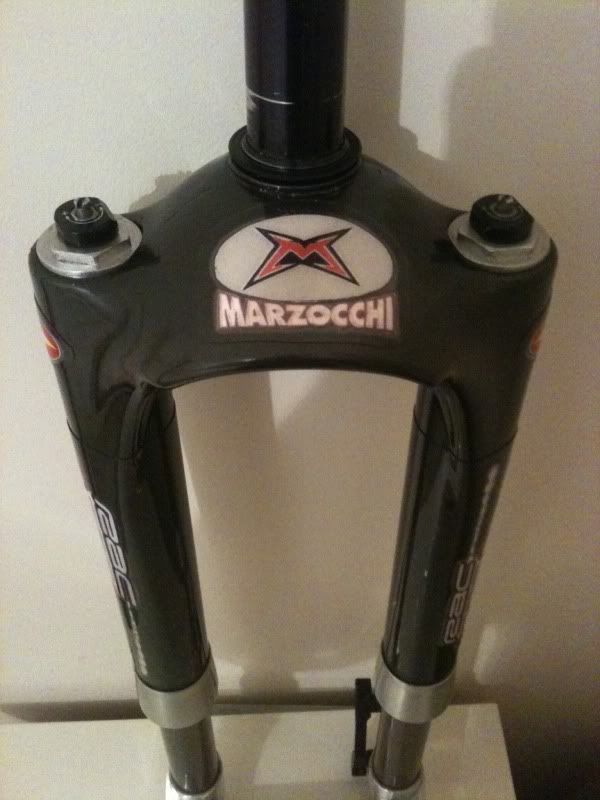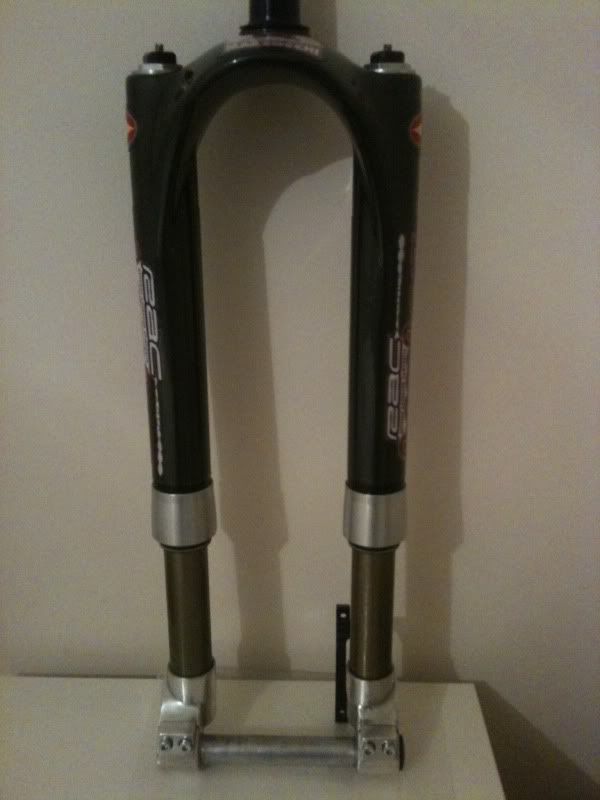 and where they are going to reside - on the front of my new pink Scandal!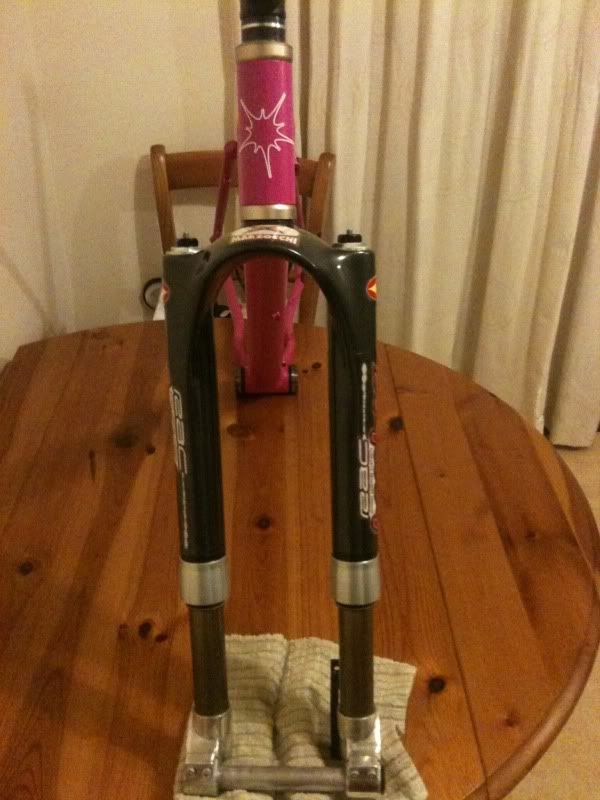 Hope you guys approve
Mike