sic_nick wrote:
Specialized made an adapter, I had one and sold it to a friend a few years ago, they looked like this:-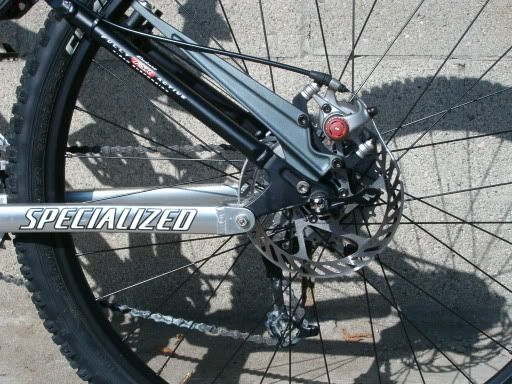 I had one of these on my 1999 FSR "XC" - same generation as the red bike pictured above.
They came as standard on the FSR "Enduro" bikes of of the same age and will fit the "XC" frames as they use the same rear triangle.
They aren't as heavy as they look - pretty light really. The one above looks like it is screwed into the top of the canti boss - on mine you removed the canti boss and it came with a screw of the correct thread to fit. On the one above I assume someone has lost the "special threaded" screw and just screwed it into the end of the canti boss.
Ring Specialized UK - you never know, they might have one lying around! Their customer service is pretty good, I snapped the original chainstay on my FSR well out of warranty and they sent me a new one.