This thread is long overdue an update
Conversion to cable disc brake carried out by Steven Shand Cycles
Top tube cable stop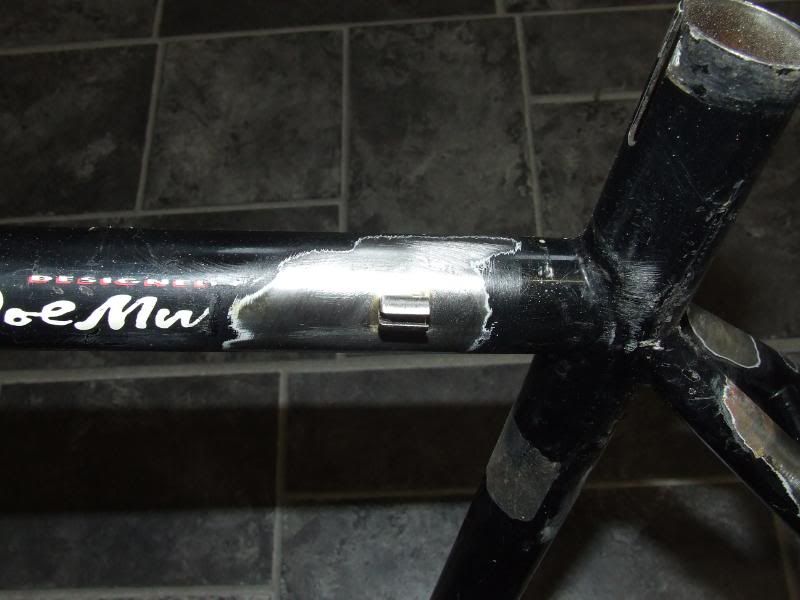 Upper seat stay cable stop and canti boss removal
Lower seat stay cable stop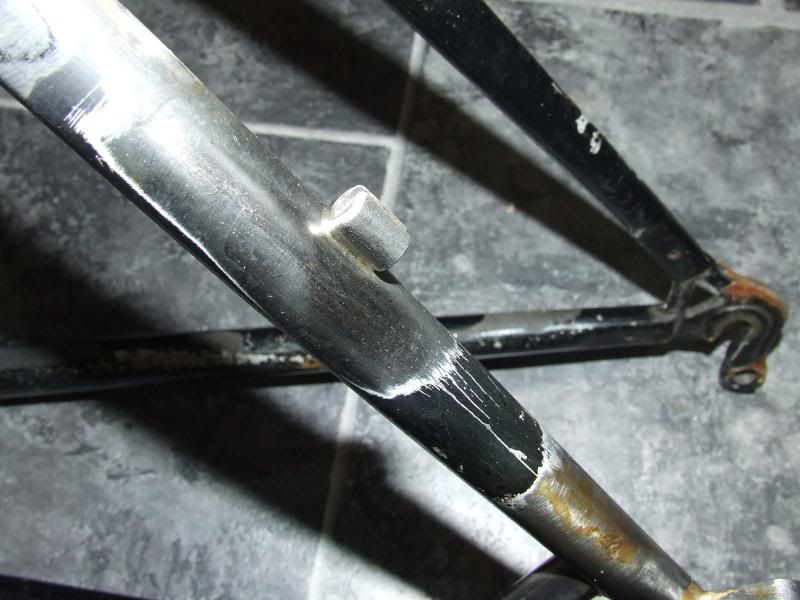 caliper mount and brace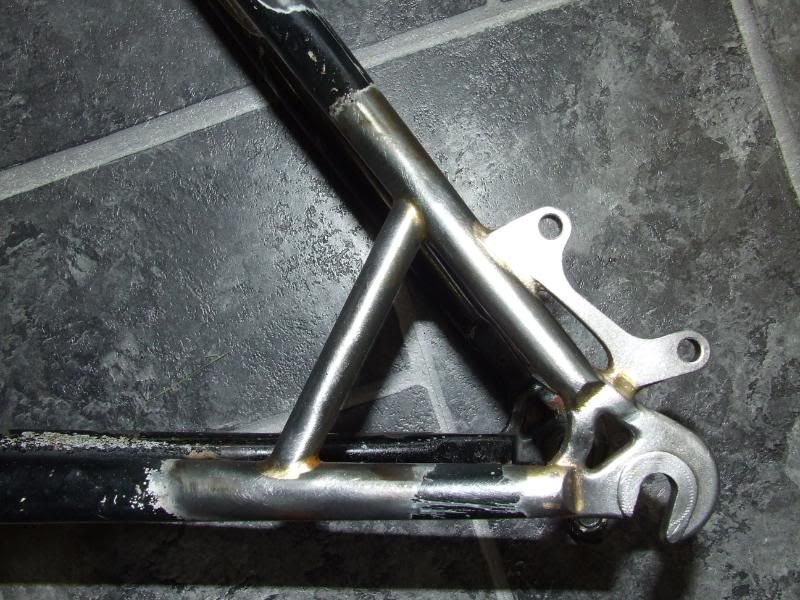 Rationale:
Like Explosifs.
Fed up with rim brakes.
Don't like hydraulics on a bicycle.
Next steps - build up to try it out and get it dirty. Short travel Pace RC35 forks, front disc equipped, then and only then, consider repaint options
_________________
WANTED: Kona Sex One rear brake canti hanger pivot thingy - GOT ONE!
I could be tempted by a 19" - 21" Dave Yates (mountain) frame.................and no I still don't do trail centres
http://www.corrieyairack.org/index2.html