lewis1641 wrote:
my new ride due to the destruction of my transporter...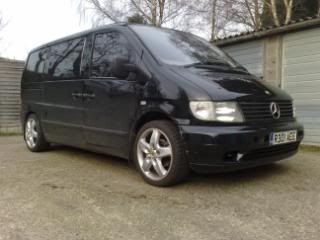 vito 108d. bit of a shed when i bought it but serviced it and got it looking a bit better. previous owner lowered it and i have fitted the 18 inch porsche wheels that were on my transporter. thankfully the transporter is being fixed so this is temporary and is going to be sold on soon. i miss my transporter!
638 model vito
great little bus
639 is better being rwd and longer wheel base option but still a great bus
whats the milage?
could be interested when its up for sale
rob