Fresh off the bike stand My 1993 Merlin Mountain with full M900.
Quite pleased with the outcome
Not sure wether to go with front suspension or not?
Excuse the pic the Sun was coming up!!!!
Just off out on it now
Chris.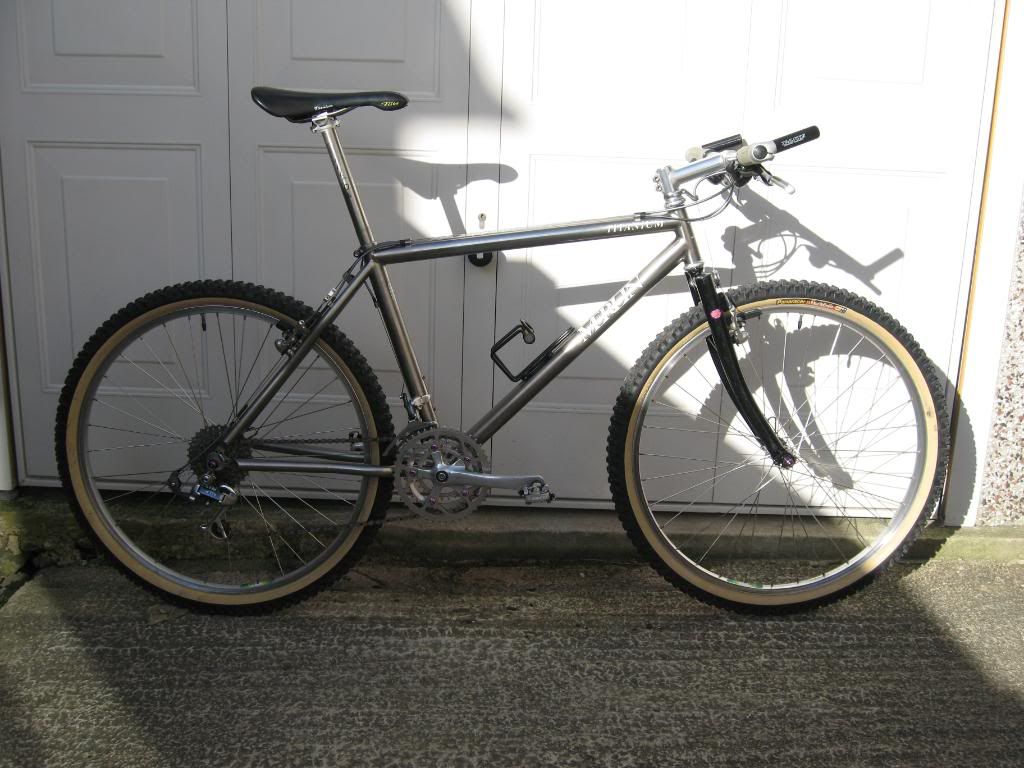 _________________
Wanted: Mountain Goat Deluxe.
Mostly riding:
2010 Mountain Goat WTR.
On way: Breezer Sky.