Well as per my original post i managed to re-acquire a bike that i originally bought brand new in '96. It was my old XC race bike and was a very nimble machine. Especially compared to the trek y-bike that i bought after it! I bought it as a frame only and build it up myself at the bright old age of 16.
So, i stripped the frame of all its components and scrubbed all the dirt/stickers/tar and grease from it, plus the sticky residue left from teh frame protection tape i stuck on it all those years ago.
Its scrubbed up pretty good and its now hanging in my wardrobe where my wife wont find it
Ive collected most of the bits ready to rebuild it and hope to get started in the next couple of weeks.
Spec so far is:
Pace RC36 forks
Magura HS22 Johnny T Rear brakes
Magura HS33 2 finger Front brakes
Mavic CrossMax rear wheel with ceramic rim
Hope Fatso front hub with FIR rim
XT cassette
XT rear mech
XT front mech
XT rapidfire
Middleburn chainset
USE seatpost (choice of red or blue!)
Flite Ti saddle
Kore stem
Answer Hyperlites
Onza grips
Onza bar ends
Race Face headset
Going to try my best to stick with period parts, only the RF headset is new, oh, and i'll need a bottom bracket as well.
Dunno how accurate the weight is as i did it on my kitchen scales, cant be that far off though.
Couple of pics: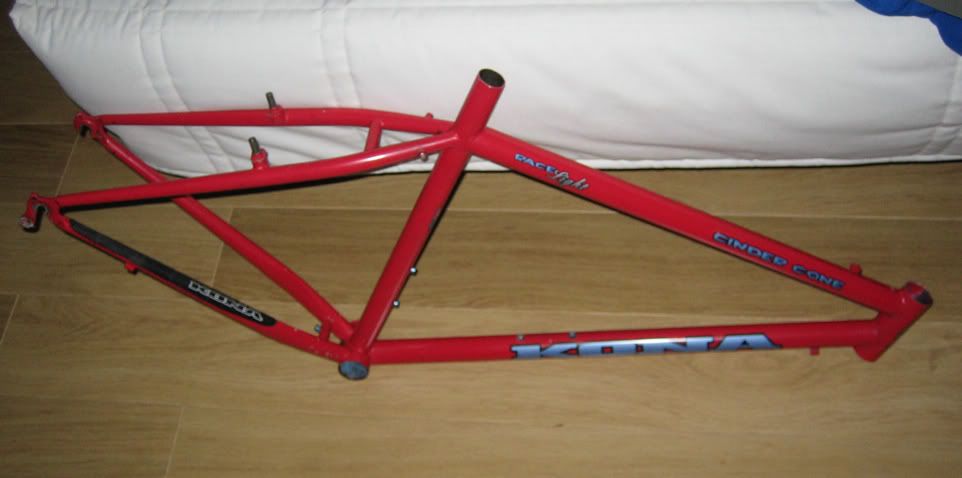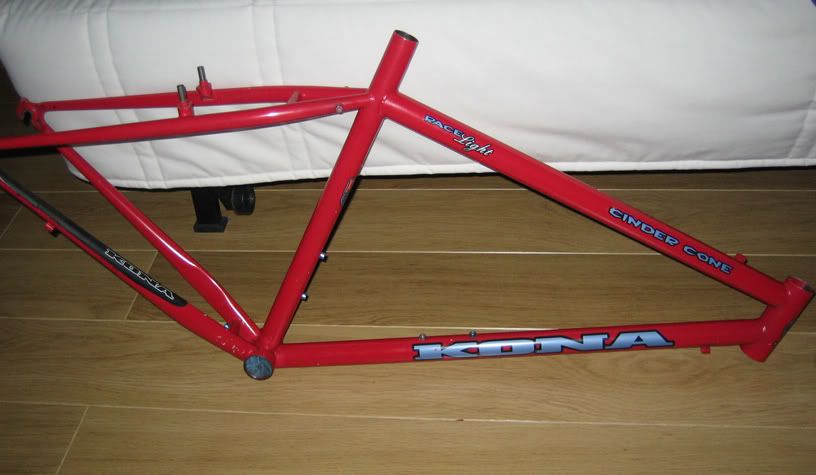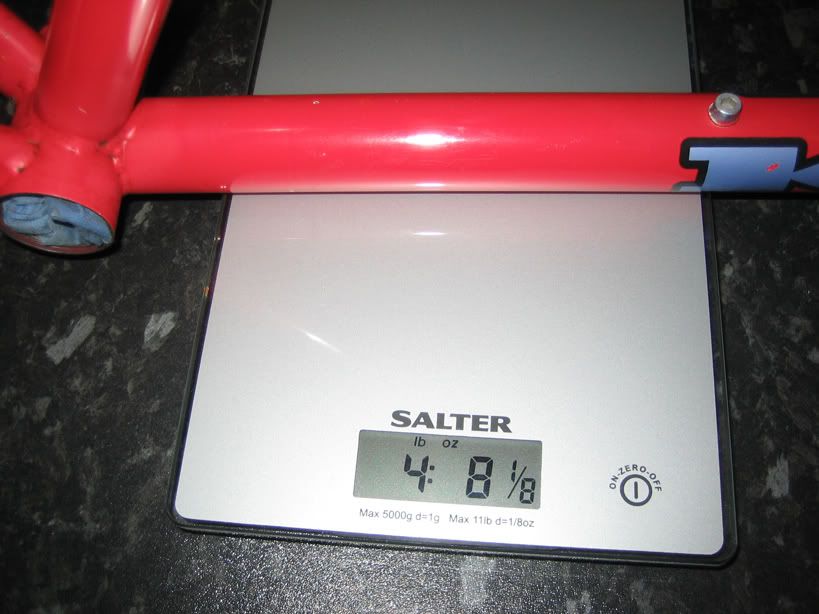 _________________
'08 Stumpjumper FSR Expert
'00 Orange Mr XC, sold!
'98 Trek Y3
'96 Kona Cinder Cone