Finally got round to putting together the old steel Avalanche frame that's been hanging up in the shed for umpteen years. When i originally bought it many years back, it was a dark purple metallic (maybe with sligth splatter effect?), and kitted out with a mixture of Suntour Pro and XC SE, so not sure of its actual vintage. Being a fashion concious teen I quickly did away with the Prince paint job...
I'm feeling guilty that I didn't spend longer doing the frame this time though, especially after seeing the work going into that stunning palisades and other bikes nearby.
My method:
1. 15 mins with a drill brush
2. 20 mins with sandpaper
3. 2 sessions of 40 mins, a couple of days apart putting 2 cans of Hammerite on
But from anywhere other than close up it's still pretty tidy
Used a mix-match of bits from the tin and ebay, as budget is limited right now, but mainly Deore / LX and some new SRAM x-7 shifters which I've never tried before - very impressed. After my first day out on it yesterday I'm really happy with how it rides, I'd forgotten how good a quality steel frame feels. The RST 281 will be replaced imminently by something a bit better on its way, painted in a blue to match the ebay decals, or black, can't decide. There's another black 121 rim to match the rear coming as well.
Not a minter like some, but I like it, but it's already getting me back out and looking for excuses to nip out for stuff, much more than my bouncer...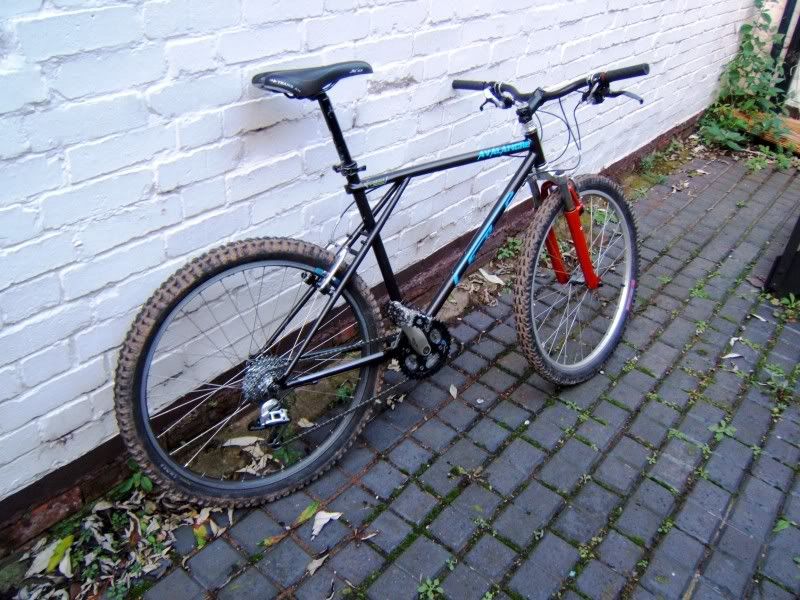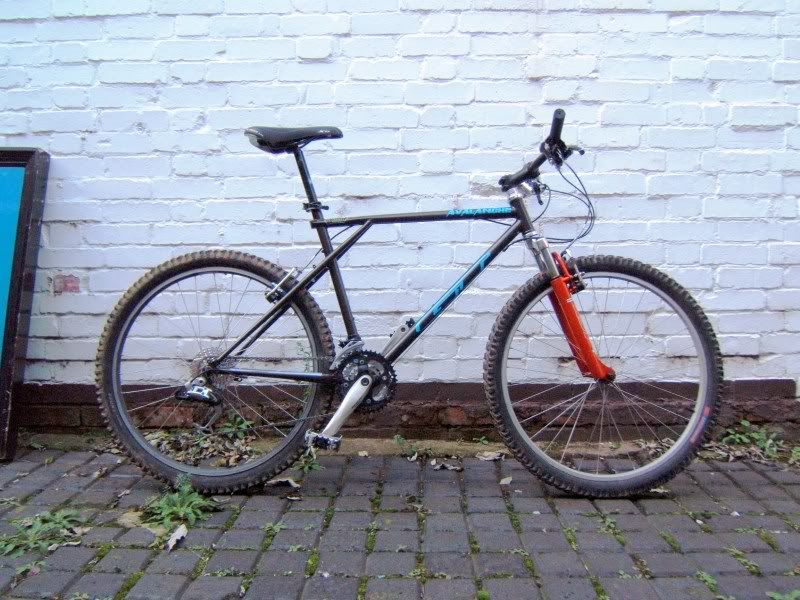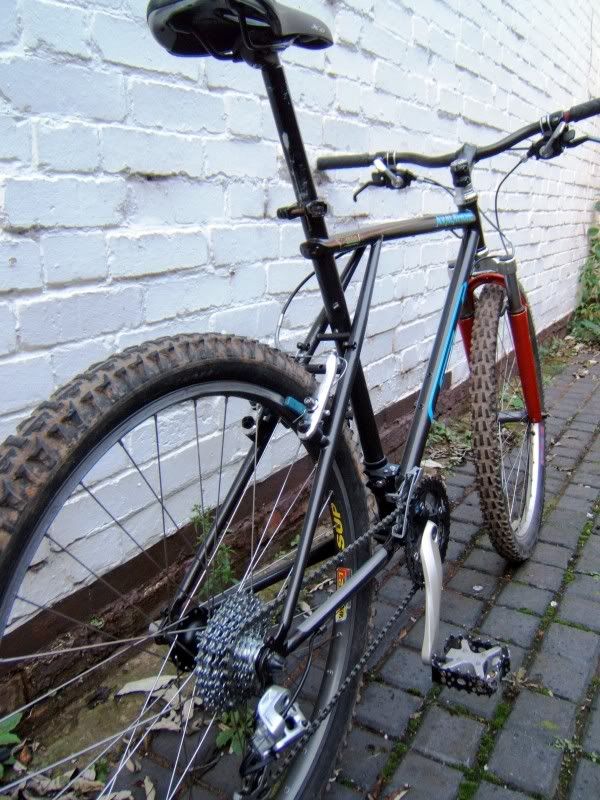 _________________
*Striker*Super Burner*Mustang*Palisades Trail*GT Avalanche (steel)*Coyote F2*Ruption Chogger*B17*Fire Mountain*Haro F1*Record Sprint*rebuilt the Avalanche*GT LTS-3*Muirwoods*Gary Fisher Sugar 3*FLX Attack (not very retro)*