Building my own frame is a dream of mine. One day, I will definitely try to do it.
Same goes for a suspension fork.
But I already made my own parts:
(pictures are clickable, there are more photos there...)
a seatpost quickrelease: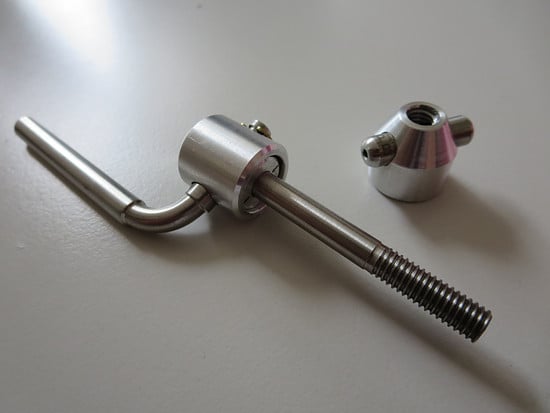 a set of hubs: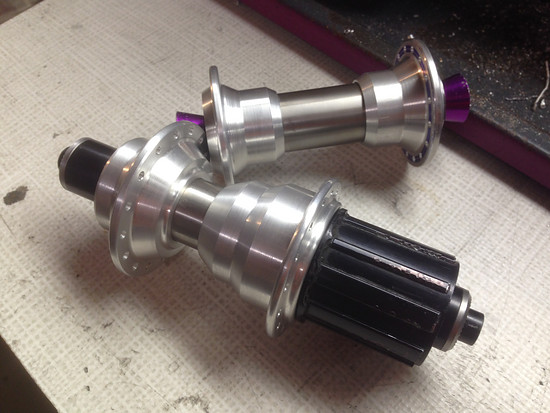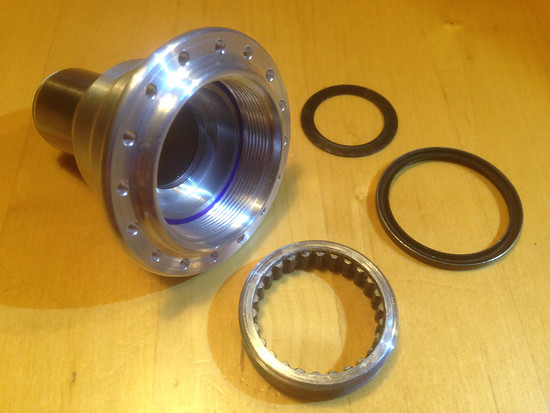 A set of brakes. These are copys of the famous Marinovative Decelerators. I made two of those, front and rear.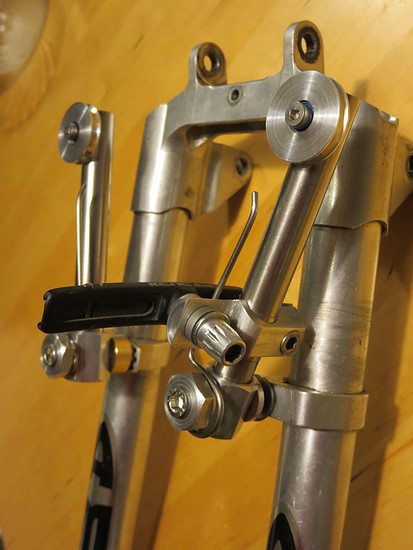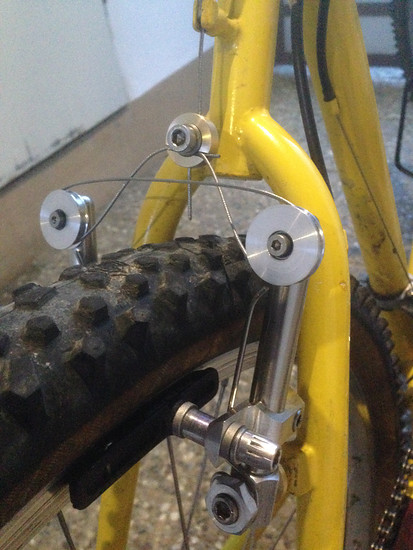 _________________
My bikes:
1995 Specialized FSR
,
1995 Ibis Szasbo
,
1992 BikeTech Hikari
, 1997 Klein Mantra
(pics)
,1992 Scott team racing
(pics)
, 1989 Kuwahara Pacer
(pics)
, 1992 Centurion Titan
(pics)
, 1985ish F.Moser jodler
(pics)
, 1992 Hercules Titanal
(pics)
, 1994 GT RTS-1
(pics)
,
1995 Klein Pulse
,
Current projects: 1996 GT LTS Thermoplast,
1992 Klein Pinnacle
,
1992 Marin Rocky Ridge
Ex bikes:
1992 Rocky Mountain Cirrus
, Cannondale
SM2000
, Specialized
Rock hopper comp
,