With being away for work for a couple of courses and then heading up to Inverness last weekend to run the half marathon, I haven't made a great deal of progress.
Managed to grab a couple of hours this afternoon though to get a couple of bits done.
The BB is now reassembled with new bearings. I left the fixed race in rather than damage something forcing it out, and (for ease) fitted new caged bearings on reassembly. Nice and easy
I bought a 22.0mm stem on ebay which arrived yesterday. Its a little shorter than I would have liked but there is precious little choice in this size so I've decided that this will do for now. It polished up quite nicely but for some reason didn't want to go into the head tube any further than this.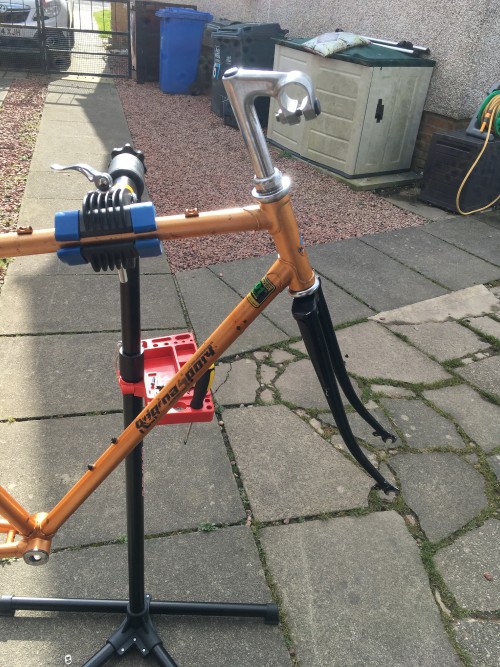 I also bought a seat post in a 25.8mm size after remeasuring. It turns out I should have remeasured it a third time and bought a 25.6mm. It went in a bit and then started to get a bit tight. In my haste (proper rookie move!) I pushed it in further rather than pulling it straight back out and got proper wedged, to the point where it need twisting and pulling with two hands to remove it. Here it is now: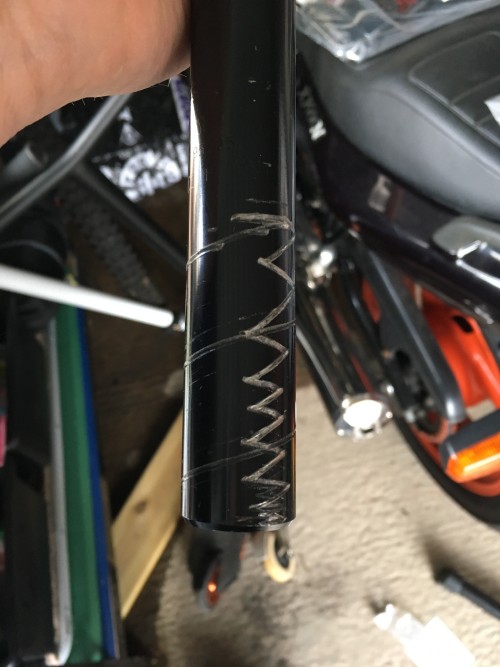 I wonder if I'll be able to get a refund
I'm going to try and either sand it down a little, or maybe even get it on a lathe at work and skim it. Its mine for keeps now anyway so might as well!
The other bit I tried was to fit the front wheel off my other road bike to see how it looked. The fork dropouts are 98mm by Vernier, however the 100mm hub went in with no issues and spins true. I'm not very familiar with old bike sizes, but am guessing a french bike would always have been 700c rather than 27"x1.25"? Plenty of clearance with a 25C tyre on this wheel anyway. Does this look right?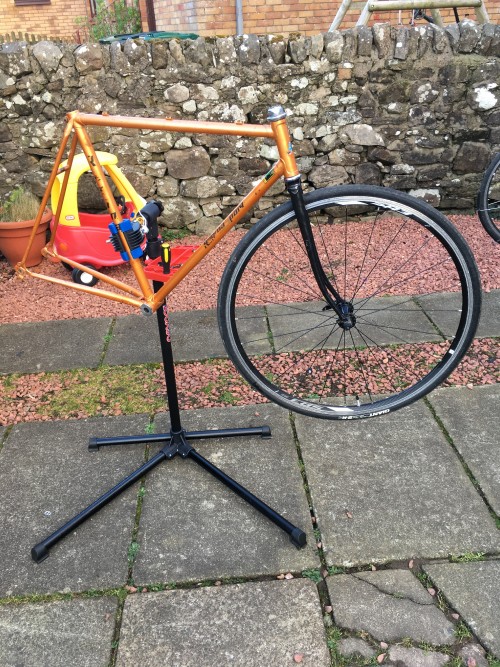 Jim.