Hi all
next to the Goat,
viewtopic.php?f=2&t=384956
here is now the Yeti FRO 1988 17.5" Yeti measures for sale.
I´ll also consider to split it for reasonable offers
- Frame + Fork + FTW stem
all parts are pending the frame set to leave. the buyer has a first choice on them
- Wheels incl tyres
- Bullseye Crank + BB
- XT 730 group (FC, FD, RD, Shifter, levers, headset, Cantis)
- American Classic Titanium
- White Turbo
- Onza Porcs
This super rare race version with round 1" top tube and different seat clamp was rebuild here
Its a unicorn, and sooo nice, but simply too small for me.
Measures:
Top Tube: center center: 58cm
Seat Tube: center - center: 43.5cm, center - top: 47.5cm
Condition:
mint, no chain suck, dents, etc.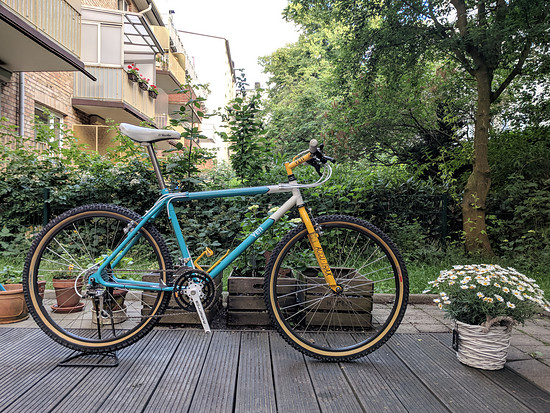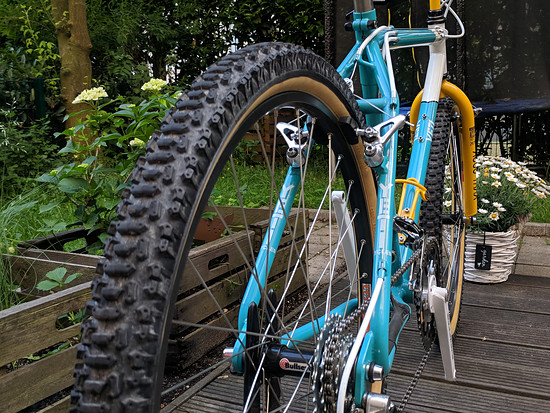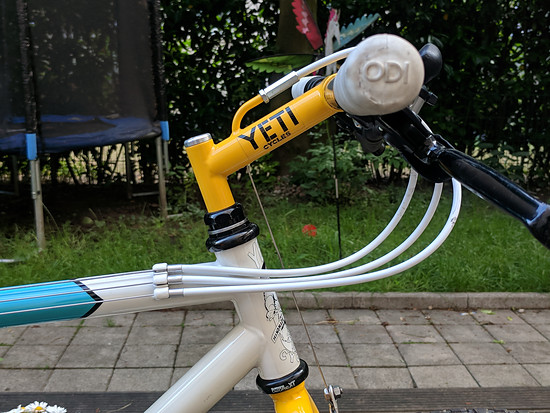 Parts:
- Special welded FTW from himself during the rebuild
- NIB XT 730 brakes, levers a bit used before
- XT 730 gears
- Bullseye crank and BB, mint
- Bullseye / Amborios Competitiom NOS wheelset. Tyres are Tioga
- Hyperlite bar and ODI grips
- American classic titan seatpost
- Turbo 1989
EXTRA: a pair white Onza porcupine 1.95. one is damaged,the other one is hard.
All details are documented here:
viewtopic.php?f=6&t=264100
from Nader, who did an amazing job.
Price: 2500€
Shipping only via DHL. International shipping is no problem. Uk and central Europe would be around 90€, USA around 160€. This includes Tracking and insurance.
Payment via Paypal in Euro or eventually via bank transfer